Like Sissi, who earned him international notoriety from the age of 16, Romy Schneider's life was not a fairy tale. For A Long Night of Silence , journalist Sarah Briand spoke at length with Alain Delon and others close to this unfathomable glamor icon to try to unravel the secrets she took with her. 5 things to discover on the German star who has become the darling of the French.
A mother control freak
While it is common knowledge that Magda Schneider , as a beloved 3rd Reich actress, dated actress Eva Braun and her infamous lover Adolf Hitler , she was also a very special mother. Absent because without stopping in filming, Romy is placed in a Catholic boarding school where she will see her mother only four times in four years. When Magda, headliner of the film White Lilacs , slips Romy's name into the production to play her daughter, she realizes that her child's talent risks overshadowing her. In order not to lose her place, she will demand to have a role herself in the credits of the films in which her daughter plays, including in Sissi . Despite complicated relationships with this jealous and invasive woman, Romy Albach-Retty will choose for the cinema to borrow the maiden name of her mother in order to become Romy Schneider .
A young actress stolen by her parents
Thanks to Sissi , Romy Schneider becomes a star all over Europe . The opportunity for his mother (who also plays his mother in the cult film) to always ask for more money from the production. Except that Romy will never see the color of these gains. If we promise her that she will receive these pennies when she comes of age, the money is in fact reinvested in one of the many restaurants of Magda's new husband who has never managed to make these investments bear fruit ...
Without Romy, no Delon
Did you know that without Romy, Alain Delon would surely never have become famous? When the French director Pierre Gaspard-Huit offers him the main role of the film Christine , he lets him choose his male partner by showing him the photos of a dozen boys spotted in Paris. None is an actor but Romy immediately notices the young stranger with the clear eyes. With the consent of her mother who controls everything, she chooses a certain Alain Delon as her playing partner ...
Difficult beginnings with Alain Delon
Despite the mythical romance that will follow, the meeting of Romy and Alain is not glamorous. To welcome him to Paris , Alain Delon is waiting for him on the tarmac at the airport, a gigantic bouquet of flowers in his hands in the middle of a swarm of photographers. Their eyes barely meet and the young girl will find the reception " in bad taste " and this young man finally " without interest ". He finds this actress with a bourgeois air and a haughty look " to vomit "! During the filming, the two actors cannot stand each other: if they do not ignore each other, they argue over trifles, Alain Delon mocking the one in whom he sees only a naive princess in her crinoline dresses. ..
A terrible lack of self-confidence
Star of stars, muse of directors and woman to men, Romy Schneider has never had confidence in her. If her debut in the cinema is explosive, if we jostle at the gate to have him in his film after his role as Sissi , the German actress is experiencing a slump and is still afraid of losing her place that she has strived for. to get in French cinema . In addition to having to erase her German accent, Romy feels like she is being overtaken by the one she has propelled to the top. While Romy continues filming in the United States , she suddenly breaks her contract with Columbia to find her love Alain Delon whom she suspects of infidelity. The announcement of the breakup by the French actor will destroy the young star who loses his point of reference. The dramas of the suicide of her ex-husband Harry Meyen and the accidental death of her son David will not help her fragility ...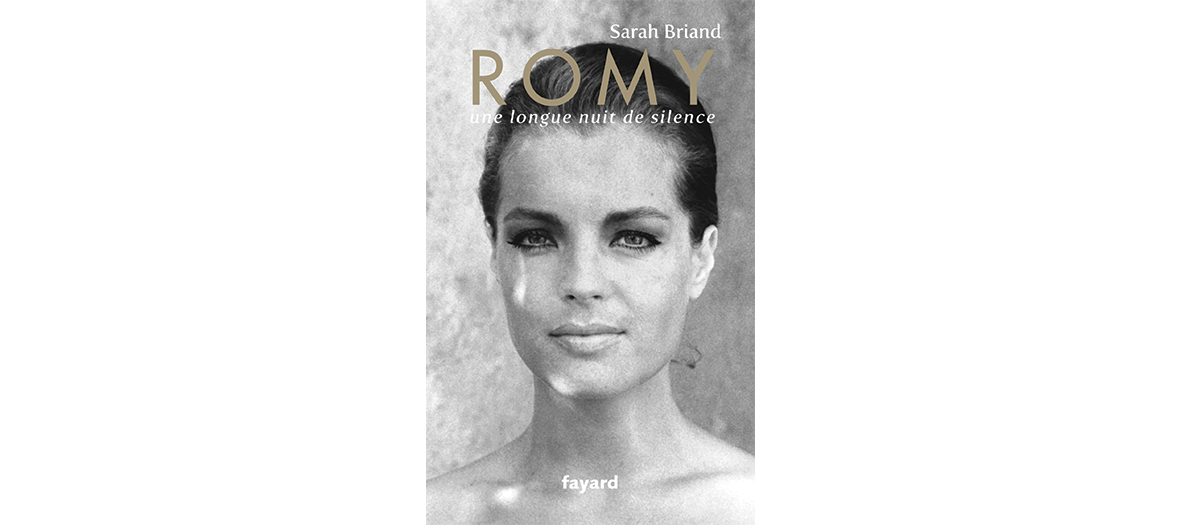 A long night of silence , Sarah Briand, Fayard, € 18

Also discover The Luis Vuitton Fundation and The Palais Galliera museum