The creators of La Casa de Papel Álex Pina and Esther Martínez Lobato have done very hard for their new epic. Available March 19 on Netflix , Sky Rojo follows three prostitutes on the run in the desert of Tenerife . And that's precisely the energy bubble you needed to get hooked back to a series, thanks to really polished characters and dazzling 25-minute episodes that you just don't see go by. Simply addictive.
Once upon a time there were three " putas " ...
Sky Rojo is the story of Coral the Spanish ( Verónica Sánchez ), Wendy the Argentina ( Lali Espósito and Gina the Cuban ( Yany Prado ), sex workers in a brothel. Whether they chose this job or that they have been forced, all are forced by the blackmail of the debt to continue to sell their bodies to the thousands of men passing through. Until the day when a violent argument breaks out with their Mac Romeo to the point of leaving him for dead.
Panicked, the trio of colleagues - including one seriously injured - embarks in a convertible for the most incredible chase of their life, chased by the henchmen of their pimp. While they could have surrendered to the police from the start as victims of human trafficking , their hasty run will make them accumulate errors.
Behind the scenes of prostitution
Although this brilliant first season (the second is already planned, joy) is as punctuated as an evening on cocaine by poignant flashbacks, epic music and frankly joyful burlesque notes, Sky Rojo depicts above all the ordeal of the brothels, behind smiles, makeup and big parties.
With around fifteen clients a day each and therefore more than 5,000 a year, the employees of the Novias club have all become pretty puppets under the influence. Normal, therefore, that these three women manage this new freedom very badly.
Portraits of marginalized people
But what makes the richness of this dazzling series is above all the quality of the writing of the characters to whom we are necessarily attached, between the one who was literally sold by her own parents and the narrator addicted to drugs ... to the " bad guys " thirsty for violence but plagued with weaknesses.
In the cast, moreover, we find with joy the handsome Miguel Ángel Silvestre , all in biscotos, star of Velvet (a very cucul Spanish series that we secretly adored) and excellent Sense8 . Or when the bandit cracks his nail polish ...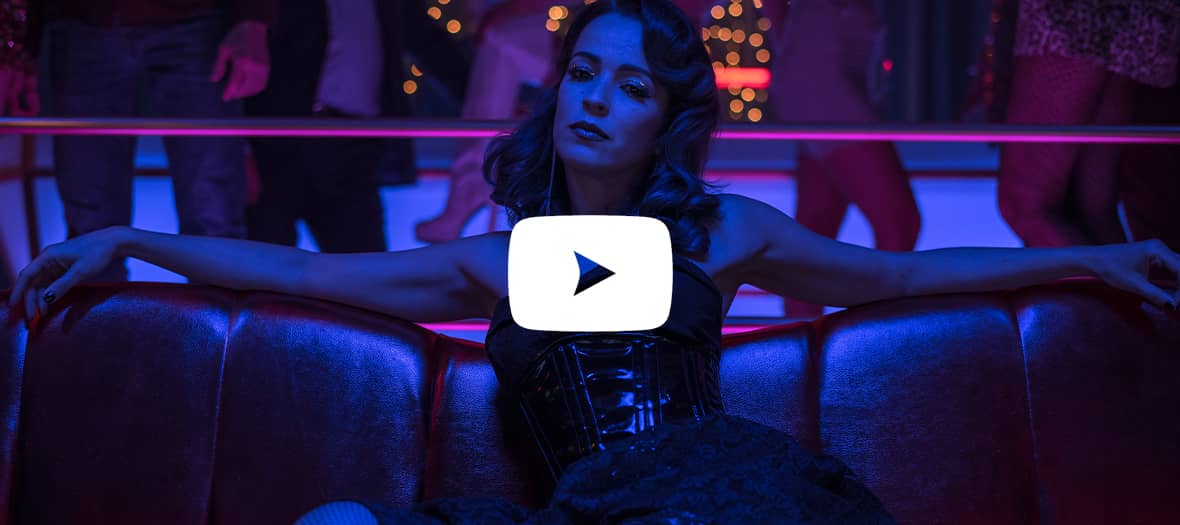 Sky Rojo , starting March 19 on Netflix
Also discover Firefly lane and 4 things to know about Billie Eilish.