This is the most vibrant new wellness address in the Marais, opened by Carla Haddou , passionate about holistics. No wonder we find her right in front of Season ...

At first glance, an adorable Parisian coffee-shop created by Studio Haddou-Dufourcq , where we chill with friends around a vegan brownie and a matcha latte made with vegetable milk ... Little miracle: behind the bar, a velvet curtain hides two ultra-chic underground sauna cabins where sophisticated Parisians can indulge in the most fashionable Scandinavian healthy ritual of the moment.
Private infrared sauna cabins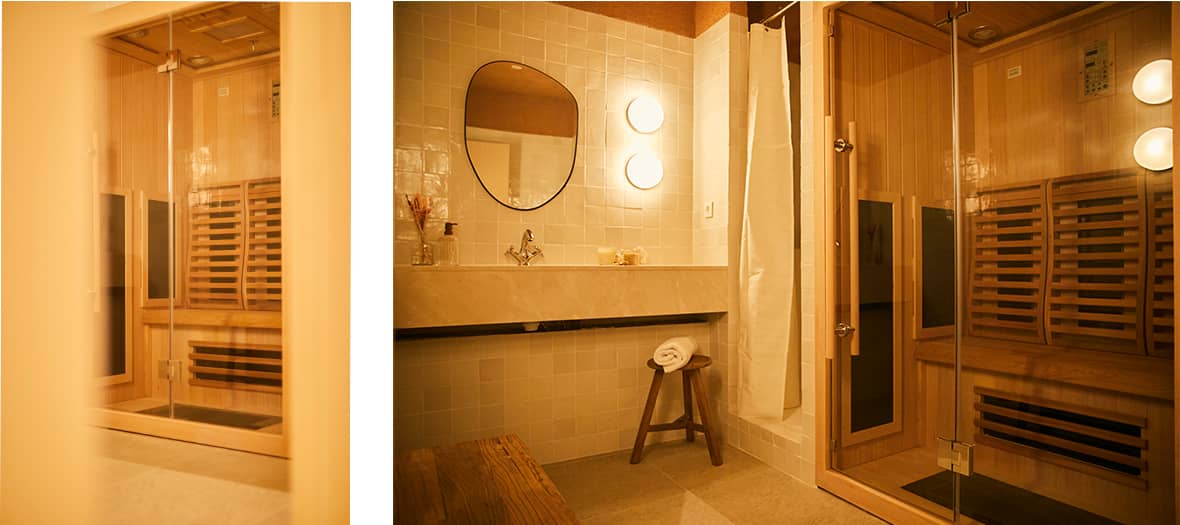 Designed like mini-spas, two cabins for 1 or 2 people are available to indulge in a healthy break with a ½ hour infrared sauna session.
The virtues of this natural treatment? Purification of the body, deep elimination of toxins combined with muscle relaxation . Result: we boost our immune system, we reduce cortisol to boost our mood, we promote in-depth detox ... The icing on the cake: we come out with a demented glow by stimulating the production of collagen .
The must ? The possibility of chilling in the private cabin for 50 minutes with friends to put on a mask , leave your patch on, take a shower with all the green products available: hair dryer, conditioners, micellar water, bath towels ...
A healthy coffee-shop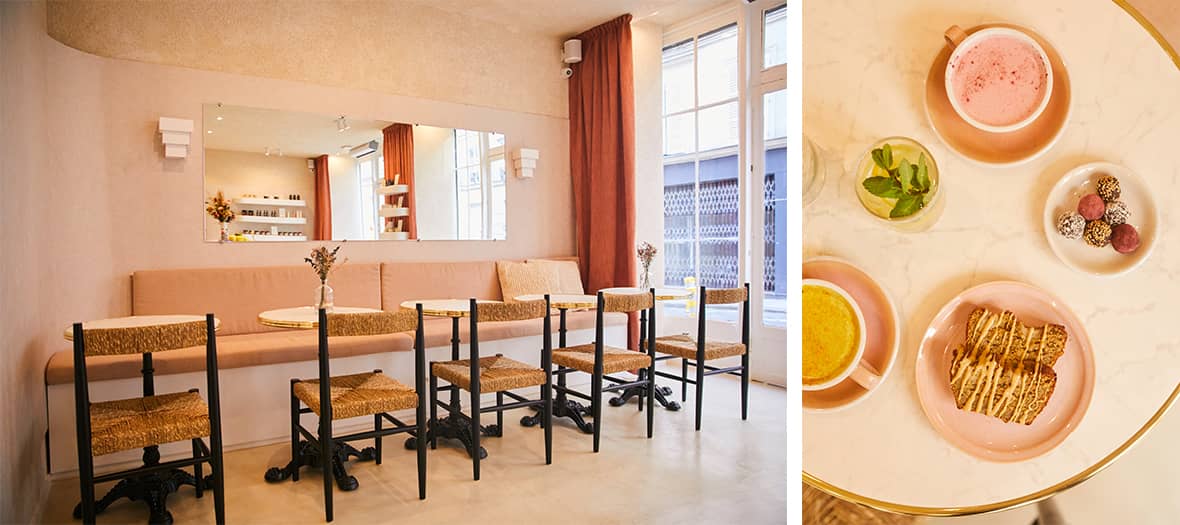 While waiting for the cafes to reopen, we can of course leave again with a take away drink… While waiting impatiently to be able to chill on the powdered benches between anti-inflammatory potions, bouquets of dried flowers and vegan pastries.
The promise is simple: everything here is done to do good, starting with an anti-inflammatory diet that comforts and heals! Alluring lattes: all green, Matcha Maca with spirulina and maple syrup, golden: Golden Lucuma with turmeric, ginger and black pepper or a Pink Glow with beetroot, collagen, cardamom and maple syrup to enjoy with a banana bread or dates with peanut butter and CBD oil.
An ultra-sharp shop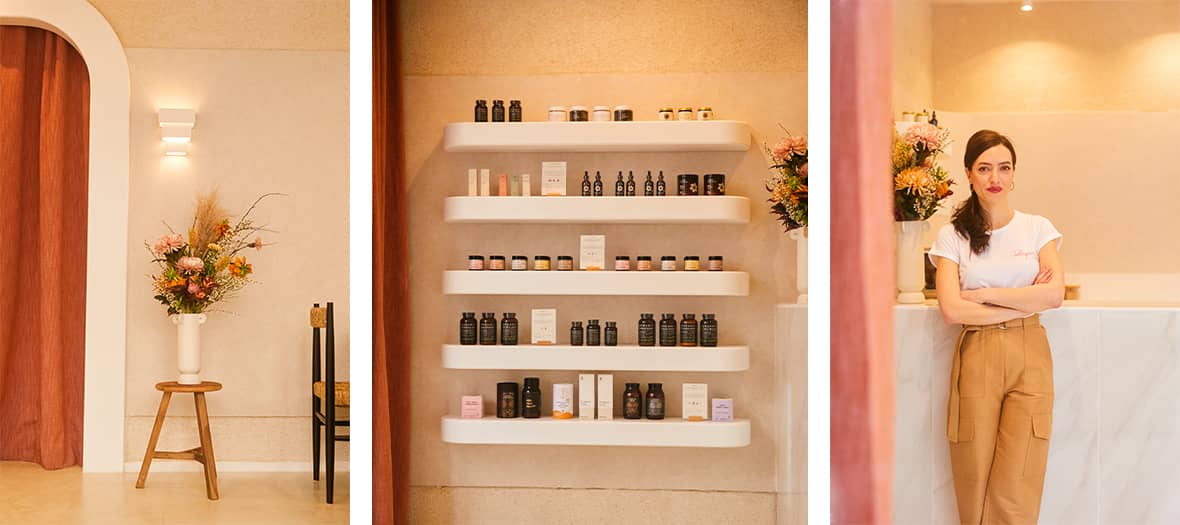 To perfect the reputation of this concept store, Carla offers a fine selection of all the nutricosmetics, superfoods and exclusive brands that Parisiennes, passionate about holistic, are crazy about. A real find: the tasty probiotic chocolates from the new Italian label Depurativa , the famous adaptogenic powder Hygée with the good taste of mint to sip to detoxify the body with moringa, ashwagandha and holy basil. Not to mention the famous Hyaluron Drink from Procéanics to drink or the collagen boosters , new anti-aging hobbyists to restore a fantastic complexion and prevent wrinkles.
45 € for a solo sauna session. 65 € in duo for 50 minutes.
Also discover the best Parisian saunas and hammams open during the Covid and the Korean lift , the needle-free treatment that the stars love.