When you are a seasoned globetrotter, the grandiose landscapes of Belle-Ile en Mer make it one of the most alluring islands off the coast of Brittany. On the Southwestern part, the Côte Sauvage a few waves from the Aiguilles de Port-Coton, is the most amazing spots of the island. A charm filled 3 star, Le Grand-Large…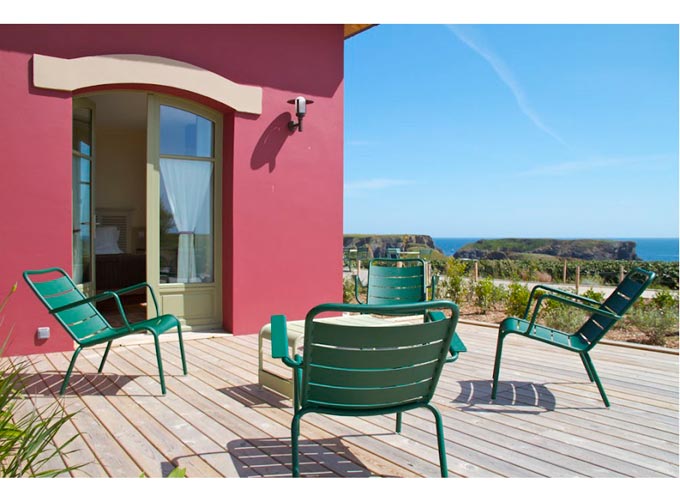 Until the end of November, a nice week-end here is the kind of change of scenery one might find in Chateaubriand's works and a great whiff of French seaside air. In a 1900 manor, completely relifted by Yvan Chelly & Dominique Merchez, the 35 rooms offer the best in terms of cozy comfort , wi-fi, flat screen, safe and pretty bathroom with an Italian shower, all with a different view. On the countryside ( 89€), on the garden(69 €)… Of the Ocean… preferably to be booked ahead of time (129 €).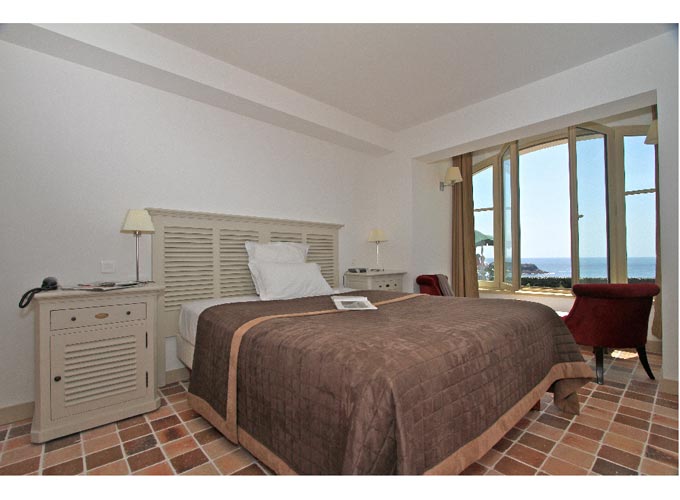 You can rent bikes to pedal along the coastal paths, take walks from the hotel to watch the surfers on the Donnant beach, go check out the Grand-Phare beacon and come home to take a dip in the heated pool. Sip a cocktail at the Bar-Lounge watching the day with or without large screen sunset! For dinner we recommend the gourmet hotel restaurant, "Le Grand-Phare" where chef Patrick Moisan offers many specialties such as local lamb grazing on salty Belle-île grass, catch of the day lobster, scallops and great pastries, starting with their "écumes de chocolat "…No comment ! ( About 35 € )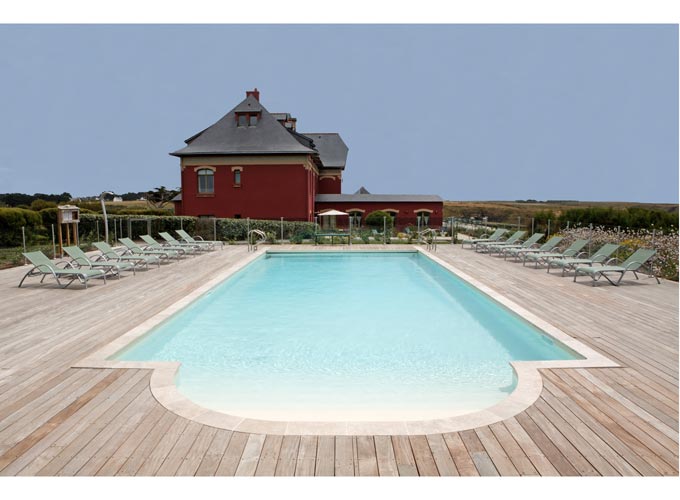 If you prefer a more simple cuisine, head for "Le Marie Galante", the hotel with a fab view of the ocean. ( Lunch prices start at 19 € )… Hurry there, we say !
Par Anne Lefèvre