For all those who feel like their hair-cut has become totally non-existent. For all the beards that are too long, badly trimmed, with holes. To all the beards unkempt for months. The 11th of May signs the end of capillary doldrums and extra-long beards for all the poorly groomed and badly shaven Parisians.
Joy: most hairdressers and barbers have decided to reopen after the lockdown. Their common obsession? Ensure the hygiene barrier gestures against Covid-19. Thus, clients must wear a mask (that will of course be removed during the barber session)— they must respect the time of their appointment and wait outside, come alone, wash their hands when arriving and leaving with the available hydro-alcoholic gels, having washed their hair ahead of time, place their belongings in a bag. As for the salons, they will supply disposable towels and robes, while disinfecting the seats and tools between each client. Now just make an appointment in one of the most trendy salons in Paris.
La Clé du Barbier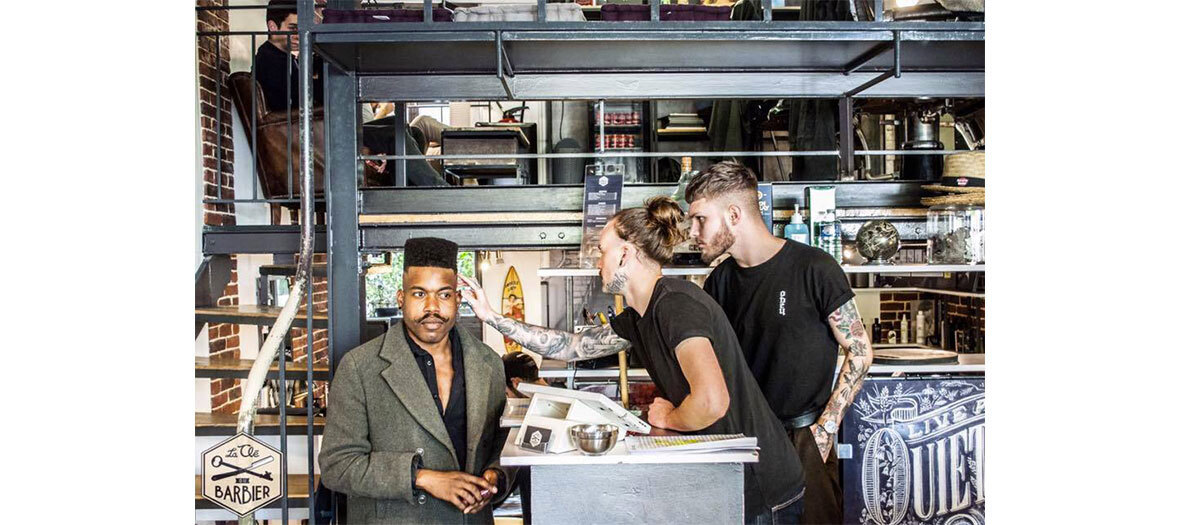 The salon: facing the Jardin des Plantes, the first salon of La Clé du Barbier welcomes the tattooed grizzlis of the Left Bank in a decor of brick, wood and metal in the style of a New York loft. In addition to the previously mentioned security measures, the work spaces are separated by plexiglass partitions.
The rates: cut-grooming €36, razor beard trim €32, steam beard trim €45.
La Clé du Barbier, 3 rue Linné, 75005 Paris, 09 67 32 67 60
Les Mauvais Garçons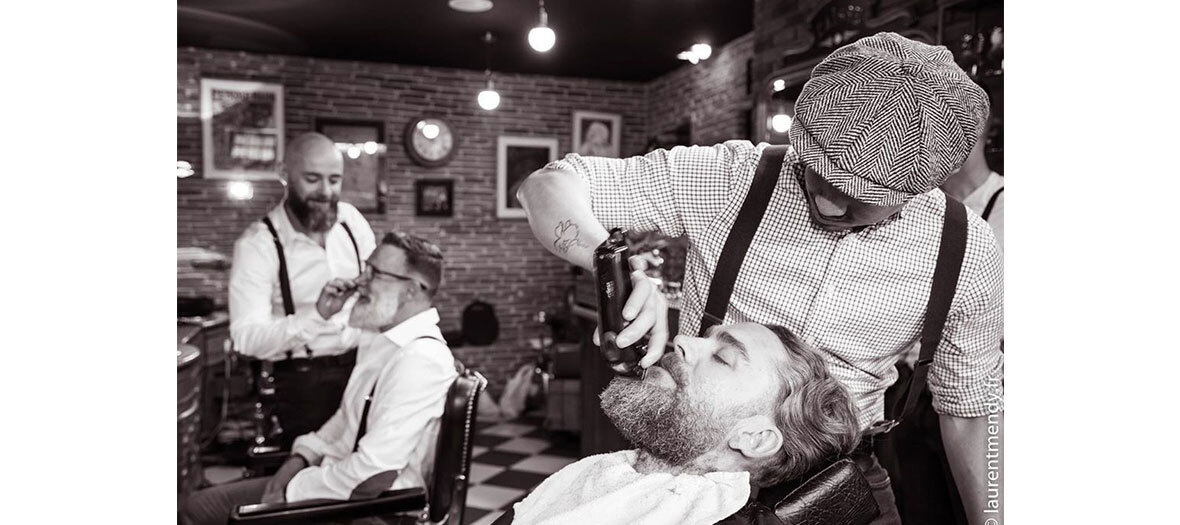 The salon: wall paneling, black and white tiles, brick walls, leather seats and vintage objects convey a special spirit to this small enclave reserved for men. Everybody chats together and knows each other at Les Mauvais Garçons, since clients keep the same artisan at each appointment for top notch follow-ups. Ask for Berat and his Turkish technique for beard trimming, and Aurélien for the cut!
The rates: old-fashioned shave €32, beard cut €15, shampoo-cut-drying €35.
Les Mauvais Garçons, 60 rue Oberkampf, 75011 Paris, 01 48 05 73 58
La Barbière de Paris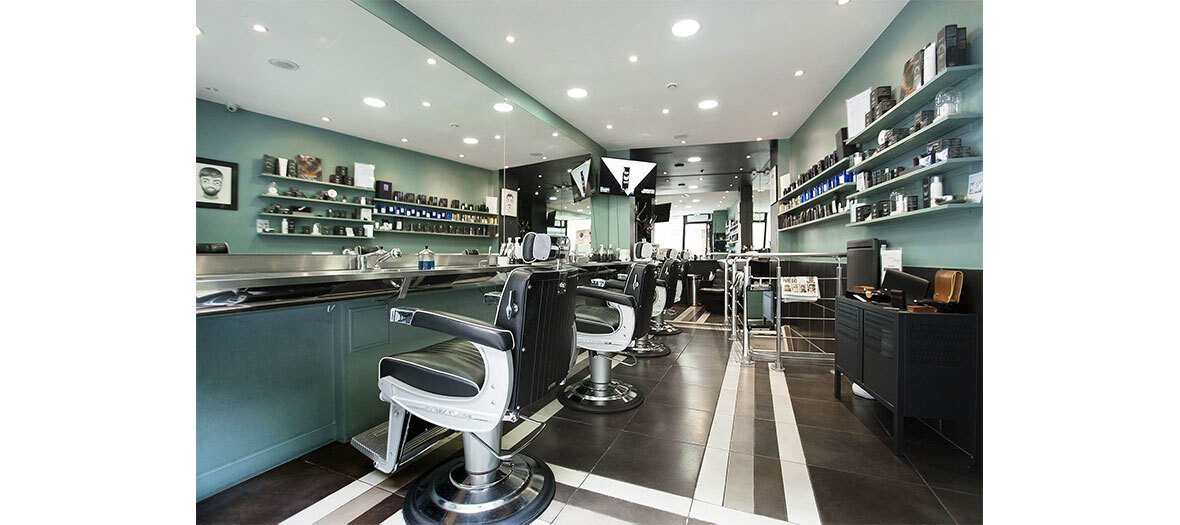 The salon: no need to introduce Sarah Daniel-Hamizi, first woman to work as a traditional barber in Paris, whose La Barbière de Paris salons and corners have becomes references in the fashion world. Her first setting in the 9th is the guarantee of a calm well-being parenthesis, pampered by the expert hands of its highly selective team.
The rates: cut €39, steam shave €45, beard treatment €30.
La Barbière de Paris, 14 rue Condorcet, 75009 Paris, 01 45 26 92 45
Gentleman 1919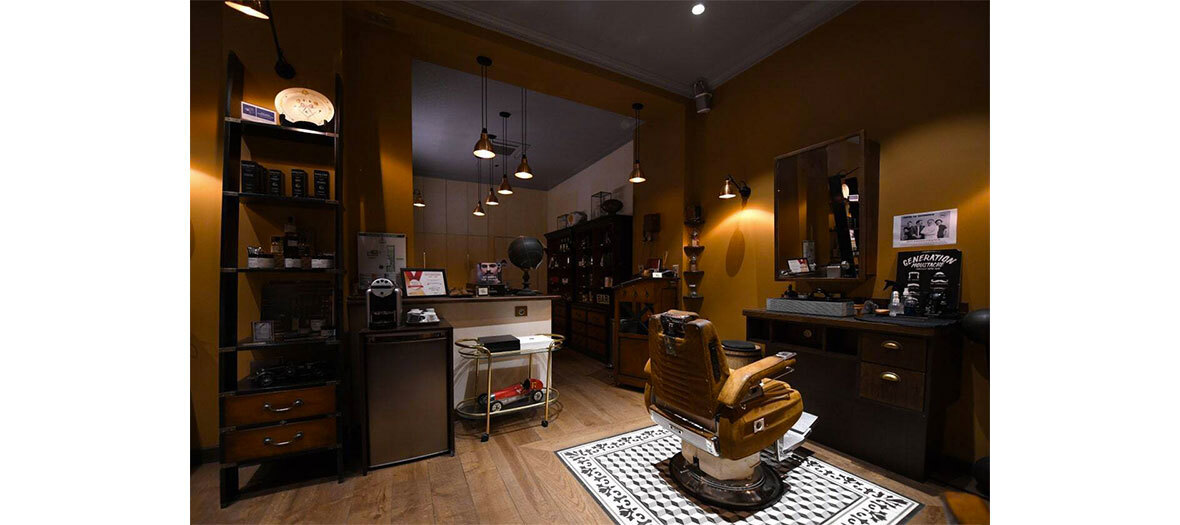 The salon: conceived like a barber shop from the 1920s right near the Champs-Elysées, Gentleman 1919 welcomes all the men with taste around the Triangle d'Or in a leather and tobacco decor. While the 11th of May signs the return of barbers, this lair for gentlemen also offers a shoeshine service, a shop and even an amazing cocktail bar in the speakeasy spirit with a smoke room to appreciate a good cigar.
The rates: traditional shave €43, cut-grooming €39, bird trim with scissors €25.
Gentleman 1919, 11 rue Jean Mermoz, 75008 Paris, 01 42 89 42 59
La Shaperie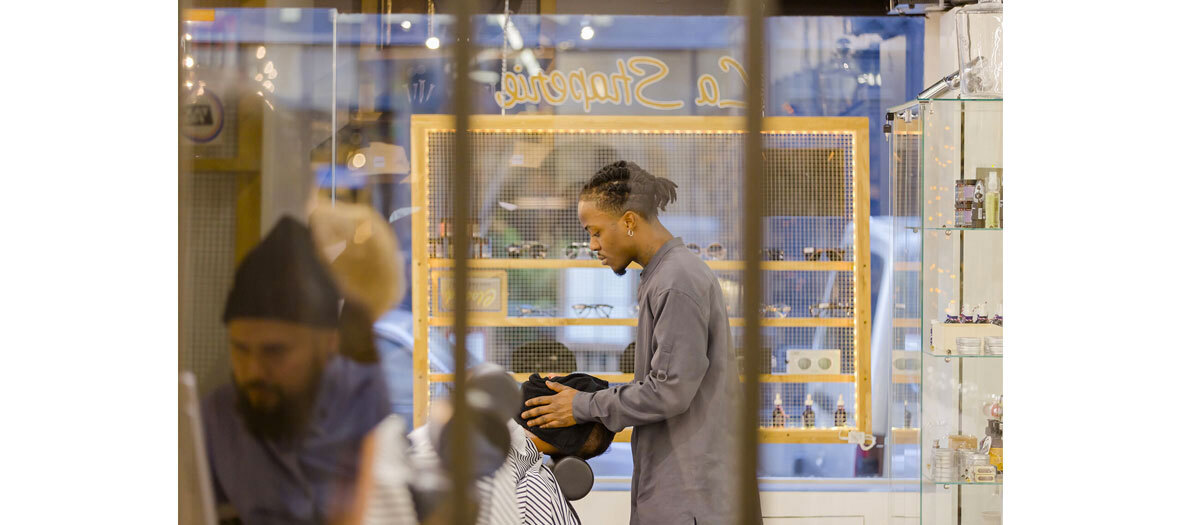 The salon: the most trendy ambassadors of streetwear are making a bee line for this trendy spot with a loop hip hop  playlist. At the same time optician, haberdasher and barber, cool 30-year-olds come here to take advantage of all-around advice and an impeccable cut.
The rates: cut alone €32, beard alone 25, cut + beard €54.
La Shaperie, 62 rue de l'Arbre Sec, 75001 Paris, 01 53 28 89 80
Bonhomme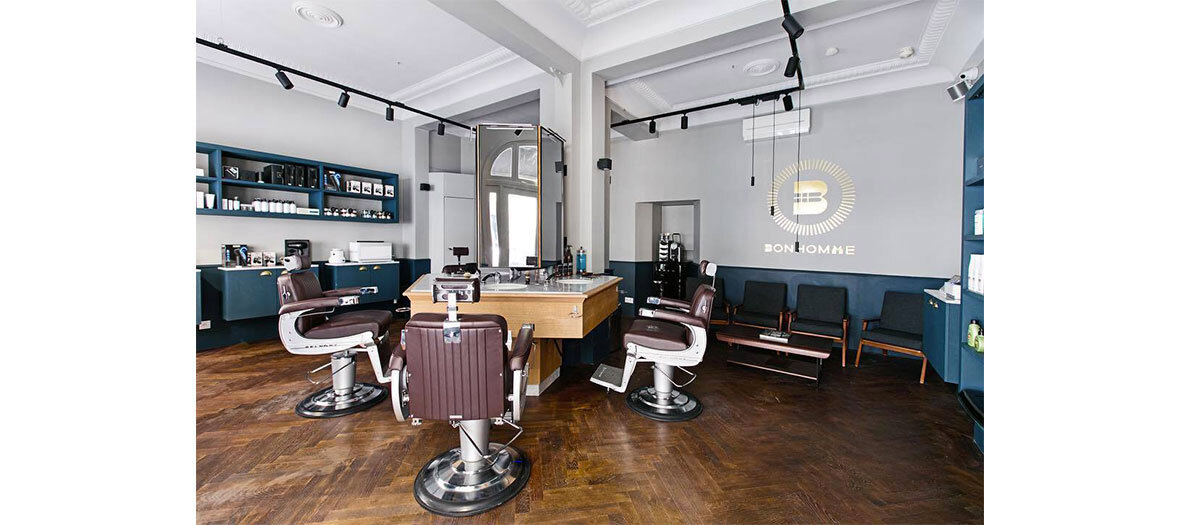 The salon: 200m², three levels, shaves, cuts and treatments (hair removal, massages, manicures…), such is the promise of Bonhomme, a smart space reserved just for men. In the area of Montorgueil, it's a little like Shoreditch that invites itself with this salon bringing to mind Barber & Parlour, in the pure London spirit.
The rates: hair and beard combo €60, beard treatment €10, traditional shave 40 €.
Bonhomme, 122 rue Saint-Denis,75001 Paris, 01 40 15 99 28
Also see the comptoir de l'homme, the hq of good looking parisian guys and The most elitist barber in Paris at the Crillon Hotel