Is it possible to avoid pouches and dark circles under the eyes after a big party? How to keep your hair when it starts falling out? Should one press blackheads? How to cope with ingrown beard hair?
Le Comptoir de l'Homme, settled in Saint-Germain-des-Prés, is quite surely the concept-store that guys were waiting for in order to find a solution to their manly obsessions with quality products and well selected brands.
Having everything handy: such is the mantra of this rendezvous for inside-track Parisian men. This small salon with a streamlined design is in fact a grooming treasure trove for men: products to deal with all sorts of issues, a waxing counter, massages and even a barber.
On the shelves, where one finds products from here and there (Marvis from Italy, Molton Brown from England...), niche brands (Plisson, American Crew…) and others more well-known (Kiehl's, Acqua Di Parma…), all carefully presented and thought out. In the lower level, one really feels like settling in the wood massage cabin, very Scandinavian … A real nugget at the heart of the 6th arrondissement.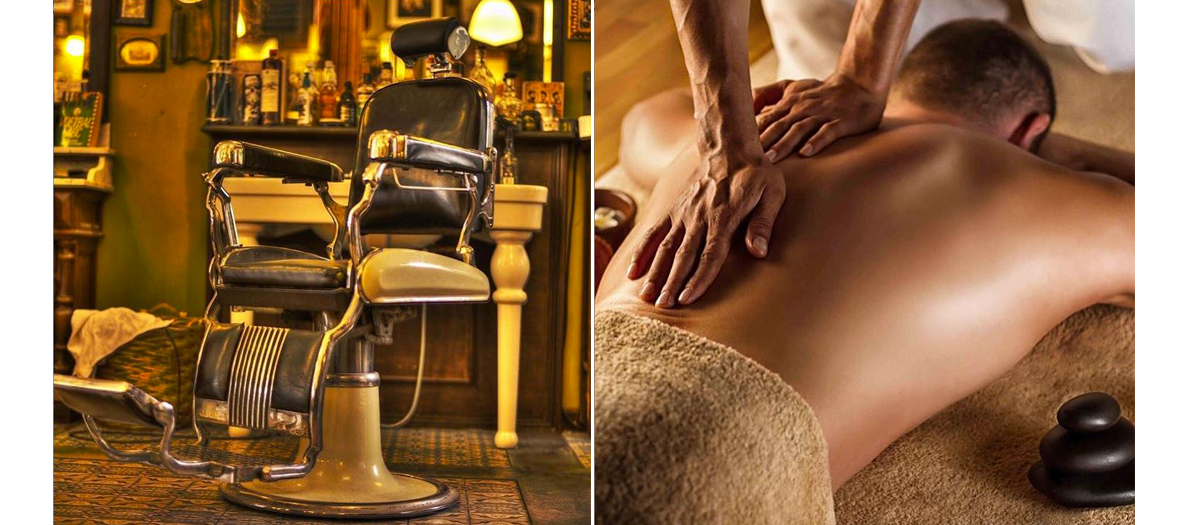 Coming out of the spa corner makes one feel as clean as a whistle. Starting with the barber (hot oil beard treatments €28, beard dyeing €31, moustache trimming €10 …).
For those who partied hard or are quite simply exhausted: go for a face treatment: a miraculous lifting effect €140, a smoothing of the eye contour in case of bloating (€50) or a body massage (new skin €95, relaxing massage €90...) to relax
The latest novelty: treatments in collab' with the famous Swiss brand "La Colline" which offers 3 options, notably "the anti jet lag" session for those on the edge of a burn out (€65).
All reserved exclusively and only for men! We are almost jealous…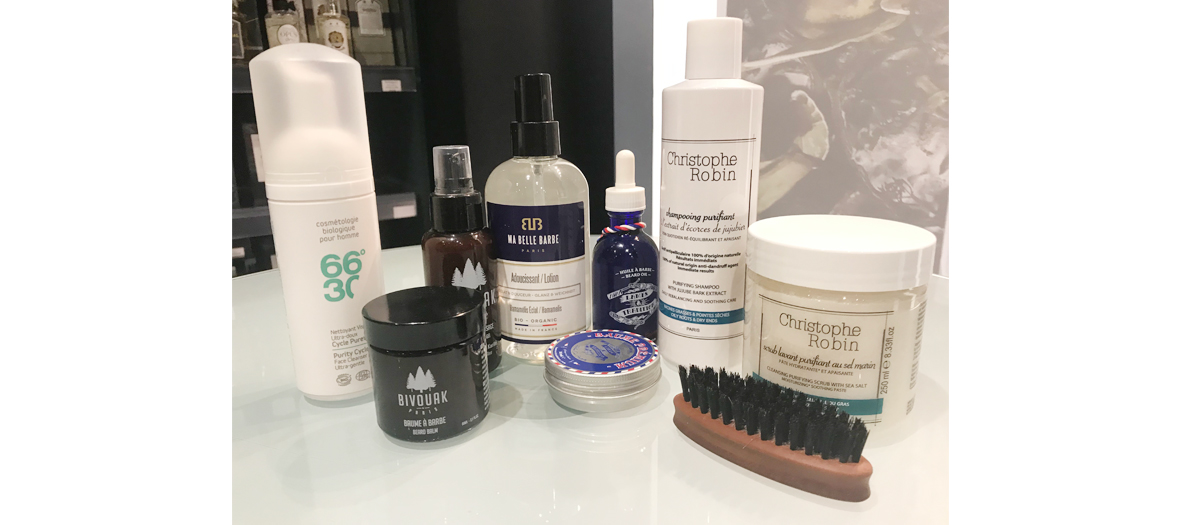 Here Made in France is in the spotlight with in addition to 6630° specialist of organic face treatments for men, Bivouak which offers products for the face + beard—all organic bio, natural and artisanal (the winning trio, in other words).
And let's not forget Ma belle barbe nor the range of Christophe Robin, the famous hairdresser of stars who repairs all the small masculine capillary issues.
Treatments by appointment only. Open every day except Sunday.



Also discover Nous: the follow-up of Colette