© Emila Medková - Jane Graverol
What better place than the epitome of surrealism, once the atelier of Émile Bernard, Suzanne Valadon and Maurice Utrillo to host the most riveting exhibition? The Montmartre museum unveils " Surréalisme au féminin ", a retrospective devoted to forgotten female artists who could have easily outperformed their male counterparts when it comes to technique and creativity. Let's embark on a discovery tour.
Surrealism Across The World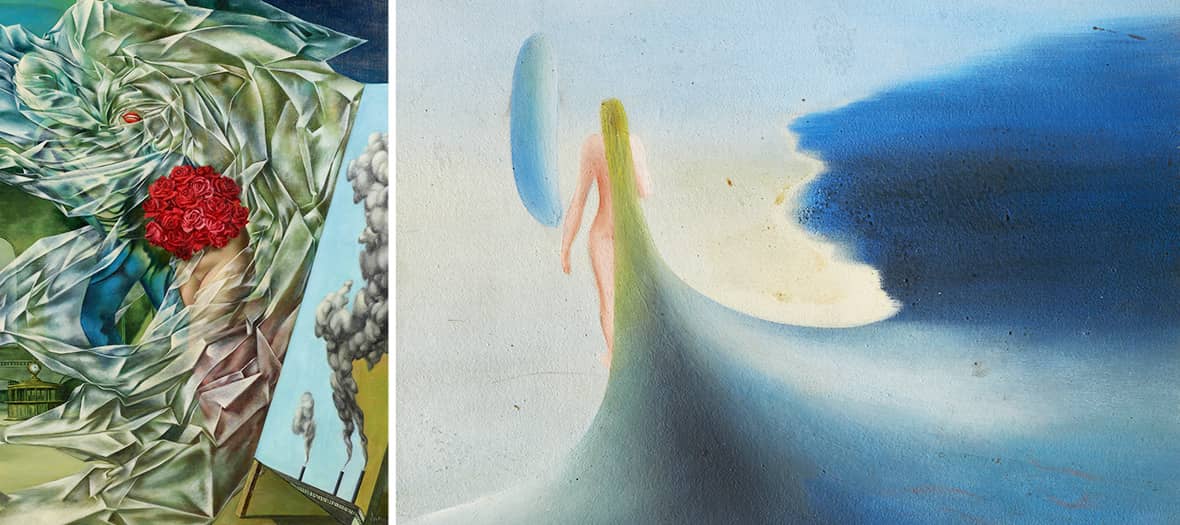 Quick reference: the surrealist movement (1924-1969) is an artistic and literary movement that aims to free creation from all constraints and logic. Fussy art historians beware: the show embraces an expanded vision of the movement, where women's creations sometimes appear as the most audacious of surrealism. They skilfully tackle complex subjects (femininity, hindered desire, nature, politics...) and distinguish themselves by using a variety of different mediums, e.g. painting, collage, even film, courtesy of Maya Deren's work. The exhibition showcases the work of 50+ artists from France, England, Belgium and b.
Emancipation Through Art
In 1924, André Breton wrote the "Manifeste du Surréalisme" (Manifesto of Surrealism), reigning as the master of the surrealism movement it was not easy for women to fully assert themselves: some prominent female figures of the 1950s and 1960s were erased from the history of art by scholars and gallery owners for being regarded as mere muses. Meanwhile, this exhibition highlights their creative spirit, showing how they broke new ground, making fun of their fellow artists and creating singular works seldom found in museums elsewhere in the world. 
Ithell Colquhoun's painting " La cathédrale engloutie " (The sunken cathedral), showing a knee submerged in a pastel sea, is awe-inspiring. You'll be charmed by Czech photographer Emila Medková's window display and laugh at the erotic display by Mimi Parent and Marcel Duchamp " Couple de tabliers " (couple of aprons). The final room shows how these women transcended surrealism by drawing inspiration from the abstract movement - famous in America and Eastern Europe in the early 20th century and later developed in Paris in the 1950s. An unconventional female exhibition with a powerful message that is sure to impress.
Somewhere to go after?
Sit in the exquisite Jardin Renoir (Renoir Gardens), overlooking the vineyards and rooftops of Montmartre to savor a snack in the museum's courtyard - a slice of cheesecake and a steaming cup of tea please.
Exposition "Surréalisme au Féminin ?" from March 31 to September 10. Open every day from 10am to 7pm.  01 49 25 89 39. 15 €.
© Dorothea Tanning
Also discover The new shcking exhibition at the Palais Tokyo and The best news from Parisian galleries