"The exotic is everyday, and sometimes sneaks in where you least expect it ", once said the anthropologist Georges Condominas . Formerly exhibited on crowns, today denigrated or forgotten in the bottom of a pocket, the currency is honored in this unusual and highly symbolic exhibition. An invitation to travel through Elsewhere signed Bérénice Geoffroy-Schneiter , specialist in the symbolism of ethnic finery and beauty, to discover urgently before the start of the school year.
objects of desire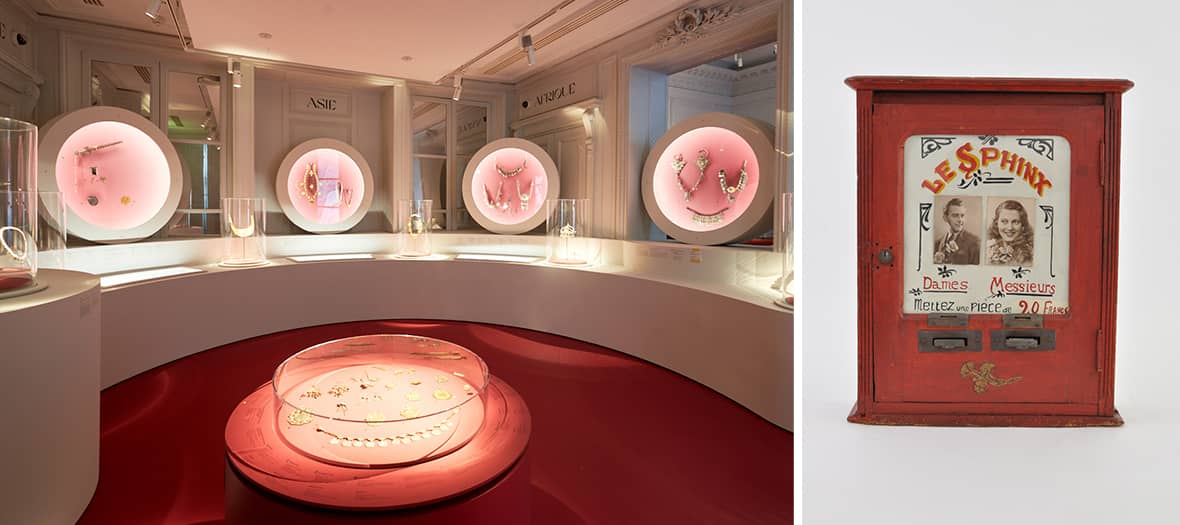 Imagine the most beautiful ornaments of the Orient to make Cleopatra pale: a little boudoir with a thousand wonders that resembles Lily Van der Woodsen 's high jewelry dressing room . Nestled in the Musée de la Monnaie , redesigned as a veritable cabinet of curiosities, the Monnaies & Merveilles exhibition unfolds a journey of 200 objects in a very contemporary graphic setting that makes the ornaments on display shine.
The appointment is made in the Parisian institution which pays homage to overseas know-how and honors African and Asian arts, from small Berber tribes to the most beautiful treasures of great queens. A desire for an anti-Eurocentric vision, which breaks down the idea of a history where Europe occupies the first place in art and power.
To discover ? Currencies that invite themselves on ornaments , clothing or weapons, automatically taking on added value: luxury objects bordering on the perfect masterpiece, these objects of desire dress characters of power or can enrich those who possess them .
We do not miss the great pieces available on the most beautiful supports: on the hair, in fibulae, in jewelry , necklaces, earrings or even on accessories, including the luxurious belt made by Cartier in 1930 from pieces in jade discs from China , a symbol of wealth and prosperity.
Trading tastes good
Because Paris Hilton and Kim Kardashian didn't invent anything, the exhibition also reveals the art and the way of showing off your money at all costs, even literally adorning yourself with your change. Much more stylish than our little round coins, we discover a joyous hodgepodge of beauties that once served as currency in gold, silver, feathers, mother-of-pearl, pearls or iron.
What do we see there? Downright heterogeneous objects combining the useful with the pleasant to show off in front of his tribe. But also unusual textiles such as a high Bethlehem headdress pimped with coins and pearls, to be worn on the wedding day for a promise of guaranteed fertility or downright as a wedding dowry. Grandiose, borderline spiritual, these objects from the past border on the ostentatious with a function, one could say, magical: precious, they are used as a lucky charm or a gri-gri.
Monnaies & Merveilles , open Tuesday to Sunday from 11 a.m. to 6 p.m. Tickets €12, reduced price €10. Until September 25 by reservation .