As our community manager at the editorial office says : "her bobun should be reimbursed by social security." You can now make it yourself.
Preparation : 15 min
Marinade : 12 h
Cooking : 6 min

Preparation:
Start by preparing the marinated beef filet: peel the garlic cloves and mince the yellow onions. In a bowl, mix all the ingredients of the marinade until the sugar is totally diluted.  Finely mince the filet of beef and allow to marinate during one night.
Prepare the sauce: peel and chop the garlic cloves. Remove the seeds of the red pimento and mince finely. In a bowl, mix all the ingredients of the sauce until the palm sugar is totally diluted.
Prepare the rest of the ingredients: in a pot of boiling water, cook the rice vermicelli during 1 min. Drain the vermicelli and cool   under running cold water, to stop the cooking.
Finely mince the lettuce, peel and grate the carrots while cutting up the cucumber in half-moons.
In a warm pan, pour a generous dash of peanut oil, cook the beef on a high flame for 5 min. Set it aside and place in a bowl or a hollow plate.
Serve it with vermicelli, grated carrots, cucumber, soya sprouts and minced lettuce. Sprinkle with mint leaves, coriander leaves and peanuts —generously season with sauce.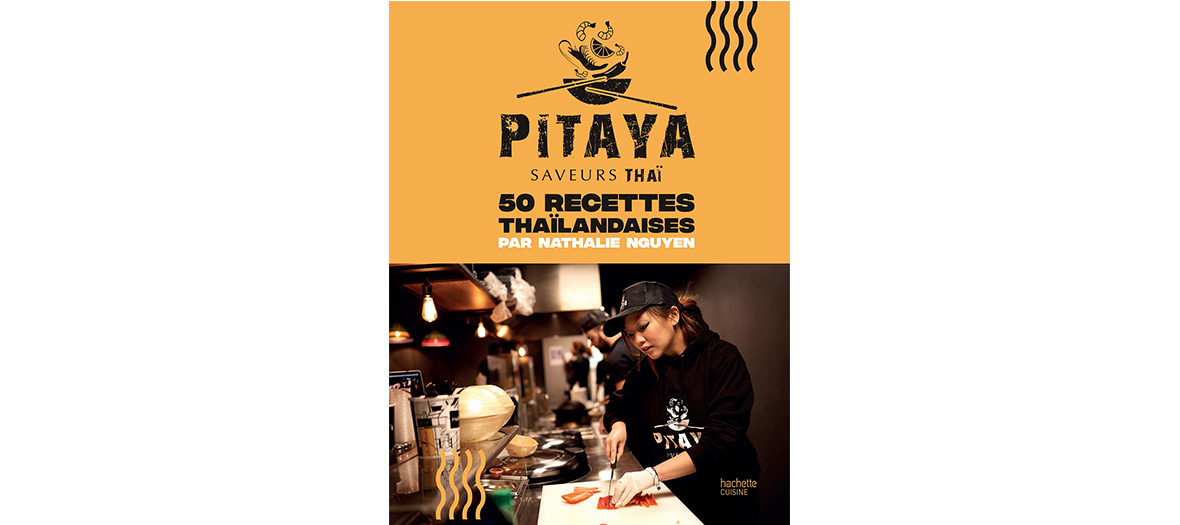 Recipe from the book Pitaya by Nathalie Nguyen, published by Hachette Cuisine
Also discover the nems recipe of Nathalie Nguyen and the spring rolls with flowers.