If you were big fan of Larusso and Worlds Apart, if you considered Furby like you child and never went out without your Discman, we have just the right new game room for you.  The label culte streetwear of the 90s Reebok, has been rejuvenated and is opening an ephemeral Megastore on three levels for the greatest pleasure of nostalgic Parisians.
Welcome in a sitcom worthy of Premiers Baisers with - almost - the same cafeteria (hot dogs and Orangina on the menu), cases of records selected by the vendor Crocodisc, and, in the lower level, our childhood bedroom with carpeted platforms, posters and a big TV for free style geeding of Street Fighter and Mortal Kombat. And, of course, a selection of Reebok clothing with maxi logos and mythical sneakers such as Aztrek, Rapide and DMX Daytona in resolutely addictive packs.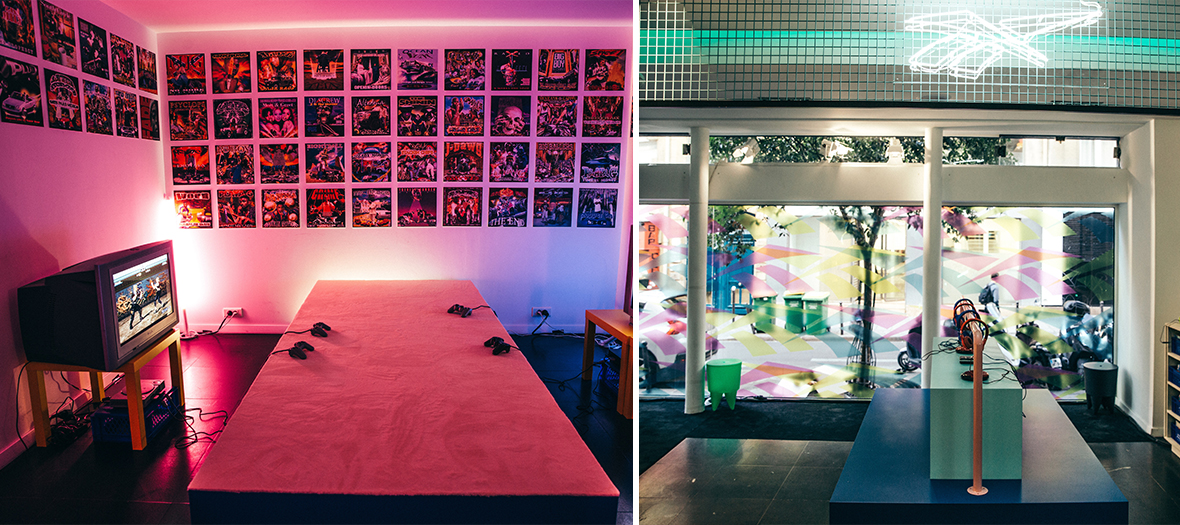 To be noted: the Rap City evening on the 10th of October in partnership with OKLM (the media of Booba) including a live stage of five rap artists (Oxmo Puccino, Lino, Rim K, Dosseh and Dinos),the curtain dropper is on the ‪19th of October with a surprise line-up everyone is talking about, and a Mario Kart tournament on the 11th of October for all those with heavy duty training. Here we go !
Reebok Megastore, until the 19th of October at 109 boulevard de Sébastopol, 75002 Paris.
Also discover the 100% girl power reboosting event.