© Aimery Chemin
Healthy and absolutely delicious, K-Food is a sensation that has captivated food enthusiasts worldwide. Today, we're trying out the Bap Burger by culinary stylist Vincent Amiel, discovered in his book K-Food. It's an absolute #foodporn delight.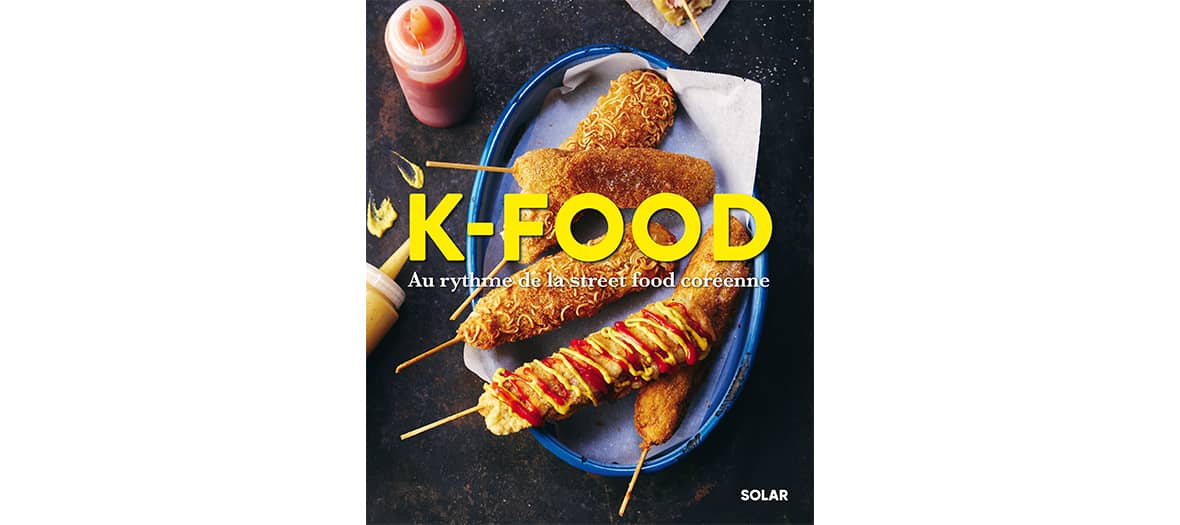 For 2 Bap Burgers:
80g of short-grain rice
1 tablespoon of sesame seeds (plus extra for sprinkling)

2 pinches of salt

1 pinch of sugar

1 tablespoon of nori seaweed

200g of bulgogi beef (recipe below)

2 tablespoons of kimchi

2 small lettuce leaves
How to Make Your Bap Burger
Rinse the rice under cold water in a colander. In a saucepan, combine the rice with twice its volume of water and add the sesame seeds, salt, and sugar. Cook covered over low heat for 15 minutes. The rice should be cooked and slightly sticky, with no water left at the bottom of the pot.
Finely chop the nori seaweed using a knife or scissors. Mix half of the seaweed with the rice.
Reheat the bulgogi in a pan or microwave.
Line an 8 cm diameter bowl with plastic wrap. Fill it with 4 tablespoons of cooked rice. Add, in the following order: 1 tablespoon of kimchi, half of the bulgogi, and 1 lettuce leaf.
Cover with rice and wrap in the plastic wrap, pressing lightly to compact the rice.
Remove the wrap and flip the burger onto a cutting board. Repeat for the second burger.
Sprinkle with nori seaweed and sesame seeds.
Bulgogi Beef for 4 Servings :
700g of tender beef
6 green onions

1 tablespoon of roasted sesame seeds

Peanut oil
For the marinade :
2 small green chilies

4 cloves of garlic

12 cl of soy sauce

30g of brown sugar

60g of honey

4 cl of sesame oil

4 cl of soju or mirin
Marinade and Cooking Steps :
Finely slice the beef against the grain.
Cut the green onions into 5 cm pieces. Slice the chilies. Peel and chop the garlic.
Mix the green onions and beef with all the marinade ingredients in a dish. Cover and let it marinate in the refrigerator for 3 hours.
Cook half of the meat and marinade over high heat in a large non-stick pan with a drizzle of peanut oil for 5 minutes. Repeat for the remaining meat.
Sprinkle with roasted sesame seeds. Place the meat in the freezer for 1 hour before cutting to make slicing easier.
Warning : Be cautious to ensure that the kimchi and bulgogi aren't too liquid to avoid soaking the rice. For those who enjoy richer flavors, add a teaspoon of mayonnaise to the Bap Burgers.
For high-quality Korean products, visit Misikga, a grocery store offering premium products in their stores.
Also discover Yves Camdeborde's veal carpaccio and this new affordable restaurant in the 11th arrondissement.