Have your ever set foot in the Drouot  auction house? No? Too bad, you are missing the hot new rendezvous.
A comforting brunch and terrific deals to give a glam twist to your wardrobe and update your interior decor at a smooth price, here is what to expect every first Saturday of the month inside this venerable auction house.
And it just happens that the next edition is taking place this Saturday. Way to go: show up mid morning, or mid afternoon if you want to sleep in late, to pinpoint and examine your potential targets. On the catalog: Cartier watch, Courrèges skirt, Hermès bag, Baccarat glasses, designer lamps and furniture, but also ultra racy pieces without labels, even more affordable. In the afternoon, be ready for the auction. If it's your first time, no panic, an usher will chaperon you.
Brunch is when you want with a great all-included formula at 26€ (ex : tartine, coddled egg, Caesar salad, pot of cream and madeleines, drinks). All in a super chill ambiance—like on a Saturday!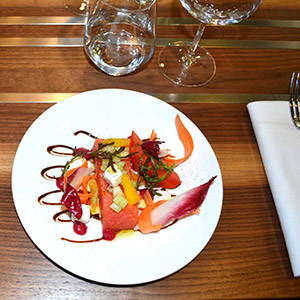 Mon samedi à Drouot, exhibitions on Friday from 11am to 6pm and Saturday from 11am to 1:30pm. Auction sale on Saturday from 11am to 6pm.
Also discover the best vintage shop-op in Paris.