She is the Parisian personified. Sophisticated, talented, effortless but always chic. With Côme, the designer Clémence Dru created the perfect label – entirely representative of her style and the ultimate look for the thirty-something: silk bombers, androgynous pants, sexy but elegant dresses, perfectly detailed blouses…Proof of her line's success? All the newest fashion muses are in love with it: Carole de Maigret, Louise Follin, Léa Seydoux.
How did you start Côme?
I was finishing a Master's in brand management at Polimoda in Florence, and I wanted desperately to start my own label. I talked about it with my little brother Matthieu – one of the only people in the world who I trust completely – and, total surprise, he agreed immediately to work with me even though he hadn't finished his studies yet.
I see inspiration in everything: A chance encounter, a color, a photo, a trip, a moment… For example, this summer's collection is a clear reference to my recent wedding. And I must say that Japan (I'm crazy about the country) has a real influence on the clean, sharp lines that we use.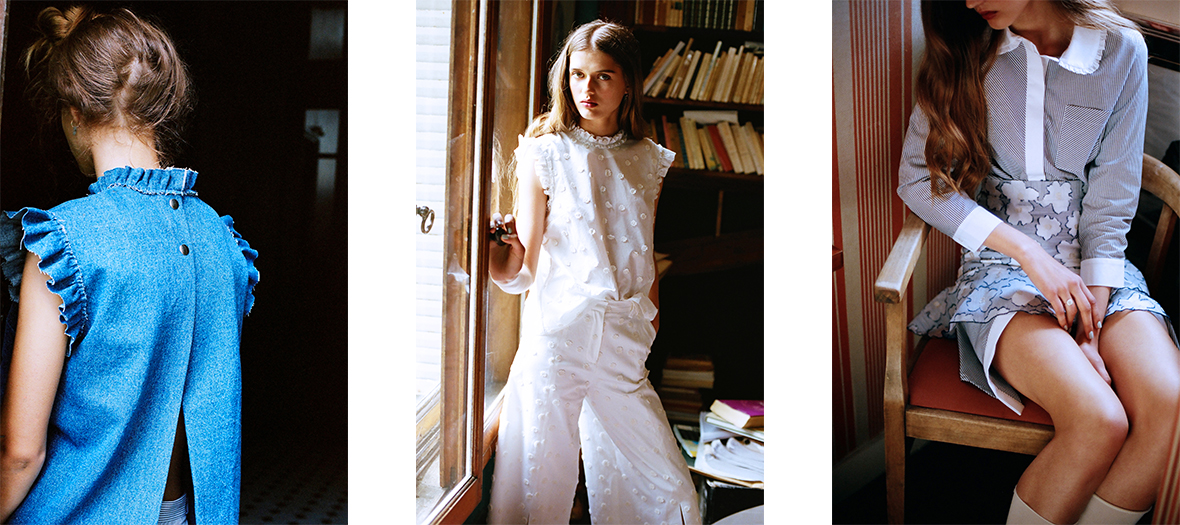 Léa Seydoux, Camille Cottin…what great ambassadors
It's definitely a stroke of luck and a huge leg up to exist in that star-studded world! They're amazing contacts and we keep each other up to date on developments. They all ordered our hand-embroidered vest from Senegal with the names of their significant others on the back!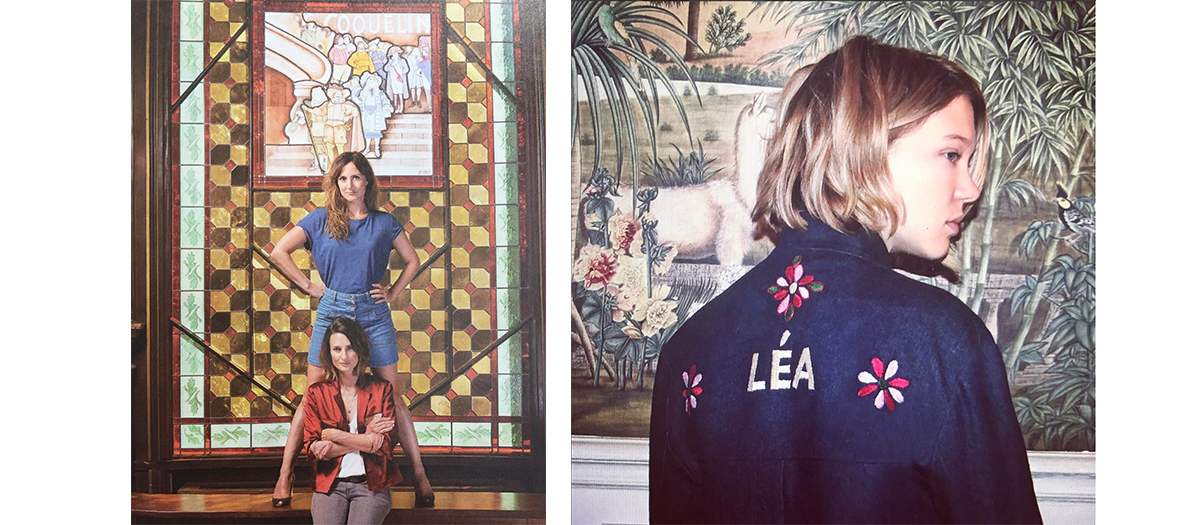 If you had to define your label with one philosophy; one equation?
Everything is better as a pair.
Your definition of the Parisian
For me, the Parisian's style is about an almost neglected elegance – allure without too much effort, natural charisma….the style of Lou Doillon or Caroline de Maigret, for example.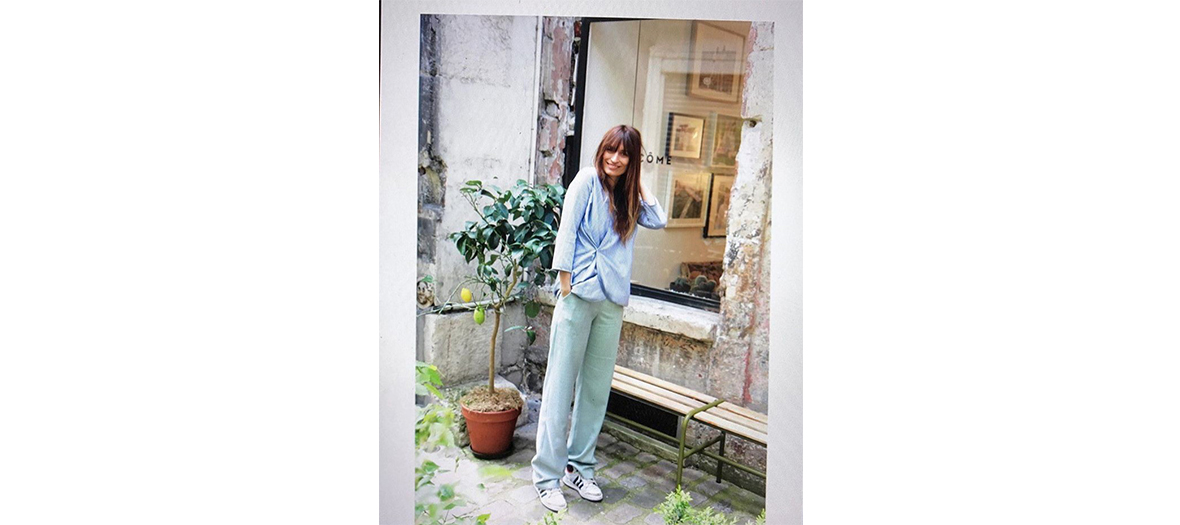 Which woman inspires you?
The woman who injects a little of herself into everything, who says everything that she thinks, who dares to wear whatever she wants. The first person who comes to mind is my sister Noémie Saglio who's a writer and director (She did Connasse, as well as Like mother, Like Daughter, the movie that's coming out at the end of March with Camille Cottin and Juliette Binoche).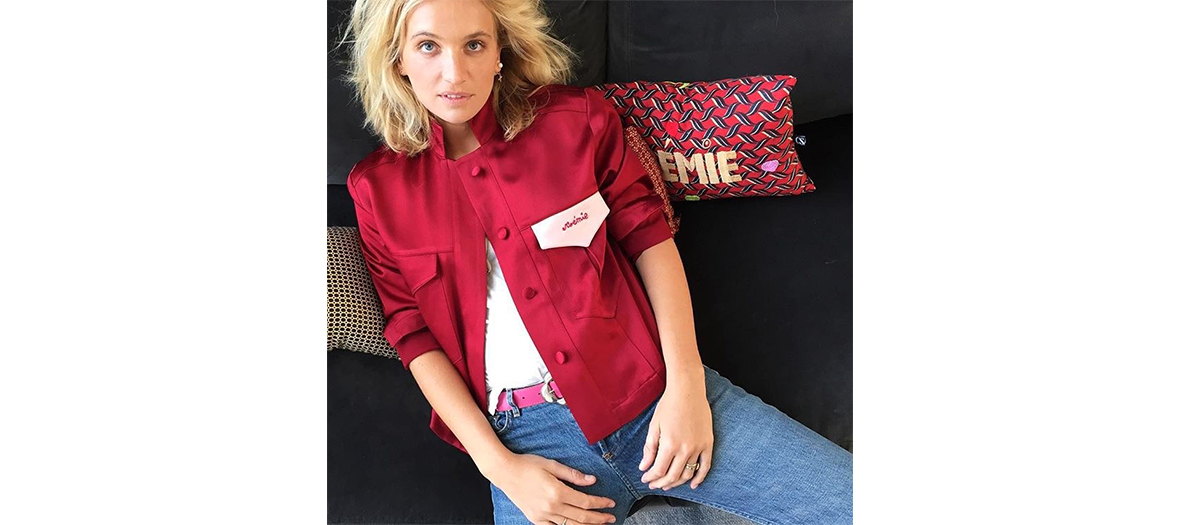 #Behindthescene. What's a typical day for an entrepreneur like you?
It's amazing to do what one loves with one's little brother. My favorite thing is my freedom and autonomy. I organize my days however I want to – and, as an insomniac, I get to live according to a rhythm that suits me!
The one thing I didn't expect is the constant wave of unanticipated developments. But Matthieu is great at finding solutions!
We move forward a lot based on gut feelings… Everyone manages his own part (Matthieu takes care of the back office, I do design), and we touch base several times a day. Big news: This week we're setting up in a boutique in the Marais – so I imagine that there are a lot of changes in store!
There are between three and five of us in the office – it depends on the moment. We all have multipurpose roles, and wear several hats. And at the moment we're lucky enough to be surrounded by our models, workshops, press office, developers, agents – none of which was the case at first…
Where do you see yourself and Côme in ten years?
I would love to travel through Côme. My absolute dream would be to have my own boutiques abroad – in Tokyo, for example!
Your daily uniform?
I'm a devotee of the combination loose pant or APC jeans + hoodie. I have to admit that I wear that a lot, despite what my husband might prefer… If I have to go out in a rush, I just trade in my sneakers for a pretty pair of Dries Van Noten boots and throw on a Côme blouse !
Advice for style breakdowns?
Bet on the jacket and the shoes that can save even the saddest look.
The designer you most admire?
I love Stella McCartney both for her style and her worldview.
Your Parisian lunch stops..
My daily spot: Nest, on 9 Rue Villedo 75001
My ultimate detox spot: Guenmai, 6 Rue Cardinale in the 6eme.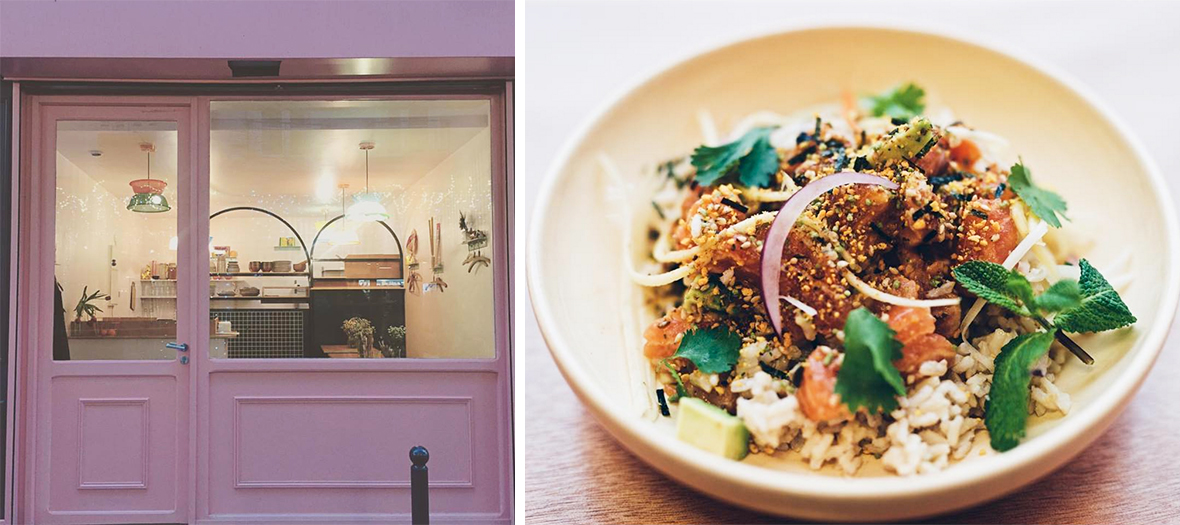 Your comfort-food and anti-blues remedy
Or, of course, a Nanashi bento box in front of the new season of Girls…
Also Discover Constance Hubin, the Fair School head master