If your heart is already booming when the news of a new Parisian rooftop is announced, hang on, because Cœur Sacré has its share of surprises in store. Go immediately to the left, at the exit of the Montmartre funicular, where the old rotunda erected for the Universal Exhibition of 1900, is experiencing a new life under the leadership of Paris Society ( Loulou , Perruche , Mun , Bambini ... ). At the same time designer boutique, delicatessen, coffee-shop, bakery, bar, restaurant… and rooftop , the address ticks all the desires of the moment.
A cool and cutting edge souvenir shop 2.0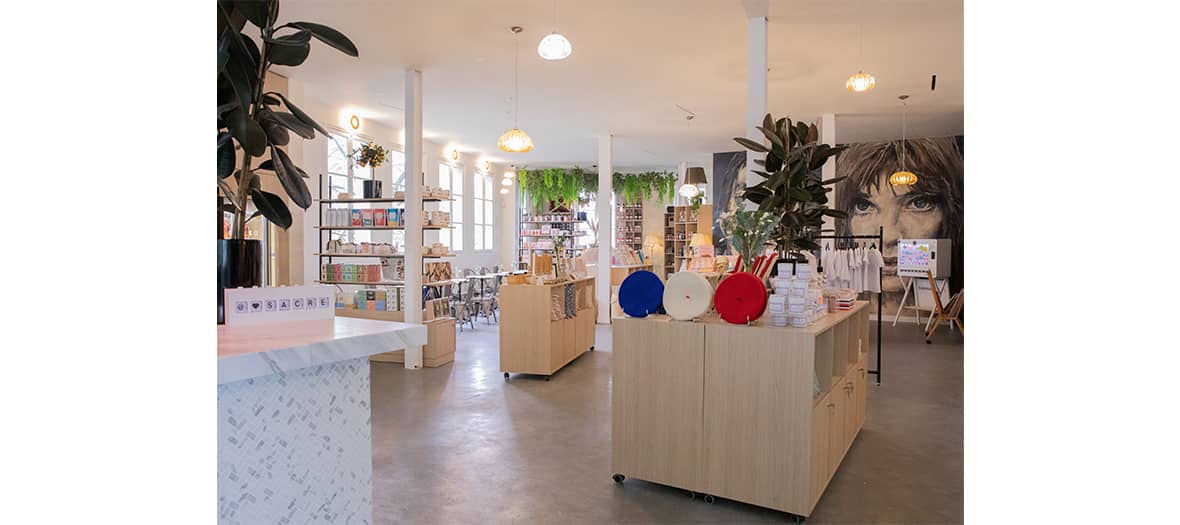 By reinventing the souvenir shop in the style of a trendy concept store dedicated to the French creative scene, Cœur Sacré is aimed at tourists as well as Parisians. Smart! As a result, on the ground floor, around twenty 100% cocorico brands flaunt themselves in front of an XXL mural depicting the portraits of Jane Birkin and Serge Gainsbourg .
Here, therefore, no Eiffel Tower in plastoc, especially as the selection is responsible. We thus find the Bisous t-shirts by Mathilde Cabanas , the sweatshirts like the metro plate Le Bijou Parisien , the offbeat socks by Coucou Suzette , the Gabrielle Paris bed linen, the OMY coloring pages , the solid cosmetics C'est moi qui l ' did , the pretty Letterpress greeting cards from Paris ...
Added to this is a delicatessen with stylish artisanal products such as La Mère Mimosa granolas , Confiture Parisienne jams, preserves from L'Atelier du Poissonnier or even The French Herborist infusions and Terre de cafes coffee , which the you can sip on the spot in the coffee-shop area with a croissant, a muffin or a pizza sandwich depending on the time of day (€ 3.50 espresso on site).
A two-in-one restaurant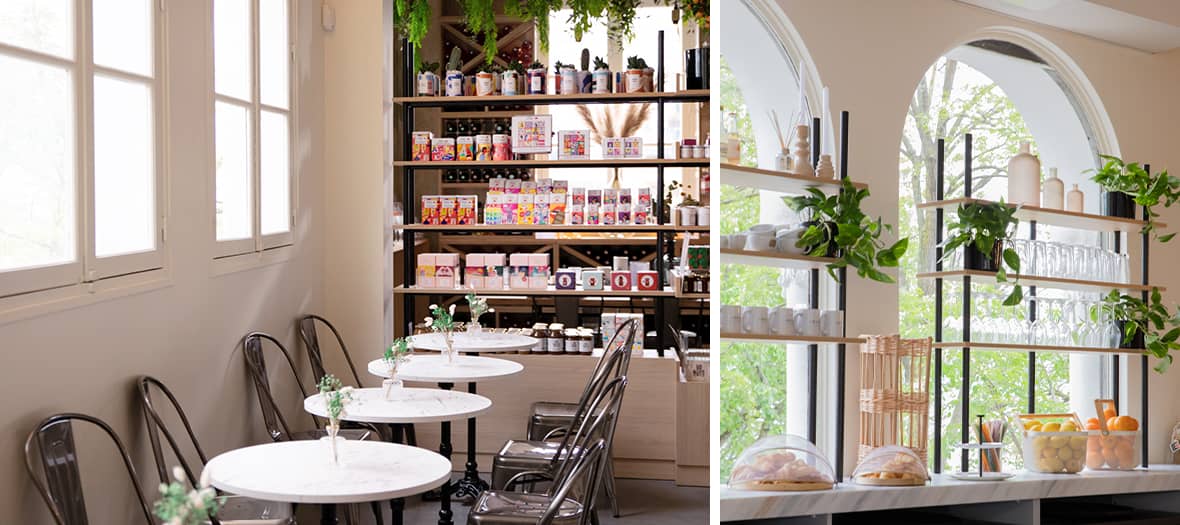 A spacious dining room is held upstairs. And since Cœur Sacré is definitely not a place like the others, the two resident chefs, one Italian, the other Mexican, take turns in the kitchen every two weeks.
After fifteen al taglio pizzas (€ 9) from Napoli Streat, it's time for tacos (€ 18) and quesadillas from La Palapa by Zicatela.
A unique rooftop
This is the icing on the cake. Coeur Sacré has a double terrace with on one side, a breathtaking view of the Parisian skyline, and on the other, the Sacré Coeur in sight, open from 5.30 p.m. to 2 a.m. every evening. The perfect spot to sip a cocktail or a glass of rosé (€ 6).
Cœur Sacré 5 rue Saint-Eleuthère, Paris 18th, Open every day from 9:30 am to 8 pm .
Also find the Samaritaine and Nus, the trendy store for men.