To the question "Are you happy?" they answer right back with a wide smile. Margot from the YouMakeFashion blog and her sophrologist mother have just come up with a happiness therapy manual. In I am Happy published by First, the practitioner mother and the blogger / influencer / fulfilled girl next door daughter review daily situations that can be a source of anxiety. Lack of self-confidence, stress, indecision, fear of flying, each one has advice to give in order to step back and take control. A decomplexed way of getting initiated to sophrology, which enables to be aware of all one's capacities—physical and mental. Margot and Catherine give us their prescription for happiness. Just play the game.
Muscle your smile
Even when you are alone. In the elevator, in your bathroom, while driving… Smile all day long! You will feel more joyful. The brain does not differentiate between the real smile and the "forced smile", it's scientifically proven. By smiling, you send it a positive message. And in terms of others, that changes everything. When I started to smile on the photos of my blog, returns were very positive. I had many more plus de comments, I immediately seemed less cold, more accessible.
Concentrate on the feel-good element of your day
My pleasure is lounging in my bathrobe with my hot tea. It can also be lunch with a friend, a movie night, or any pleasant moment that you planned during the day.
Think of it as soon as you wake up in order to be in a good mood. If you have nothing on the radar, treat yourself to a pastry, buy a new lipstick… In short, bring out the positive moments of the day because by thinking of our day as positive, you will feel it that way.
With the sophrology exercises of the book, you can go even further. The principle? Concentrating on what it brings to us to find the same sensations all day long.
Indulge in "pyjama Sundays"
When one is super solicited during the week, it's important to treat yourself to a weekend break. Once a month, I organize myself to spend Sunday in my pjs.
My perfect routine? I set the alarm at 11am, I stay in my pyjama, put on my bathrobe, tidy up my stuff a little, I prepare pancakes and fresh fruit juices for the brunch, I catch up on Netflix. At the moment, I am watching The Crown, the story of Elizabeth II. And have just discovered the series You, me, her featuring a lover's trio with the actress who played Cher in Clueless! My ultimate sin? Finishing the day eating pasta and ham for which I give the recipe in the book.
But you don't have to stay locked up inside. The concept of "pyjama Sundays" is to get rid of all daily constraints in order to take time for yourself. You can go out on a walk or to the movies if you feel like it.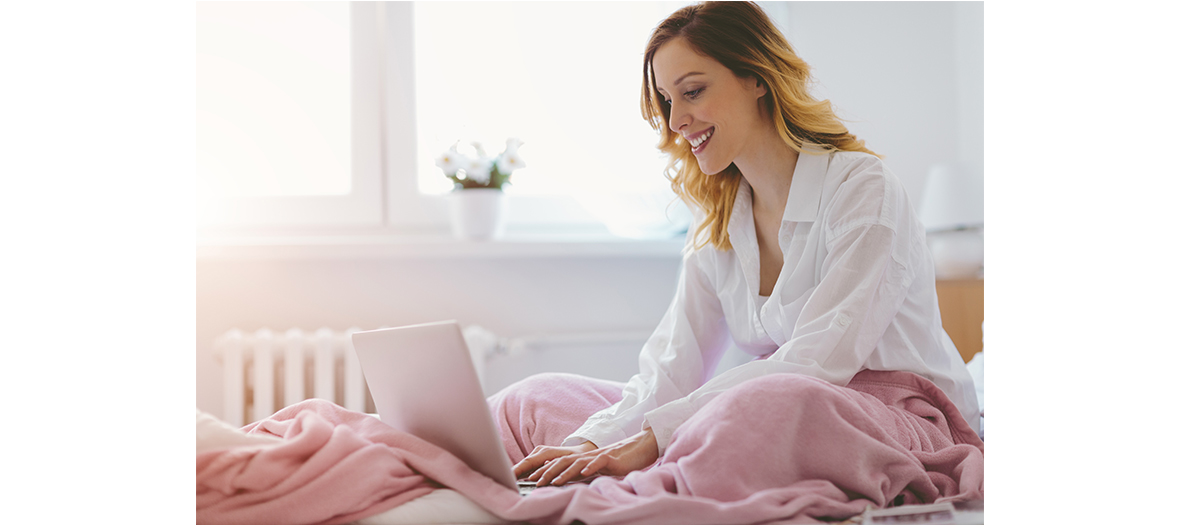 Do a big cleanup job of your wardrobe
It allows you to have a better view of your clothes and save space. At one point, I had accumulated so many clothes that it was overwhelming. My closet was full but I always had the impression of not having anything to wear. In the end, I was always wearing the same pieces. So I decided to reduce my closet.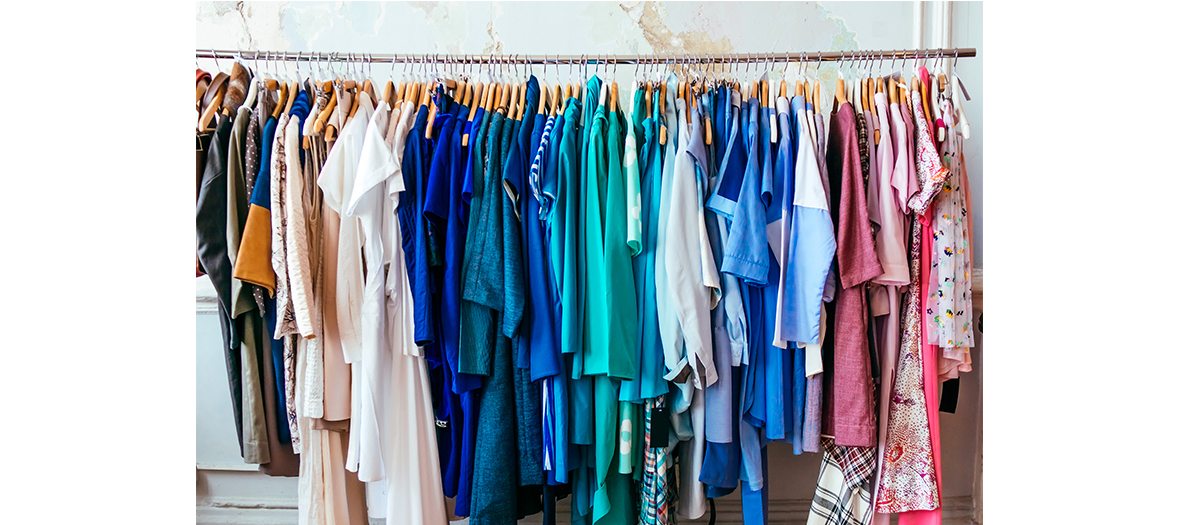 How to reduce your closet in 3 months:
1) Sort through you clothes in one session. Empty your entire closet on the bed and reintegrate the pieces that fit, those you prefer and those in which you feel at ease.
2) Set the rest aside, far from sight, for a trial period.
3) Sell, give or throw up everything that you did not miss.
The 5 pieces I can never give up ?
- A wide pullover cut in nice knitwear, preferably grey
- A dress in which I feel sexy
- A black perfecto blouson
- A jogging outfit
- A basic tee-shirt that I can wear under a dress for a more casual look or under the perfecto
Be a bit more cool with yourself
One tends to be over critical about one's self: too fat, too thin, too this, not enough that… To feel good about one's body, the first step is to accept yourself. Easier said than done? On days when you feel like something the cat dragged out, put on comfortable clothes, now is the time to whip out your favourite pullover. You need to be at ease otherwise you will feel lousy all day long!
Do a digital detox
Because of my job, I am constantly in front of a screen. The blog, Instagram, Facebook, Twitter, Snapchat, my emails, answers to comments... In the long run, it becomes oppressive. Even though I am super connected, I try to take a step back when it comes to all that.
As much as possible, I turn on my phone as late as possible and off as early as I can. Same goes for the computer. One hour before going to bed, I turn everything off and I read : the body needs time to relax and quietly go to sleep. At night, I go into plane mode, otherwise your mind always expects a call or an SMS, even unconsciously. And during the weekend, I try going out without my phone. It's easy to turn off your phone when doing sports or at the movies.
And when a real digital detox is necessary, I take a break for 24h or during an entire week-end. This is when I do some cooking, gardening, bike riding… Disconnecting allows me to reconnect to myself and those around me.
Unwind to get rid of anger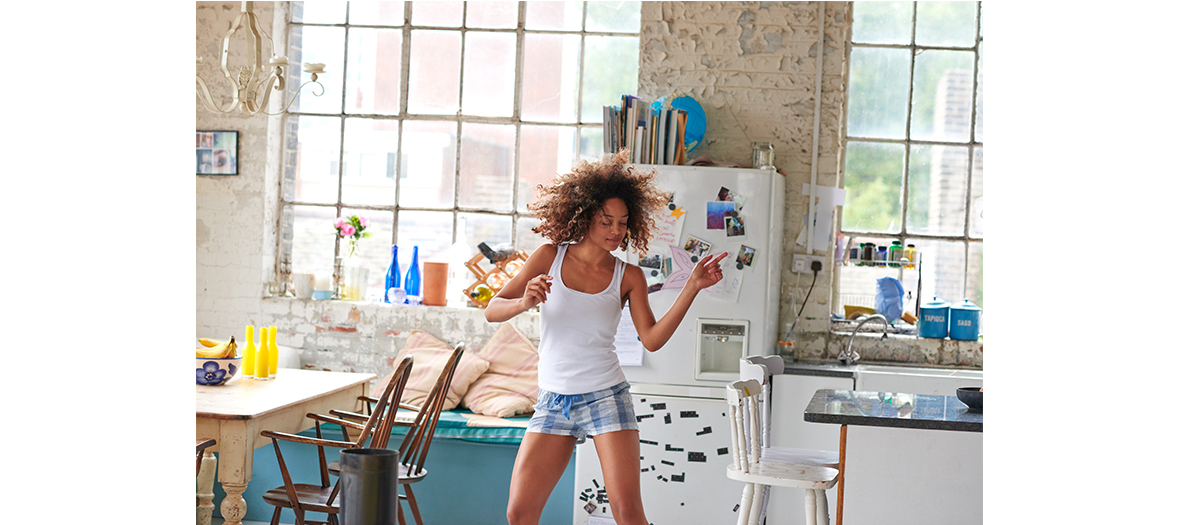 It is important to express it in order to get rid of it, otherwise it can turn against you. There are different ways of evacuating anger. So before throwing something in the face of the first stranger, start by asking yourself where it comes from. Then, unwind physically. What really works for me is sports. I go to the gym and pedal or an elliptical workout. I like to jump out of bed with the music full blast. You can also scribble, scream in your car… it's up to you to find a way to exude your anger. You can also try very simple sophrology exercises based on breathing, such as those we give in our book.
I am sometimes confronted to the anger of others through certain negative comments on the blog or the social networks. Its tough, but one must learn not to be contaminated. Clearly, I don't answer back. The person stays angry, it's not up to me to help her get rid of it.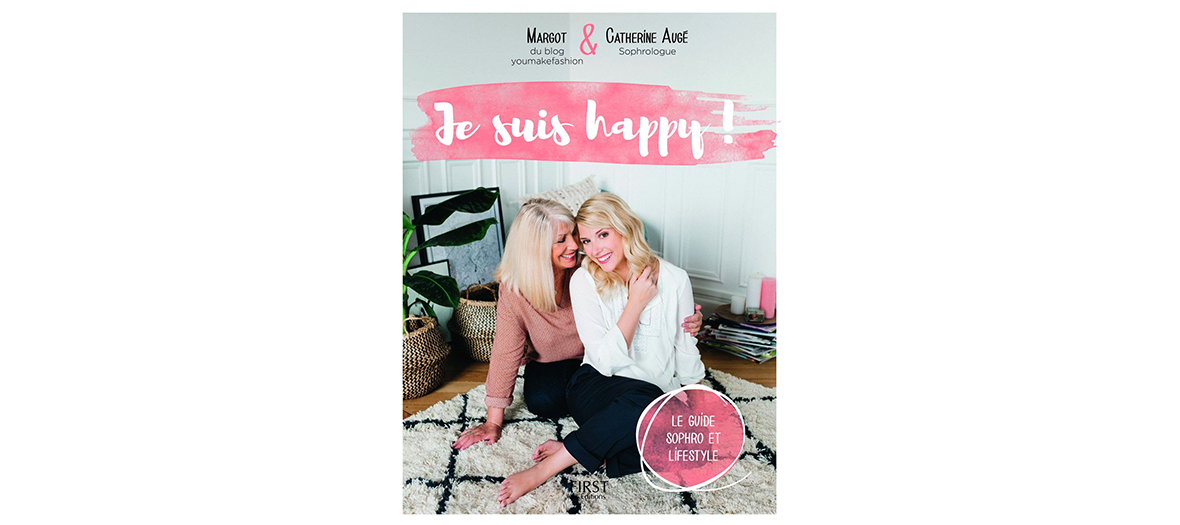 Je suis happy ! by Margot from the Youmakefashion blog and Catherine Augé, Published by First, 14,95 €.
More info on www.youmakefashion.fr