Making your own foie gras, especially when it's top notch, is really awesome.
What not many people know, is that it takes 5 minutes and that it's a "can't fail" recipe when you use the Cookeo multicooker.
The Cookeo machine? It is to the kitchen what Chanel's bag is to Parisiennes. Good looking. Super easy to use.
In short, once you have tested it, impossible to live without it. In other words, it's a culinary must.
Just follow the instructions—easy as pie.
Preparation:
1. Salt and pepper the raw foie gras, then slightly baste with the glazing.
2. Place the foie gras by squeezing it in a glass dish.
3. Pour 20 cl of water in the Cookeo multi-cooker vat.
4. Place the terrine in the steam basket then in the vat. Press on the button "Pressure cooking": 5 minutes. It's ready!
5. Dip in cold water. Set aside in a fresh place for 2 days before serving. It's ready.
6. Serve with slices of toasted country bread and a lamb's lettuce salad, aka mâche. Yummy !
All the info on Cookeo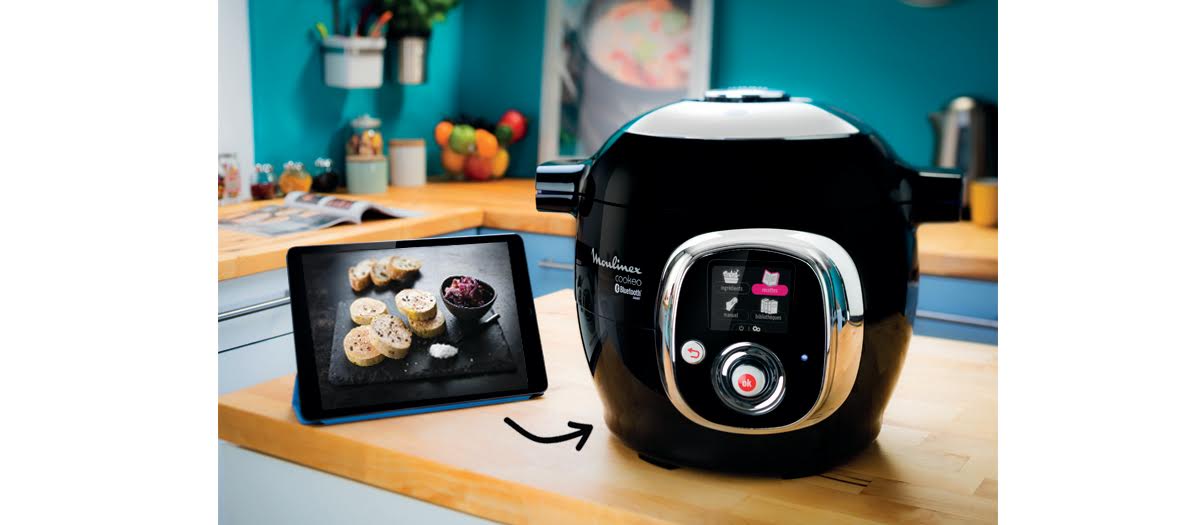 Also discover the snail recipe of Eric Frechon and the tartine of goat cheese with blackberries and avocado.