After her baccalaureate, this enterprising gal from Aix-en-Provence, stopped her studies and immediately pinpointed the good idea. Which goes to prove that smarts and a successful model are worth all the diplomas in the world. The recipe of her success? Small butter shortbread biscuits with cute messages. 5 years later, the one who started out alone in her kitchen is now an entrepreneurial reference with 820 m2 of biscuit production in Aix with a company of 10 persons in full expansion.
How did the biscuits with message idea occur?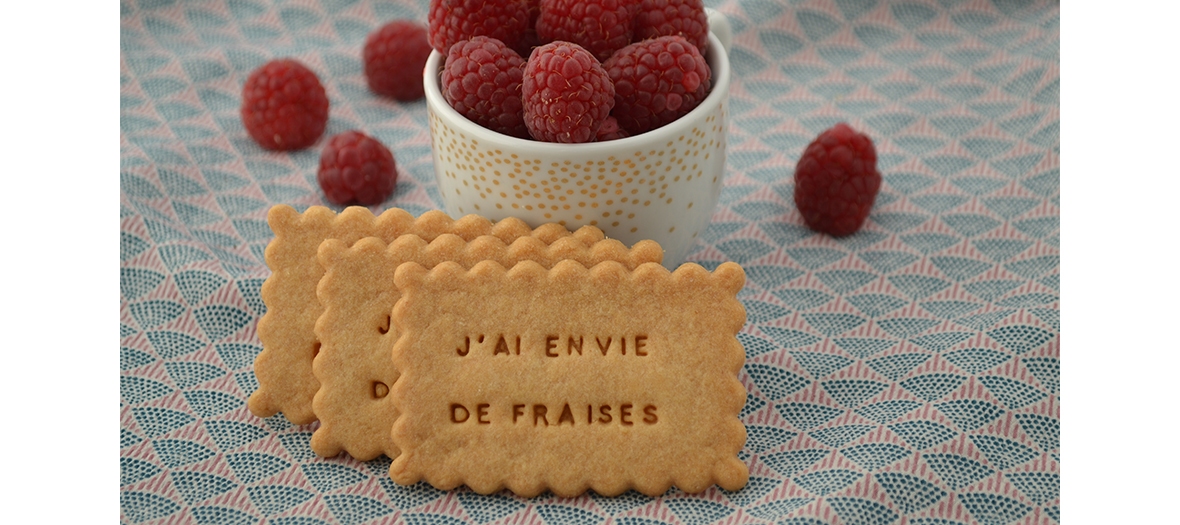 Totally by happenstance at my birthday. I was offered a biscuit tampon on which was written "approved by the chef". So I cooked the biscuits and said to myself "it's pretty cool to have a message on a biscuit"... I wanted to make them with another message. On the spot, I was not at all thinking of starting a business, I just thought : it must exist. I found a kit on Internet with a cookie cutter and letters to make my own biscuits. I sold them on the site and it enabled me to start off without any money, just for the fun of it. What really appealed to me was to imagine a concept, create a logo…
You launched out without any background studies?
Yes. After a bac S (math major), I went off the USA to ride and learn English. When I returned, all the universities were on strike … So I found myself a job in aeronautics… Which enabled me to see how a company works, between stock management, production and delivery, a pattern I was able to reproduce at Shanty Biscuit... They gave me a CDI contract on the spot, so I stayed, and it was when I was over there that I had the idea for Shanty Biscuit.
What was the trigger that made you dedicate all your time to Shanty ?
To tell you the truth, I did not have the choice, had I been able to negotiate a part-time job in aeronautics in order to launch Shanty in parallel. But my boss needed someone full time. I was beginning to receive important orders for Shanty Biscuit and we broke the contract amicably. Otherwise nothing would have triggered it.
How did things start out ?
I left my job in time for XMAS orders, which is always the most lucrative month of the year… In January : not a single order. Major anxiety! Then things started happening. At the beginning it was super difficult. I worked from home for 2 years: the dough, the biscuits, the packaging, the site, the photos...At the end, it was taking up all my time; I had no more life. So I said to myself: time for a major big step.
When did things start paying up?
It paid up right from the start, psychologically, I would have been too stressed out if it did not. The model: selling by order, directly without any go-between… there is no stock. At the …
beginning, I had a job on the side, it was not my only source of income, but it was profitable.
How did you professionalize Shanty ?
I found partners that helped (they stepped away since) me to find the financing, to see the machines, test them. Not that obvious. At the beginning, the biscuit machine vendors told me it was impossible to produce small personalizable series… That's why we decided to buy standard machines and to stamp the messages by hand before cooking the biscuits… But even when we bought the machines, it was super difficult to decide because there are many types of machine and we were novices. We had to test them. Today we can make up to 15,000 biscuits per day and I am no longer involved in the production part. There are 5 persons managing this around a biscuit that comes in 12 flavours, also a double biscuit with chocolate in the middle (the best ones !). We also make "shanty pops" : a stuffed lollypop biscuit. The visual effect is incomparable.
What is the success recipe of your biscuits with messages?
Actually, I only discovered it last year after 5 years in the business… The fact people offer biscuits, and post them makes things go viral ! Each new order leads to having the brand discovered by a new person. When our clients are brands or hotels, it gives us even more visibility!
Is the biscuit a weapon of massive communication ?
Exactly. What we sell : it's not the biscuit in itself ! We sell communication, visibility on Instagram. Sometimes people say "oh it's expensive for a biscuit". But if you think in terms of a marketing budget, indeed it generates notoriety and emotion for just a few centimes…
Is Instagram a vector of growth ?
90 % of our orders come from Insta… Our account really took off since last Summer because we went all out in terms of humour, authenticity, la spontaneity. I found messages that made me laugh… it worked ! Instagram gave us a big boost. Our orders are 100% organic.
Your next big project?
The B to B with our future "mini-biscuit", twice as small, exclusively for bistros, to be served with tea or coffee… This will convey real image! The "mini biscuit" will also come in a salty version (spices, herbs…) for happy hour, replacing peanuts with messages on top.
The most surprising order you received ?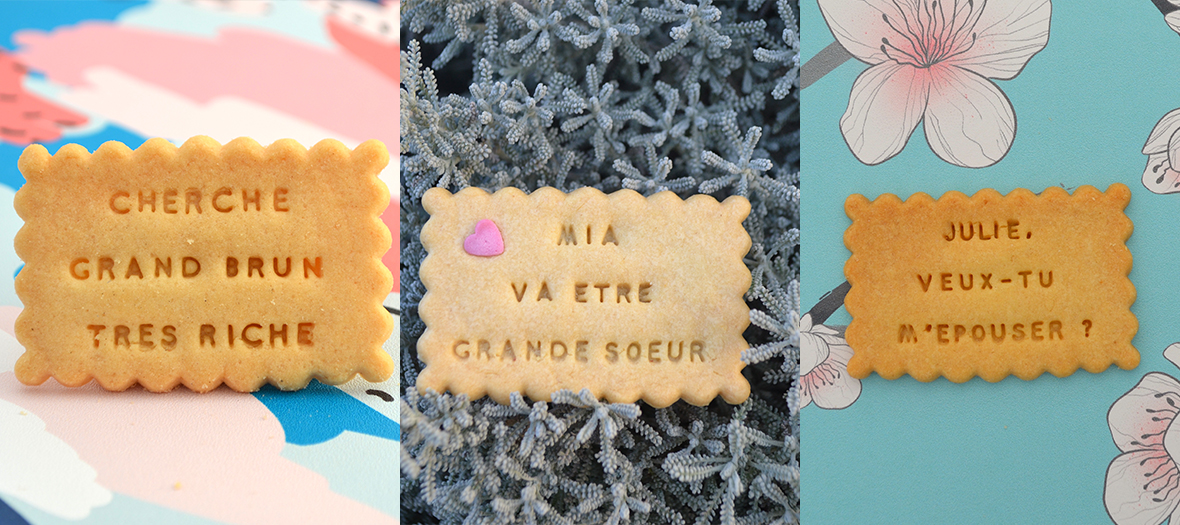 "I am dumping you". A real order. The girl told us her entire story. People often enjoy telling us their life story. It's really amusing. We saw a lot of "Will you marry me", pregnancy announcements and private jokes we don't always understand. On Valentine's Day, there are guys who send messages to a girl with biscuits saying "will you go out with me?".
The biscuit that created the most buzz?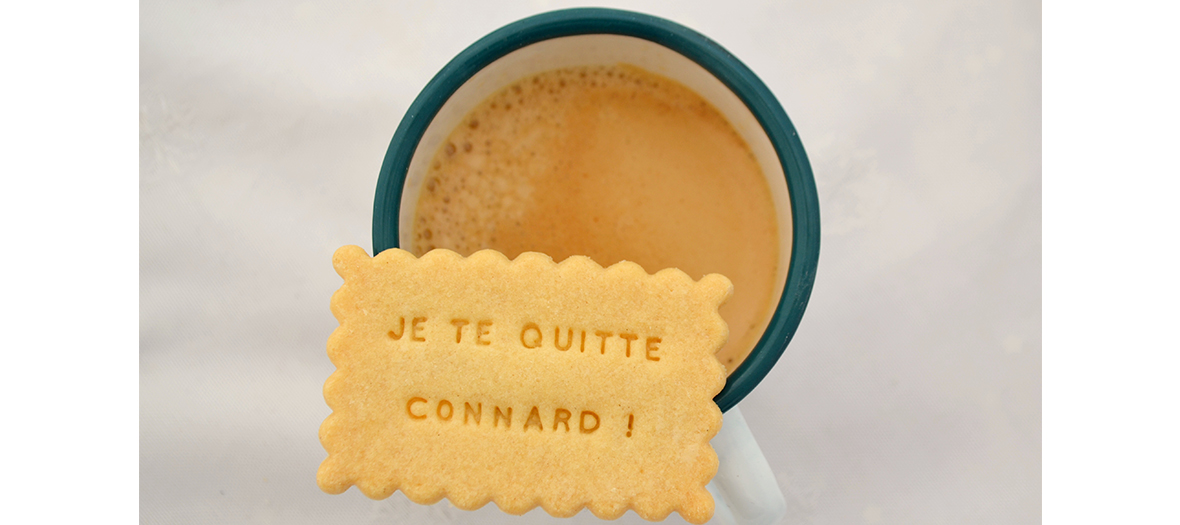 "I am done bozo" ! It became emblematic… I try to find messages featuring daily situations that are not really linked to a biscuit. Many are inspired by my real life, but I cannot mention them, it's a little embarrassing.
What is the order that you are most proud about?
Many ! Recently during Fashion-week, Chloé ordered biscuits with their logo… I was delighted ! But my dream is that my biscuits might be served at the Elysée for breakfast.
The worst souvenir of this adventure ?
I have many… But mainly: when the machines break down. Especially the one that wraps. I bought the cheapest one possible: big mistake!
Last Summer: we had a big last minute order for the Printemps. The wrapping machine broke down. We did everything by hand. The team went all out because we had to deliver the client. I was so stressed out that they asked me to leave: "go to your office, you are making things worse by stressing…." Finally, in the evening we managed to repair the machine just when the 5000 biscuits were ready.
How to you imagine the follow-up?
It's the question everyone asks. Investors ask me if I want to sell or continue with a big company. I just don't know. But while I'm having fun, I am continuing. What really amuses me, is pushing the story as far as possible while enjoying myself. Unless I am bored or if someone offers to buy me out at a price I cannot refuse, I have no specific goals.
The dream biscuit by Shanty you would like to launch?
A double biscuit layered cake with chocolate or peanut butter.
Other personalisable objects you adore?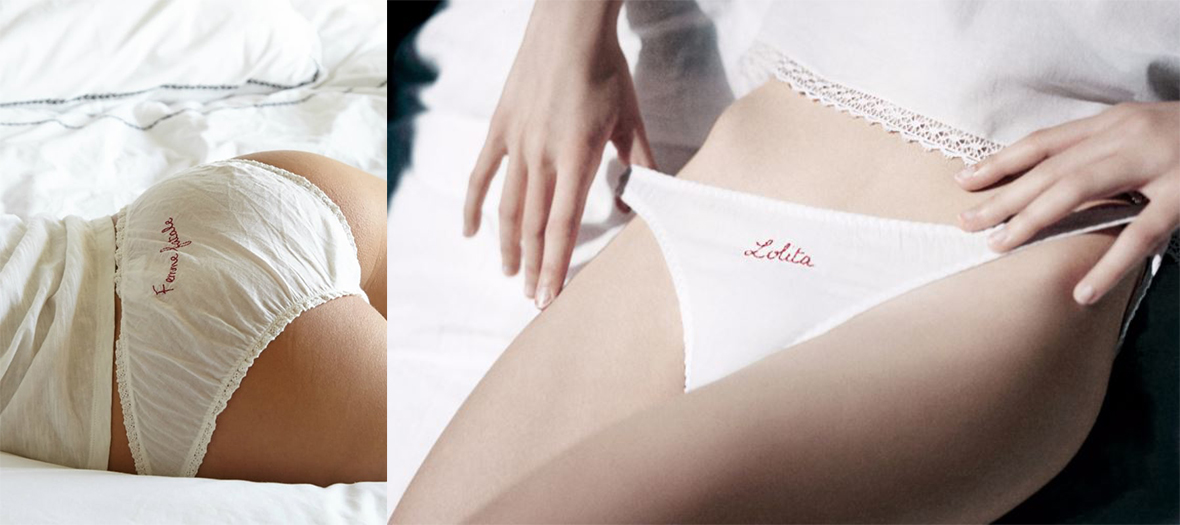 The Henriette H panties which I follow on Insta. And generally everything that is personalisable. For example, right now we are launching a collab with Monsieur t-shirt using texts that I had put on the biscuits. What I like about Shanty Biscuit, is more the message part than the biscuit party.
What is your favourite cake ?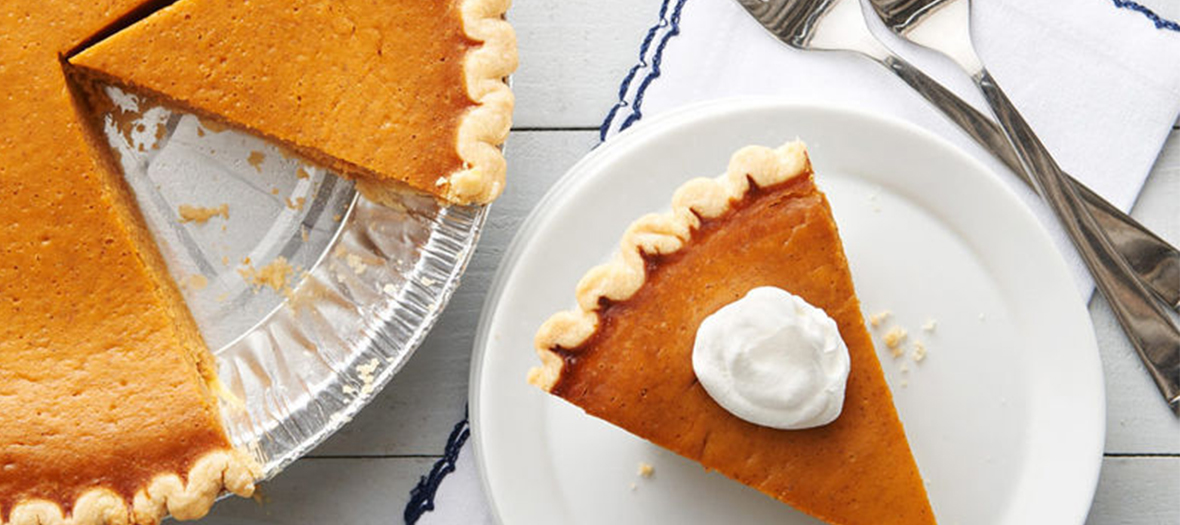 American style pumpkin-pie! And I would adore to organize a collab with a great pastry chef …
Also discover the interview of Milf.