Her initial home was American Vintage. After working in the shadows during 11 years, the lovely Laetitia Guerini, originally from Aix en Provence in the South of France chose to create her own fashion label: Leï 1984. A bet we are glad she was willing to take.
This furiously desirable newcomer flirts with the romantic spirit and easy to wear comfy pieces.
Encounter with an entrepreneurial 30-year-old, just as we like them, who has a solid grip on her life!
how did you become a stylist ?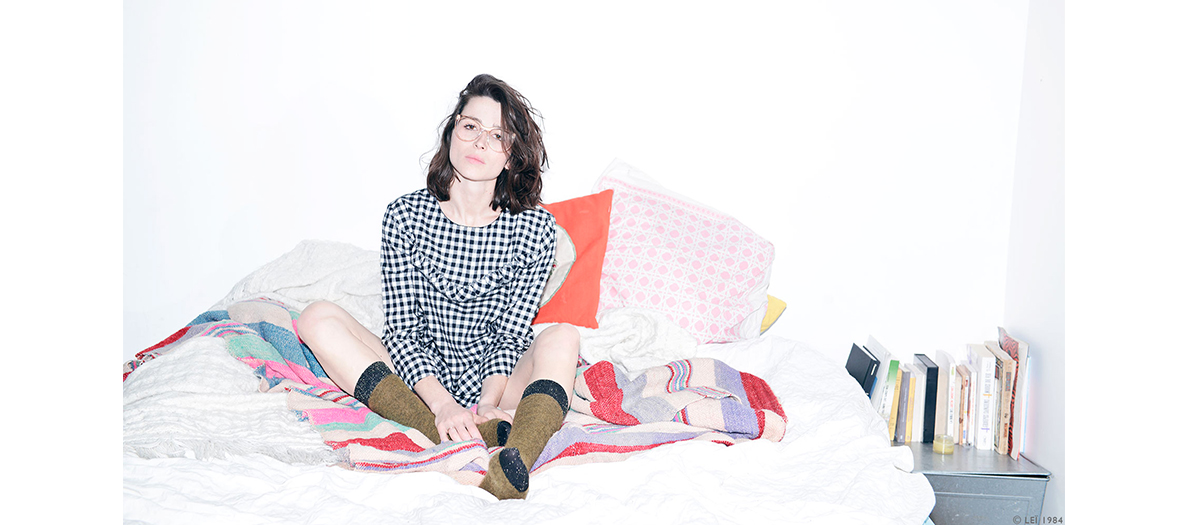 Crédit photo : © Lei 1984
I attended the IICC modelism school at 19-years-old in Marseille and at the same time started working with Mickael Azouley (founder of American Vintage) in a previous adventure he had launched into. After one year, he decided to create American Vintage and kept me as his stylist. It was an amazing adventure that lasted 11 years.
After a long gap break to think things over, it became quite obvious: I could do nothing else than start my own company. The idea of working for one's self is something that most creative persons keep in the back of their heads—but then you must jump the gun… Change is not comfortable, but I am so happy to have made this decision.
Choosing to develop my own universe, being able to work materials I adore and to allow my imagination to wander.
how do you find your inspiration ?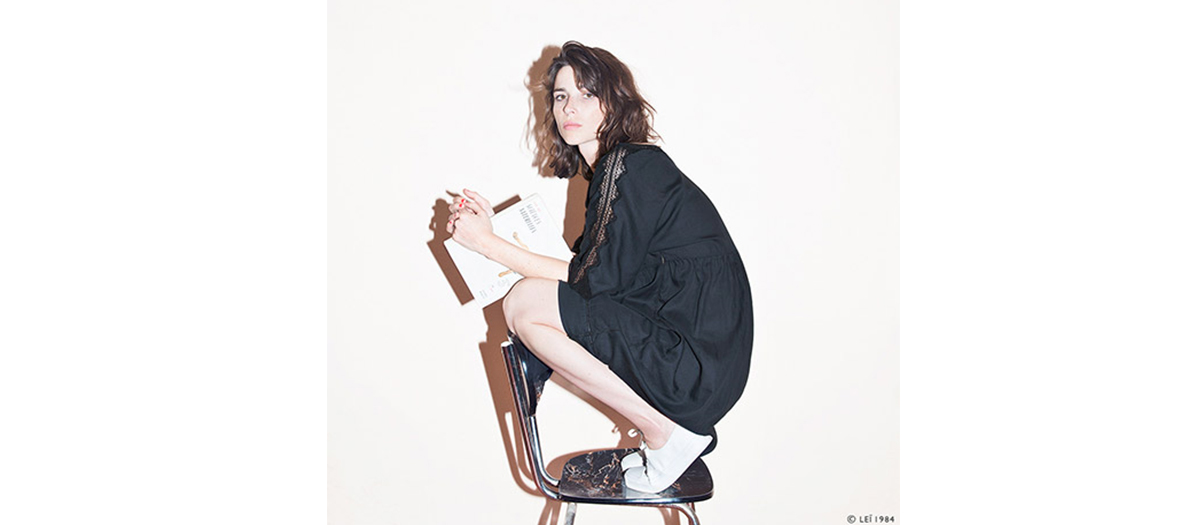 Crédit photo : © Lei 1984
I go to a lot of tag sales, I rummage through my grandmother's closets : it gives me lots of inspirations ! I like working with old household linens, old embroideries, laces that inspire me and that I modernize to create urban chic pieces.
The Germaine dress is a very good example… it's the reinterpretation of a nightshirt worn by my great-grandmother, whose name was Germaine.
Germaine dress 182.50 €
how did you choose the name of the brand?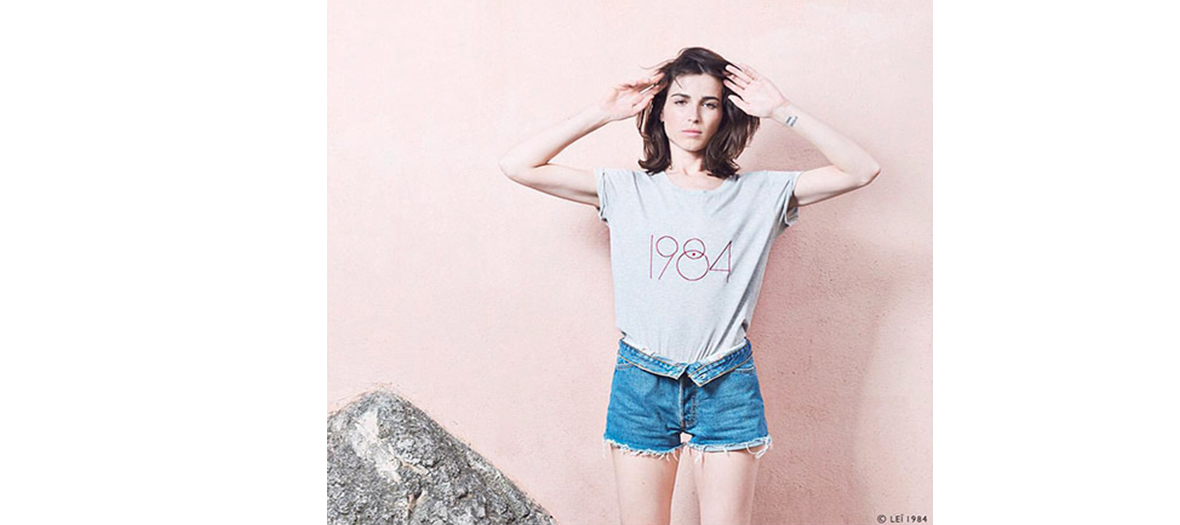 Crédit photo : © Lei 1984
Lei 1984 : my nickname and my birth date.
a day in the life of a business woman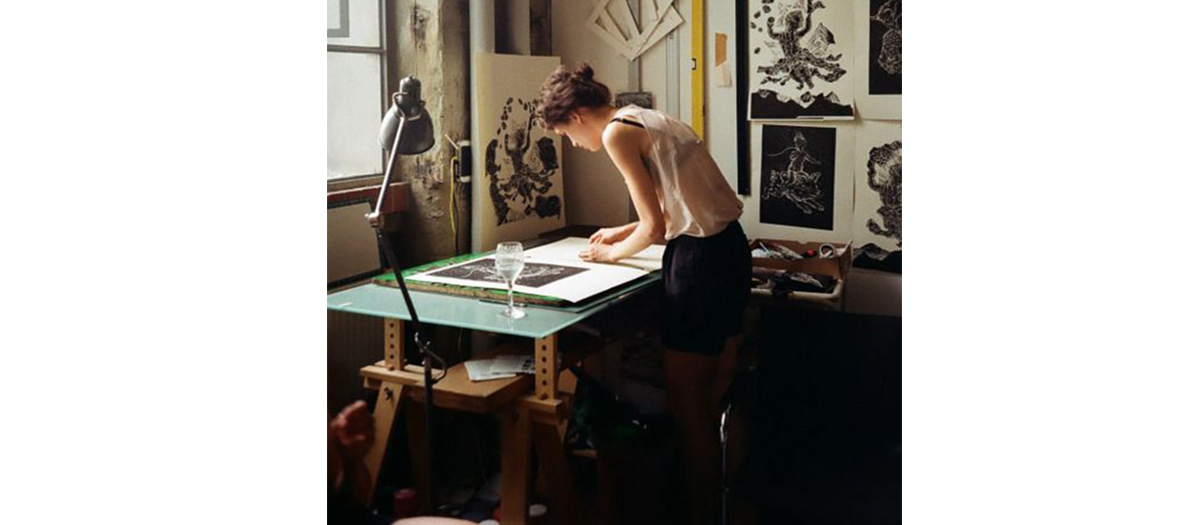 Crédit photo : © Laetitia Guerini
Ready, set, go! A good dose of instinct, feeling, research, travels, encounters, sourcing, a little bit of accounting, some commercial notions…
Actually, being an entrepreneur means knowing how to do a little bit of everything ... Multi-faceted and dynamic. In the morning, when I am in Aix, I check emails as well as postal deliveries—priorities of the day go to the person in charge of social networks and communication— I usually prepare a small Instagram post. During creation periods, I research colours, materials, I browse, create technical files…
When it's collections season, at the beginning of the week, I receive prototypes to be controlled, validated, but in fact, each day is different
how to separate business and pleasure?
A vast question... Hard to answer…
Managing to save time for one's self is very important. For a little breather, some yoga: this seems quite run of the mill, but in fact it does one a lot of good…Vinyasa (dynamic) and Hatha (yin), 2-3 times per week…
the outfit you will be wearing all summer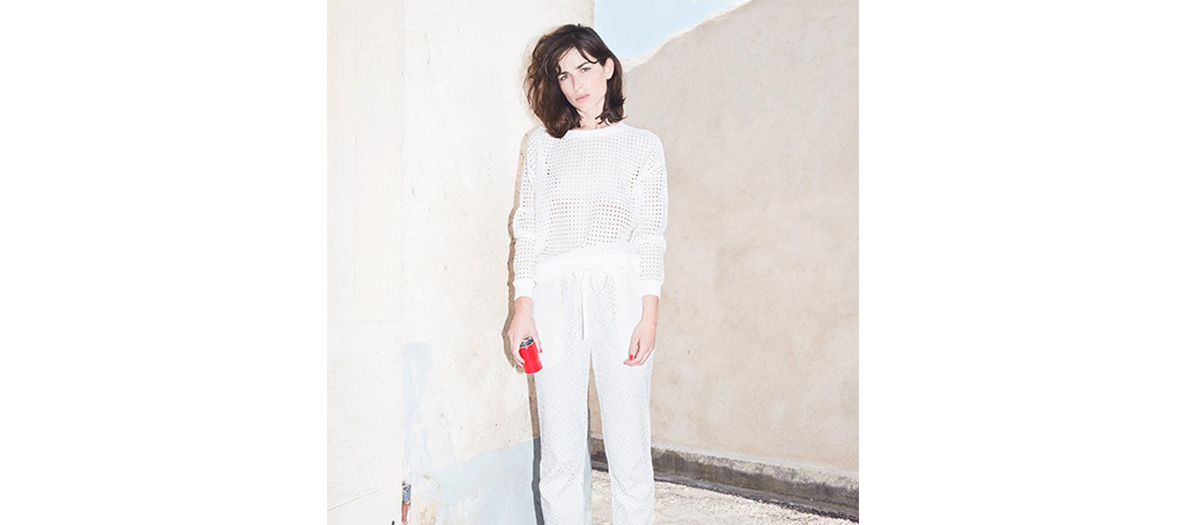 Crédit photo : © Lei 1984
A pair of Madeleine gingham pants with a Simone or Liza lace sweatshirt from my collection. The only thing we need is sun !
Sweat Dentelle Simone, 107.50€
Sweat Dentelle Liza, 107.50€
Pant Vichy Madeleine, 89€
never without ...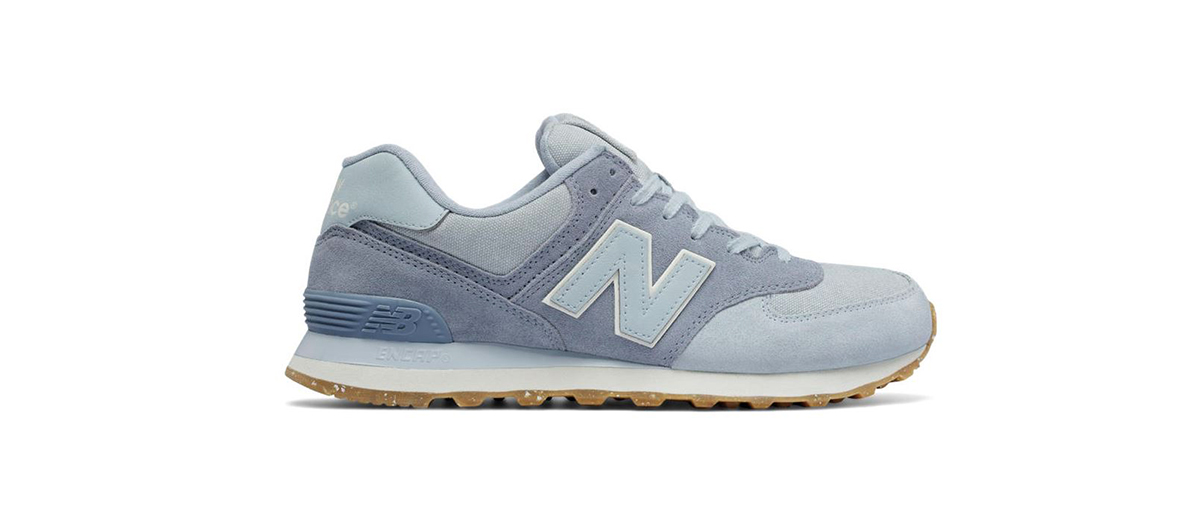 Crédit photo : © New Balance
I am totally hooked on my Robert Clergerie raphia trainers, my ventilator Reeboks or my New Balance WF574 !
Derby in raphia, Robert Clergerie, 290€.
Sneakers ventilator, Reebok, 90€.
Sneakers WF574, New Balance, 90€.
how does one really enjoy paris ?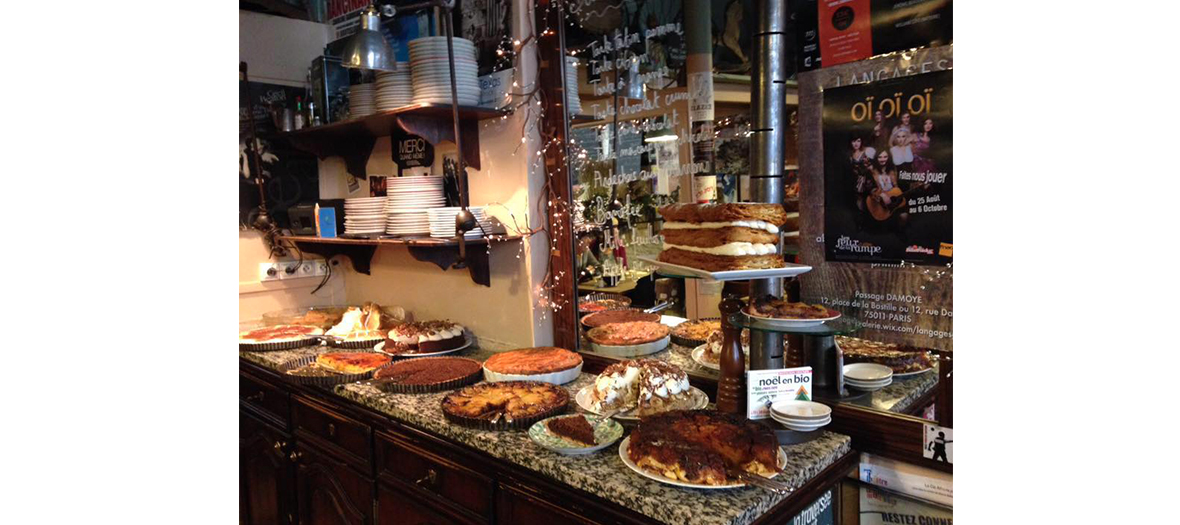 Crédit photo : © Le Loir dans la théière
By hanging out with friends ! Paris is filled with surprises, and it's important to be able to enjoy these !
When I come, I really try to enjoy myself… Going to art shows, good restaurants with buddies, such as for pizza at Grazie, an Italian restaurant on boulevard Beaumarchais, or a brunch at le Loir dans la Théière, a tea salon in the Marais.
when in Aix, a Parisian gal should...
Have Lunch in the sun, place des Cardeurs
Enjoy a Provencal marketon Saturday morning.
Have a stroll around Sainte Victoire.
Visit the Art Caumont center.
Go to the Grand Théâtre of Provence to watch the latest Preljocaj.