For Chagall, painting is as vital as eating. The Russian artist who lived through two world wars was strongly affected by these events. The magnificent exhibition that is dedicated to his work at the Musée de Luxembourg regroups the paintings made after the declaration of the first war in Russia until his return to France in 1949.
The hundred canvases on display oscillate between the dark colors linked to the horrors of war, from the fear of Nazism, to the suffering during his forced exile in the USA and the bright luminous hues expressing hope, dream and a newly found serenity.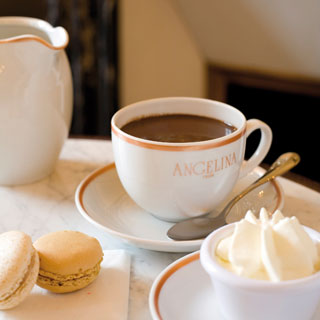 We also like: finishing the visit with a hot chocolate and a big cake at the Angélina tea salon, at the heart of the museum, with our feet in the garden. All the info on the tea salon.
Chagall, entre guerre et paix
Until 21 July 2013 every day from 10am to 7:30pm
Late nights on Thursday and Friday until 10pm
Full rate 11€
Also discover the impressionists in a controversial exhibition at the Musée Maillol.