Your are nostalgic of beautiful love letters passed under cover during class? You never goover Liaisons dangereuses and letter literature?
Dry your tears, generation Y has nothing to envy in terms of the great romantics of l'history. After a big success on Instagram with her account Amours solitaires, Morgane Ortin, does it again by listing the most beautiful love text messages in an eponymous novel. Here are the  l5 golden rules to master them perfectly.
Take the lead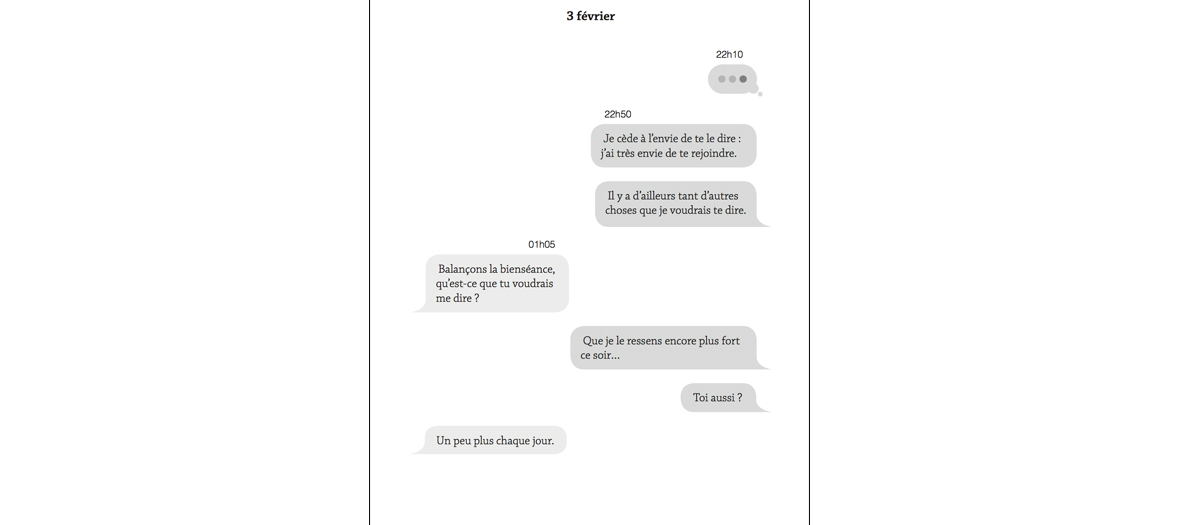 You are quite aware: prudence is the mother of safety, but no pain, no gain. So if you fell completely head over heels for the blue eyes of the guy at the party last night or that you melt on tinder flirt, nothing is better to impress him than to take the lead. For that work on your style, add  touch of humour and launch out. Worse comes to worse, you won't receive an answer, at best, you did not let the man of your life zip by!
Dare sex text messages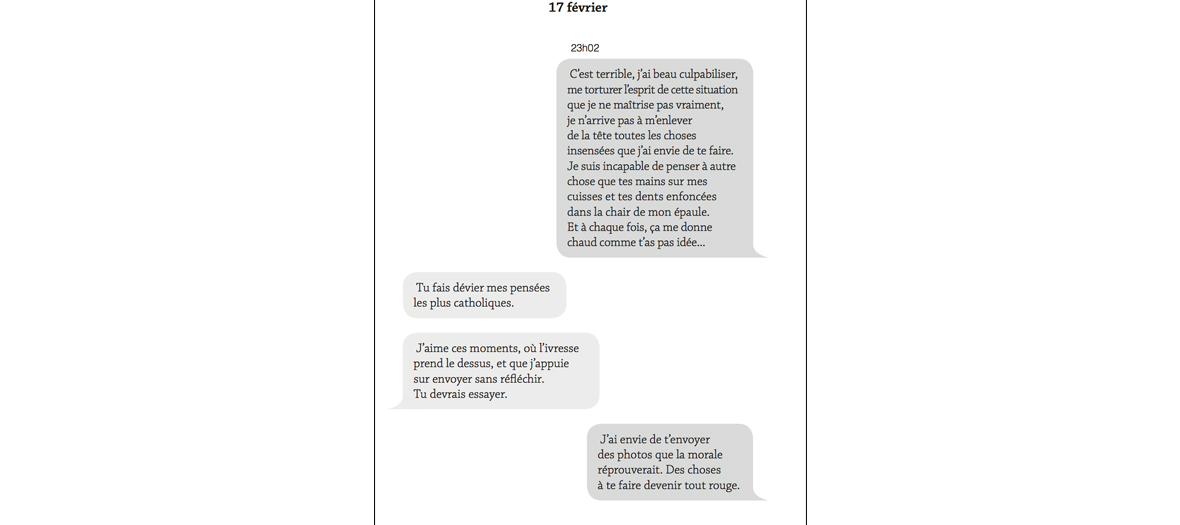 Who said "sextos" were vulgar? Because it's possible to talk about sex with poetry and humour, your phone can become a weapon of massive seduction. The golden rule? Not saying too much. In one word: suggestion.
Laugh!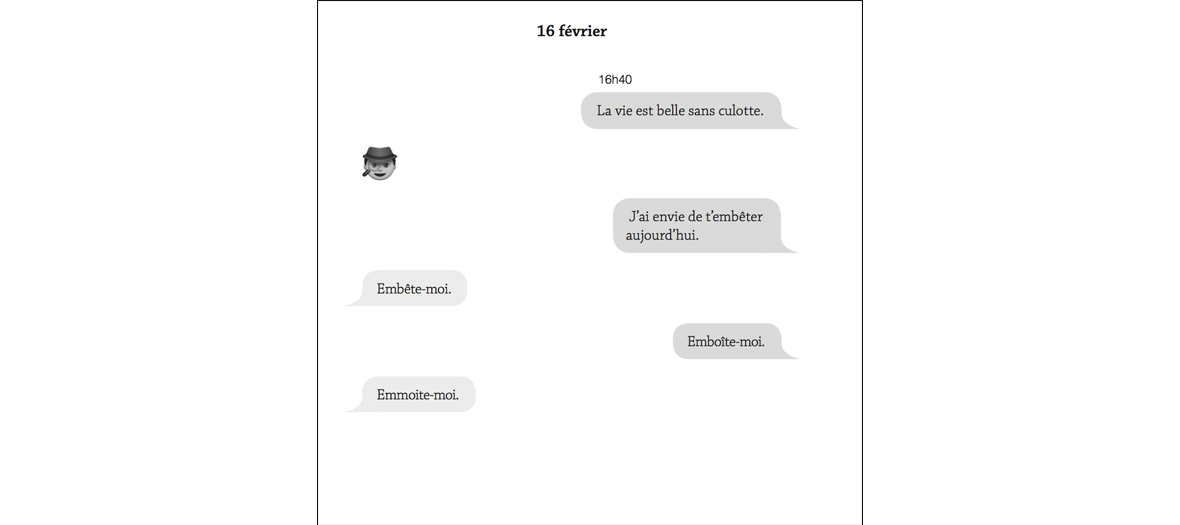 What could be more charming than humour mixed with love? Because the sweetest love notes are often second degree, don't hesitate to titillate, play, laugh and joke around in your love exchanges. If the gent's answers are up to par, you will be hooked!
Become poetic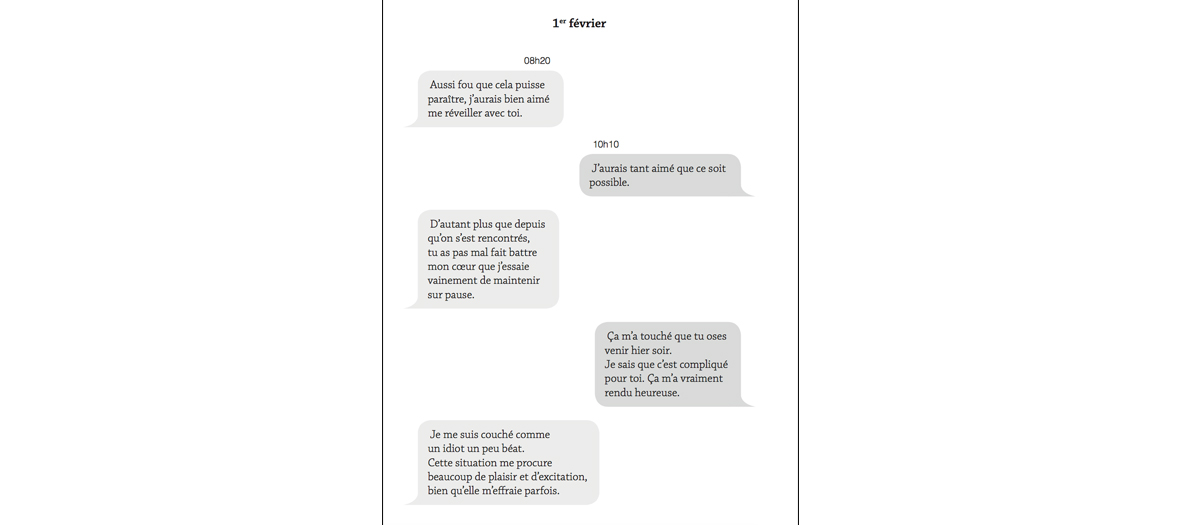 Don't be afraid of kitsch and romantic, the are sometimes required to declare your flame ! To be cute without being heavy, avoid clichés, work on your style, avoid spelling mistakes and let your heart speak to describe the alchemy linking the two of you.
Don't hesitate to send "brain" texts
You are a big literature buff? Music is your passion ? Art ? The good news, your date also (or at least he's pretending)! To speak of something else than your liquid evenings, what could be better than sharing on the subjects you master right down to your fingertips?
Draw your inspiration from leading artists who superbly spoke of love and don't hesitate to name drop to impress your prey!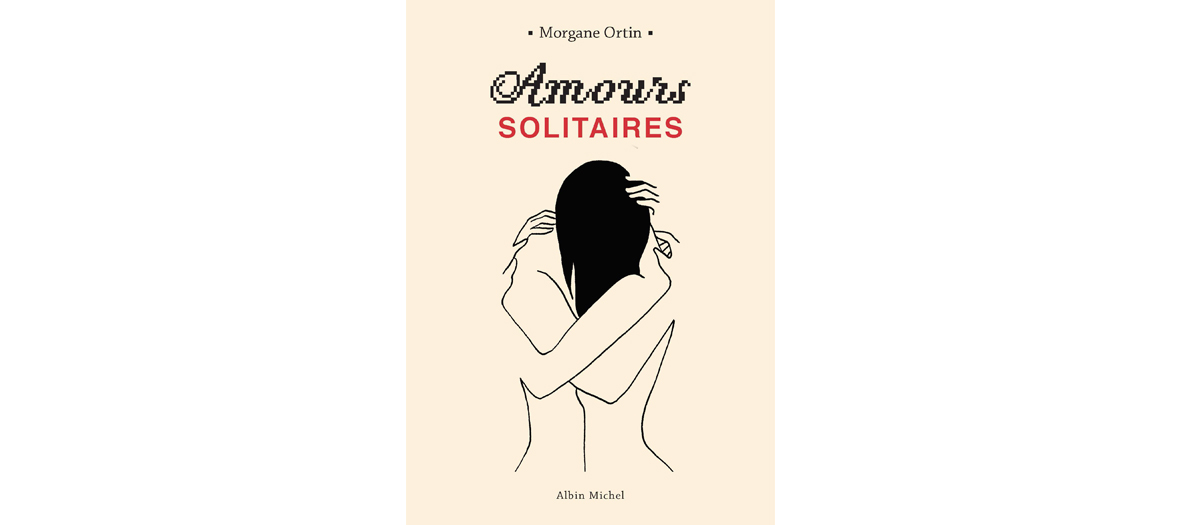 Amours solitaires by Morgane Ortin, Albin Michel,  €14