It's our gallery with my 2 partners Olivier Belot and Mélanie Meffrer Rondeau.
We all come from the family of Yvon Lambert and following the announcement of his closing, it was a kind of a wild wager to move out of the Marais to come settle here, at Les Puces, inside this exceptional industrial space under a skylight, which we immediately fell in love with.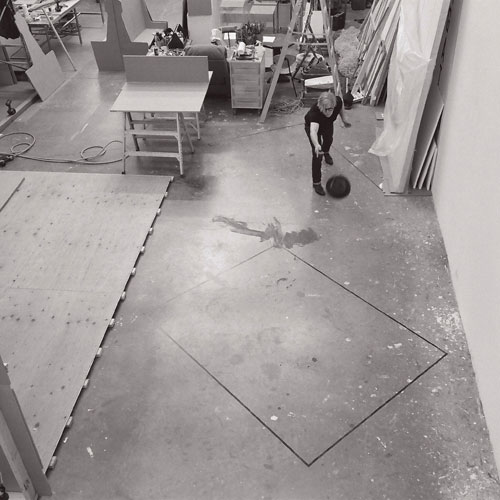 We essentially conceived it as a place of experimentation for our artists; incredible personalities, such as Douglas Gordon, Jonathan Monk, Evariste Richer, Robert Barry, Joan Jonas…
We felt like a venue where our artists would feel at ease, but sufficiently over the top in order to challenge them: spark the creation of oniric projects, to attract inside track connoisseurs to the Puces and enable the public at large to discover contemporary art.
Until Then is the perspective of a promise: a following and an eternal replenishment for our artists, an accompaniment for our collectors and a renewal for this unique place.