Don't be fooled by appearances… This autumn Burgundy , with carrots and mushrooms, is no longer vegan . The trick that changes everything? The jackfruit to replace meat.

A vegetable and foodporn recipe signed by Marie Laforêt , the vegan queen of Instagram. To consume without moderation !

For 4 people.

PREPARATION :
Rinse and drain the

jackfruit

. Remove large seeds and very hard parts.





Peel the

shallots

, separate the

buds

.





Peel the

garlic

, remove the germ and pass the cloves through a garlic press.





Peel the

potatoes

, rinse them and place them in a bowl filled with water.



Peel the

carrots

and cut them at an angle or lengthwise according to your preference.





In a medium-sized casserole dish with a lid (enameled cast iron or with a thick bottom), heat the oil over medium heat, place the

shallots in it

, add the

smoked paprika

, the

mushrooms,

cleaned and cut into medium-sized pieces.





Add the jackfruit, potatoes, carrots and mix. When the mixture begins to color, add the garlic.





Mix. Sprinkle the

flour

in the

casserole dish

and mix again.





Mix the

half-cube of broth

with the

soy sauce

and hot water. Pour the resulting broth into the casserole dish and mix well.





Pour in the

wine

, add the

bouquet garni

and reduce heat to low. Season with salt and pepper to taste. Cover. Cook for 1 to 2 hours, the vegetables should be tender but hold together, the

jackfruit

should be tender and tasty. Adjust the seasoning if necessary.





Monitor the cooking from time to time to check that it does not stick to the bottom of the casserole dish. Remove the

bouquet garni

, serve in soup plates, with a few

sprigs of parsley

.
The trick: this recipe must really simmer for a long time over low heat to develop all its flavors. It can be prepared the day before and be reheated on the day.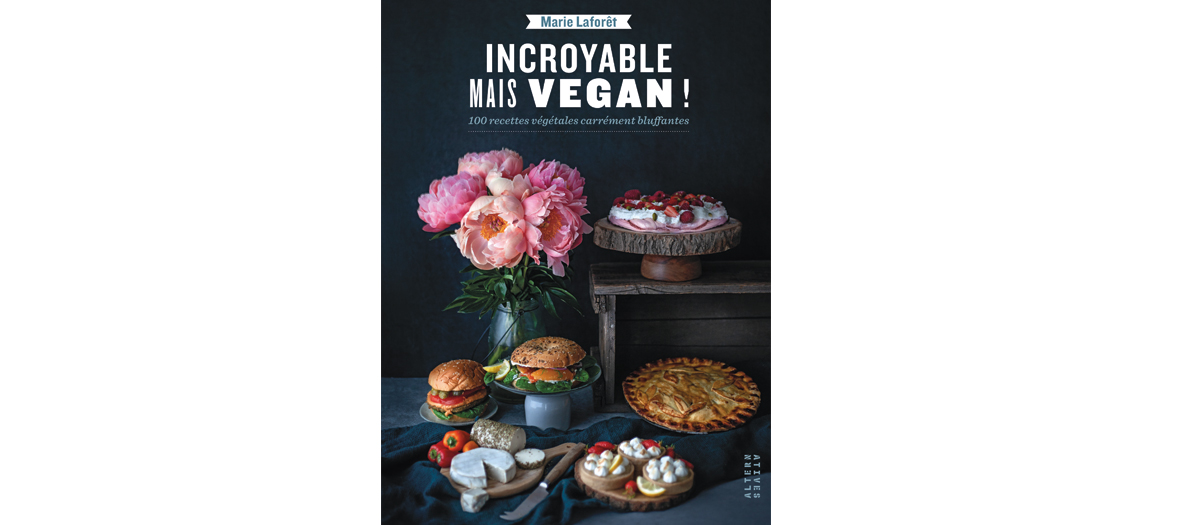 © Marie Laforêt

Incredible but vegan! , Marie Laforêt, Éditions Alternatives, € 24.90.
Also discover the recipe for the veggie butternut pie .