"I am wild about pumpkin baked in the oven with a little olive oil and herbs, to go with meat, most often pork or beef. I cooked it so much this way that I asked myself if meat was indispensable. Maybe I could serve it alone, as a starter for example. But I discovered it always needed a little extra something. This recipe is the result of several attempts. In the end, the baked pumpkin finished in this quiche", explains Mimi Thorisson.
6 persons
1. Preheat the oven to 200 °C (th. 6-7).
2. Cut the pumpkin in half and remove the seeds. Cut up the flesh in 15 cm quarters. Place sulfurized paper at the bottom of a backing dish and position the pumpkin chunks on top. Pour the olive oil on top, sprinkle with rosemary, salt and pepper. Roast the chunks for about environ 30 min, turning them over once—until they are golden and tender.
3. Meanwhile, in a big frying pan, heat up 2 tablespoons of olive oil on an average flame and cook the bacon for about 3 min. Lower the flame, add the onion, salt and pepper. Cook for about 18 min, stirring from time to time, until the onion is tender and slightly brownish.
4. Throw out the skin of the pumpkin and mash the flesh, with a robot or a fork. Allow to cool down in a bowl.
5. Incorporate the yolks, the cream and nutmeg. Salt and pepper. Add the onion-bacon mix while eliminating the olive oil.
6. Beat the egg whites into snow peaks.Then incorporate them into the pumpkin mix.
7. On a slightly floured surface, flatten out the dough until it's 3 mm thick. Spread the pâte feuilletée in a 25 cm diameter tart mould, remove the dough that overlaps on the side and spike the bottom with a fork.
8. Spread the pumpkin mix on the bottom of the tart. Bake for 35 min, until the dough is crispy and the garnishing well cooked. Allow to cool down for 5 min before serving.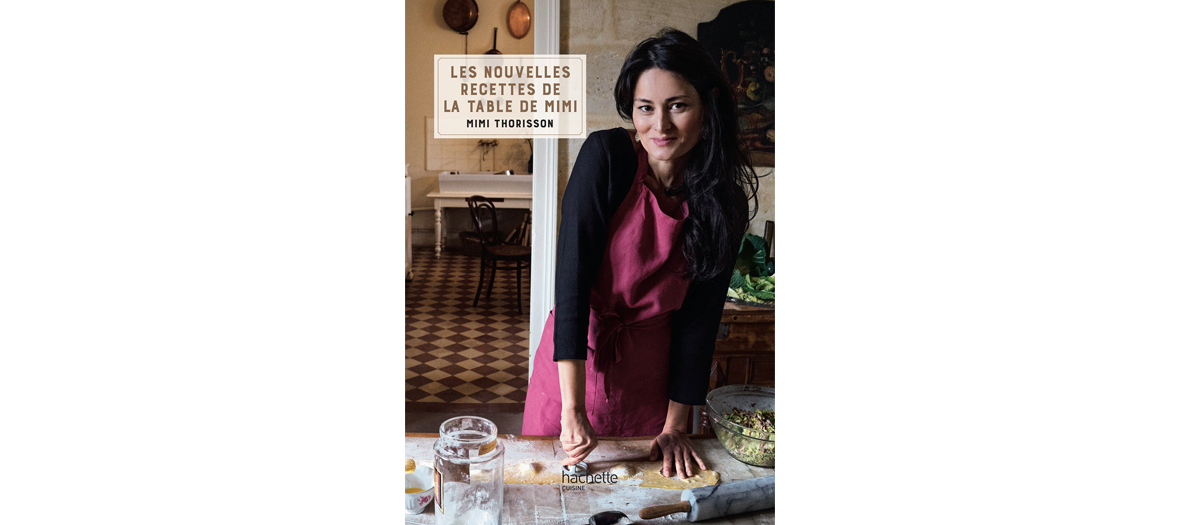 « Excerpted the cook book: Les nouvelles recettes de la table de Mimi by Mimi Thorisson, published by Hachette Cuisine. Photographs: Oddur Thorisson. »
Also discover the quiche with goat cheese and black olives and the pumpkin pie recipe.