Too cold to get up ? Don't feel guilty and stay in bed nestled against your pillows while keeping your head high… Our prescription for a stylish lazy bones attitude.
Have a burger delivered - good deed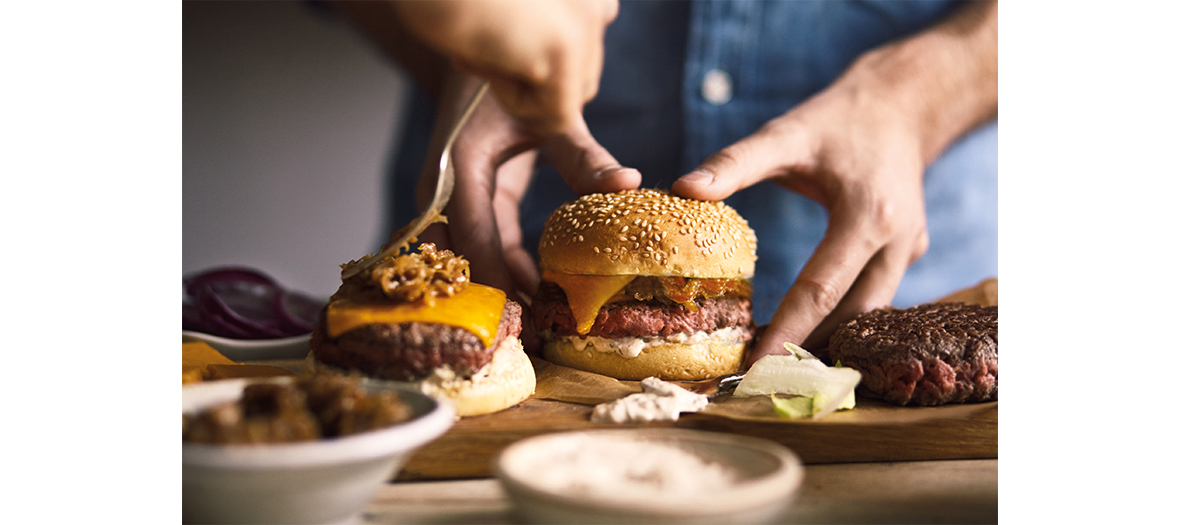 The good alibi. Giving in to a totally foodporn temptation, on Sunday, at the bottom of your bed while others are already at their yoga class, will surely make you feel guilty. On the other hand, inhaling a good dose of junk-food is more in the good action category and will allow you to offer a warm meal to deprived persons: your conscience will be satisfied. At Frichti an order with an extra 1€ = a meal offered to the "restos du coeur" organisation. So for once, we are not going to hold back !

The potential thrill : better than a simple burger, it's the best burger ever delivered ! Normal, the runner does not bring a lukewarm sandwich but a "ready to cook" kit with 2 burgers. On the menu, top notch products : great hamburger meat, baker buns, a fab secret sauce and glazed onions. In 5 minutes, you are all set ! As a side, go for a potatoes with tarragon mayo sauce and a crazy cookie : culinary orgasm guaranteed.

Kit of 2 burgers ready to cook €16.90 + €1 for the Restos du Coeur available on www.frichti.com
Giving in to "arm knitting" in front of a series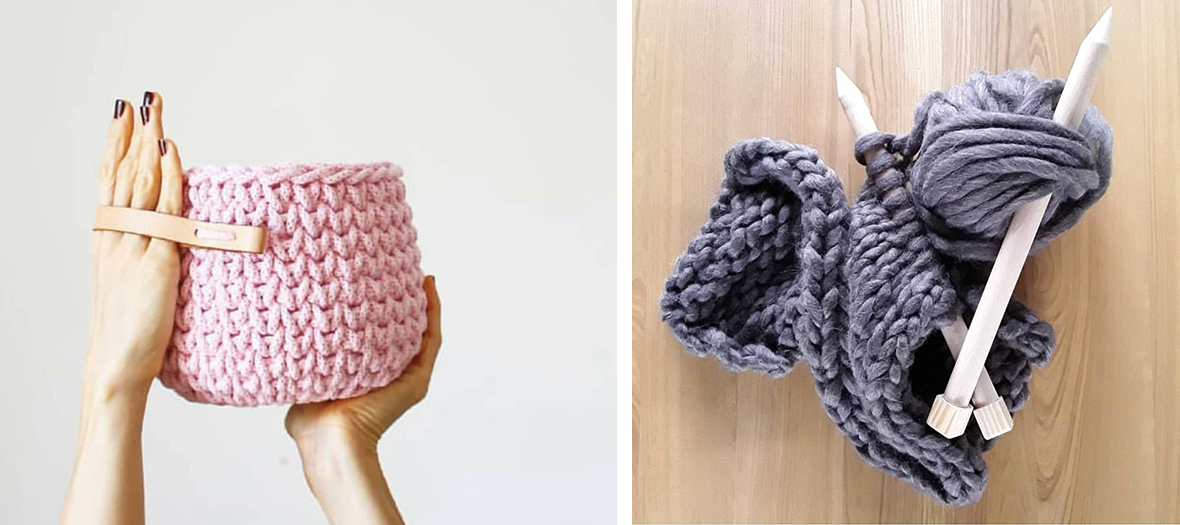 The good alibi : inspired by hygge coolness, this technique consists in knitting with a XXL ball or yarn, without needles, only your arms. Needless to say this really warms you up. In addition to is courses given in its boutique-workshop always full, Seize has come out with a DIY kit for beginners, that includes a yarn ball of 500 g and instructions for 15 terrific that can be created from your bed. You are off and knitting !

The potential thrill : leave your apprehensions aside, the tutorials are very well done. Knit, moss stitch, crochet, it's super easy. While following a 30 minute episode, your snood or your bonnet with pompon is finished. In addition with the infinitely cozy contact with the wool, this activity really empties your head. Once you are launched, you can create your plaid (2 kg of wool) of your bedspread (6 kg), easy !
Arm Knitting Kit, Atelier Seize, Editions Hachette Loisirs, €29.95.
More info on Seize Paris.
Laughing and crying in front of a novel worthy of Boris Vian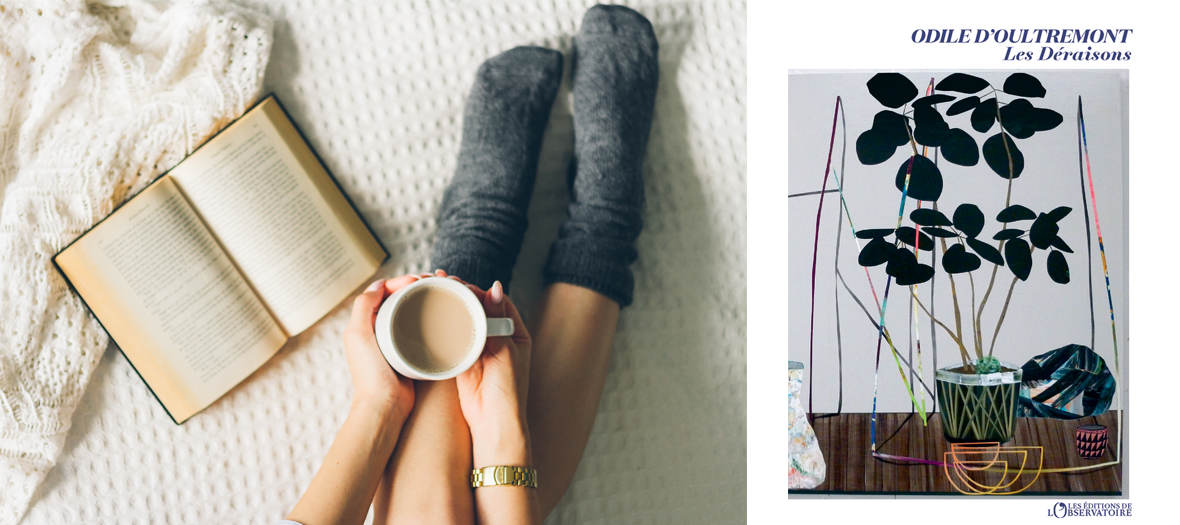 The good alibi : a novel halfway between Autumn in New-York and Froth of Days, it can't get much better ? A far cry from the corny books you don't want to carry around with you , Les déraisons pays homage to the French language thanks to clever penmanship and intelligent reflections. Like her husband Stéphane de Groodt, the lovely Odile d'Oultremont likes to play with words—delicately. A good inspiration to shine at dinner parties.

The potential thrill : Prepare yourself to entering in a bubble once you get your hands on this book. Be warned, you will not be able to put it down! The wild love story of Adrien and Louise will make you melt. To brighten the ordinary, Louise evolves in an enchanting chaos that sparkles like bubbles of champagne. The name of her cat ? The-cat. Her morning ritual? Colouring her teeth with a different colour every day. The day she falls ill, Adrien is ignored. Since nobody at the office notices him, he decides to spend his days near his wife, always happy, without informing his managers. Odile d'Oultremont will stun you all along this page turner. Between comedy and romantic drama, you will zip through the pages of this wonderful book, inside your bed, in no time. A delight.

Les déraisons by Odile d'Oultremont, Éditions de l'Observatoire, 18 €