Forget the much too short pants, the over-tight jacket or the suit cut that shows a little flab … It's all under control !
Made-to-measure, it's the small luxury that all the stylish Parisians. can look forward to. Tired of wearing the same costume just like all those of all the other "Inside track Paris". For perfect bliss, rush to Atelier NA, the leader of tailored French style, spotted in all the districts.
Marching orders? Allow your creativity to speak out, wait a few weeks… And Bingo ! Here is THE suit of your dreams.
Recently named Nouveaux Ateliers, this men's boutique features suits, coats and shirts, with one single marching order: made-to-measure.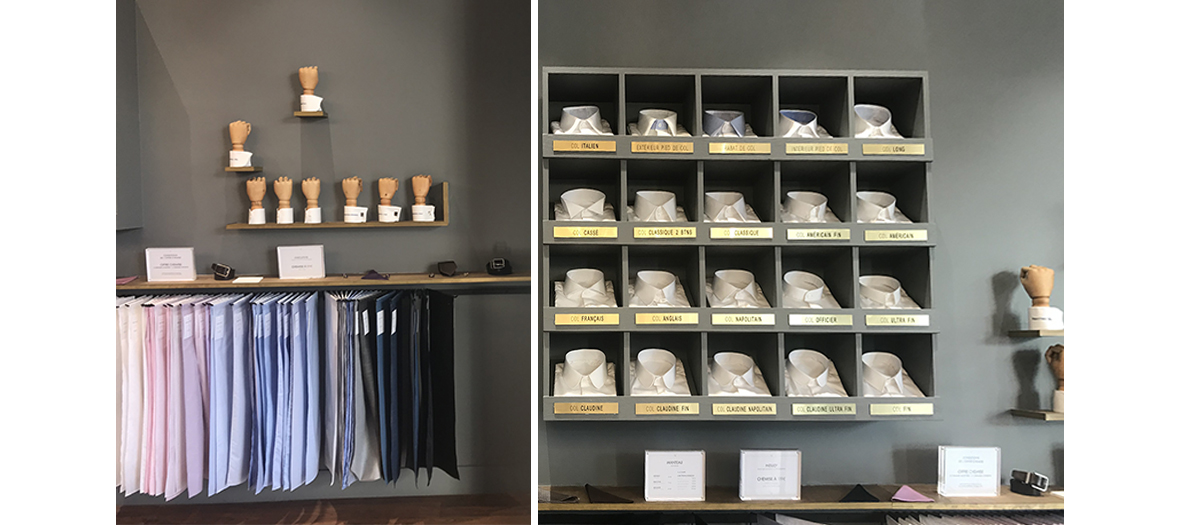 It's out of the question to hear or complain: oversize detail, small pocket, non-existent buttons... Here, everyone produces their product.
Super accessible dreams with a wide array of choice: 16 different collar possibilities, 1,500 to 2,000 fabrics offered, dozens of button choices. Here you have everything to satisfy the most difficult guys !
Minimalists will adore the famous French collar or the PeterPan without pocket in immaculate white cotton as well as in cornflower blue. The neo-classics will surely go for a tapered cut with the possibility of wearing cufflinks.
Dandies are already wild about the Neapolitan style and embroideries with a wide array of choices at every price starting at  €49.
The added plus of these suits with Parisian know-how ? Technology ! With a patented super innovative 3D machine, capable of detecting 200 measuring points in less than second (hence, very quickly), and enables to modelize the client's body: neck, forearm, wrist, biceps, it's almost all there. The work is continued by hand for even more precisions (how to wear it, the "fit", comfort and desired lengths).
Each personalization option is included in the rate (€395), the one and only variable is the quality of the fabric. So quickly run to order your future darling sui !
By appointment. Check out the list of boutiques online.

Also discover Le comptoir de  l'homme: HQ of all the handsome Parisians and Nus, The boutique for men with a bang