More than 863 000 followers, a super influent blog since 2007: we all know Betty Autier and her very unusual style. Quite naturally, she became the ambassador of the La Parisienne, an exhibition by Sofitel. It is a photo retrospective of iconic Parisiennes as well as lovely unknowns, from the archives of French magazine Paris Match.
La Parisienne, the exhibition you need to see
This exhibition is quite unique because one finds lots of "real" Parisiennes from the well-stocked Paris Match archives, but also amazing more contemporary photos that we selected with a jury and the Wipplay photo collective.
Obviously there are many icons such as Catherine Deneuve, Brigitte Bardot, looking fabulous in front of the Eiffel Tower, Françoise Sagan posing with her typewriter. The Parisienne such as foreigners imagine us to be…
However the exhibition is also punctuated with many photos of strangers, young girls riding a Vélib', coquette Parisian little old ladies.
There is this girl with a very street punk style that is obviously not the fantasized Parisienne but that we have all run into at Bastille. I find this very funny and straight to the point.
"La Parisienne by Sofitel" exhibition, starting the 7th of June at Sofitel Arc de Triomphe. Free entrance.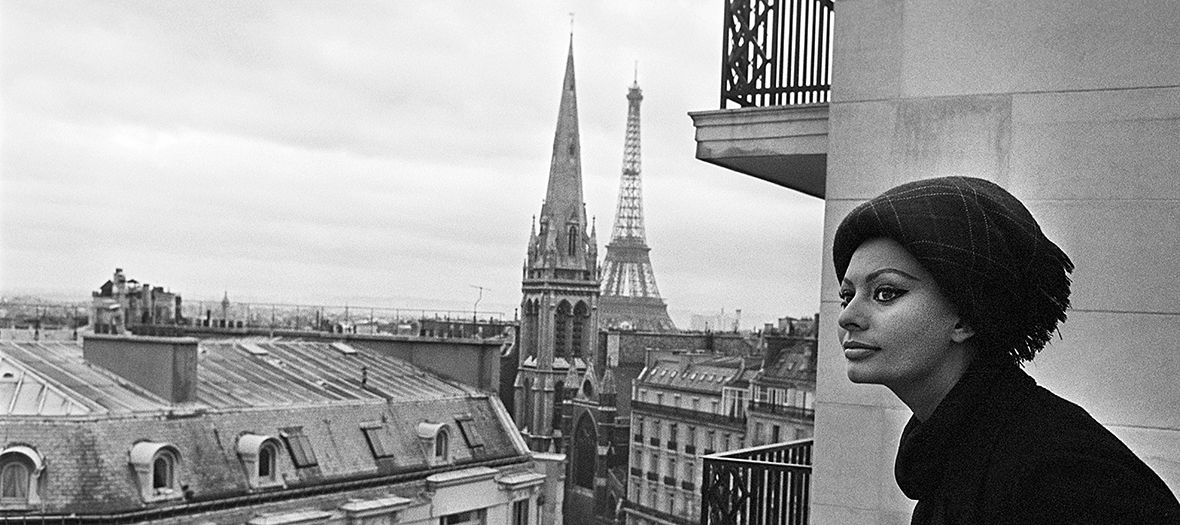 Picture credit : © La Parisienne exhibition, Sofitel
Who is the real Parisienne?
I think we all have that extra nonchalant way of being, a certain allure. I say "we" even if I'm not the cliché of the Parisienne...
We can show a little bit of tit, be slightly perky without ever being vulgar !
My favourite parisian gourmet sin
Eclairs and cream puffs ! Soooo Parisian...
I am totally fan of vanilla T'choux cream puffs with a chocolate sauce from the Bibliothèque Pâtissière of Yannick Alléno at Stay Faubourg. Mmmh...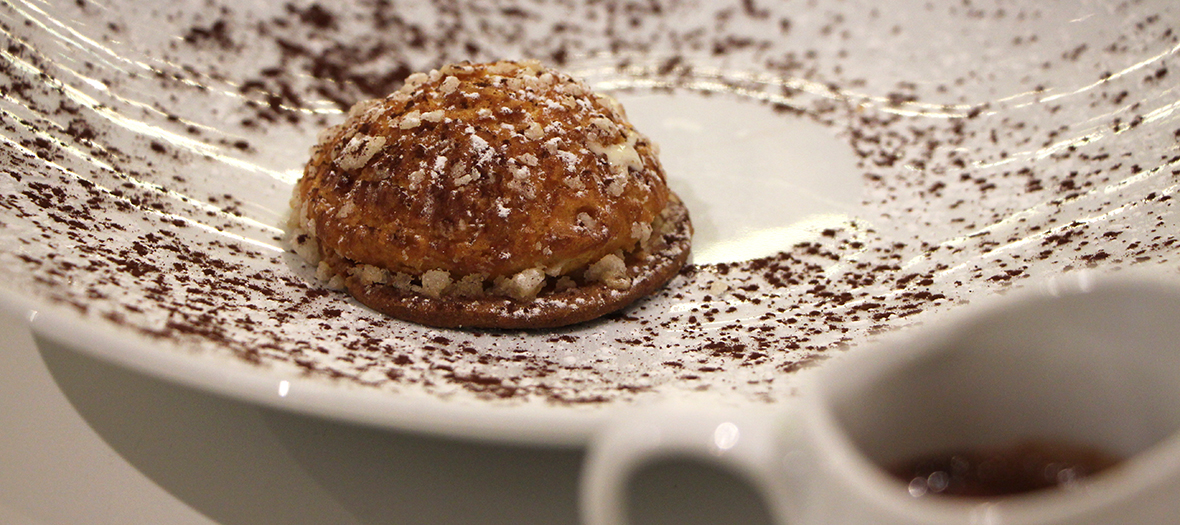 Picture credit: © Do it in Paris
A Spring delight
The "La Parisienne" cocktail at the Sofitel bar concocted with a vodka base + green lemon + cherry syrup + ginger beer. A killer. And of course, while you are there, check out the La Parisienne exhibition!
"La Parisienne by Sofitel" exhibition, starting the 7th of June at Sofitel Arc de Triomphe. Free entrance.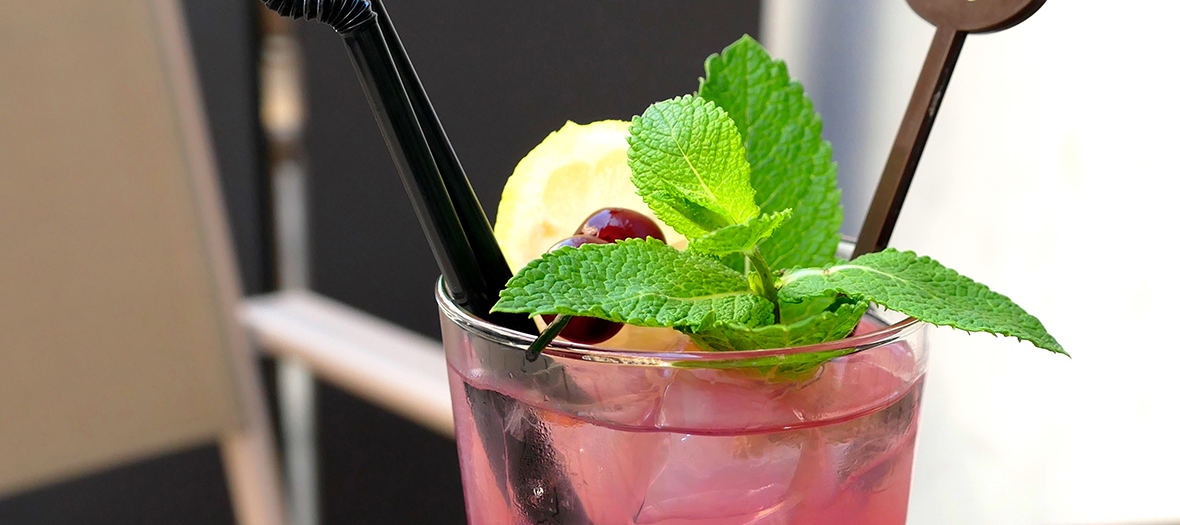 Picture credit: © Do it in Paris
An accessory I always have on me
Henriette H panties—I have a whole bunch. It's the accessory that transports you to Paris on the spot : a very delicate white pair of panties, embroidered just for you by hand in their Canal Saint-Martin workshop.
In my collection, I have "Jules", "Miss Poudlard" (as in Harry Potter, my passion). And the utmost of chic, a "Betty amoureuse" from the wonderful collection "les petites culottes d'une amoureuse".
I met Sarah, the designer of Henriette panties, at a dinner four years ago. We clicked immediately. Here is a pure Parisienne! She just opened her boutique of embroidered panties. It's a must-go!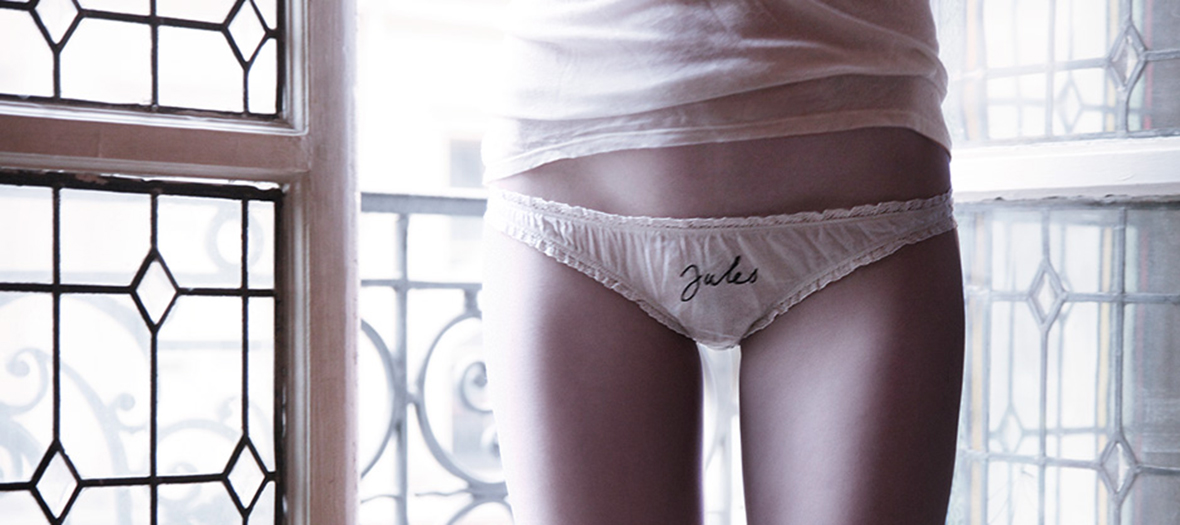 My new favourite app
Snapchat Obsession. It really is a breath of fresh air after the Instagram craze on which everything is too perfect, well thought out. It lacks spontaneity.
Snapchat: it's fun, no pressure, since it only lasts 24h. And furthermore, it's really personal.
The new trend to follow
The silver process camera to take photographs in the old-fashioned way. I just bought one on eBay for 30 euros. It's amazing. Even poorly taken photos look great. I adore it ! I go to Kodak or my local photography shop to have them printed. It's nice to wait a little bit before actually seeing them. It creates a real surprise.
Silver process prints offer amazing quality, a particular grain and extra soul. And it's quite obvious when one sees the Paris Match archive photos on the walls of the La Parisienne exhibition by Sofitel.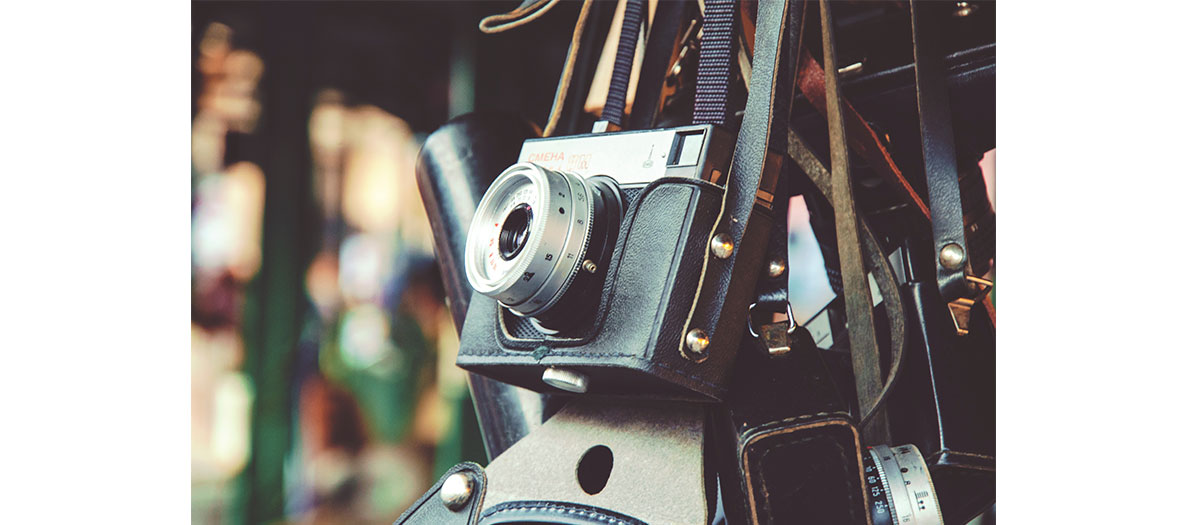 Picture credit: © Sylwia Bartyzel, Unspalsh, CC.
My darling cantinas
Solo in the evening: I order on TOK TOK TOK a sandwich with focaccia bread from Cosi, rue de Seine, along with a small salad that I eat while watching Harry Potter. Fab.
Sunday morning : Frenchie to Go with the gals. Ideal in hungover mode with muffins to chat about the night before.
To go for drinks, sitting on a terrace and enjoying good eats: Gros, passage des Petites Écuries.
My obsession of the moment
I love writing in notebook. I bought myself a real fountain pen. I am learning how to write again. A small step back in time....