The life of an Opéra de Paris dancer sparks fantasy, dreams and curiosity…
33-year-old dancer Juliette Gernez, the new talent of Garnier, slips into the characters of great classics with as much ease as she does for contemporary creations by Benjamin Millepied. Relentless, ambitious and eager to perform in different settings, she also starred in campaigns for Nuxe, Cartier, or Repetto.
Encounter inside the very select backstage of the legendary Opera Garnier.
First thing in the morning ?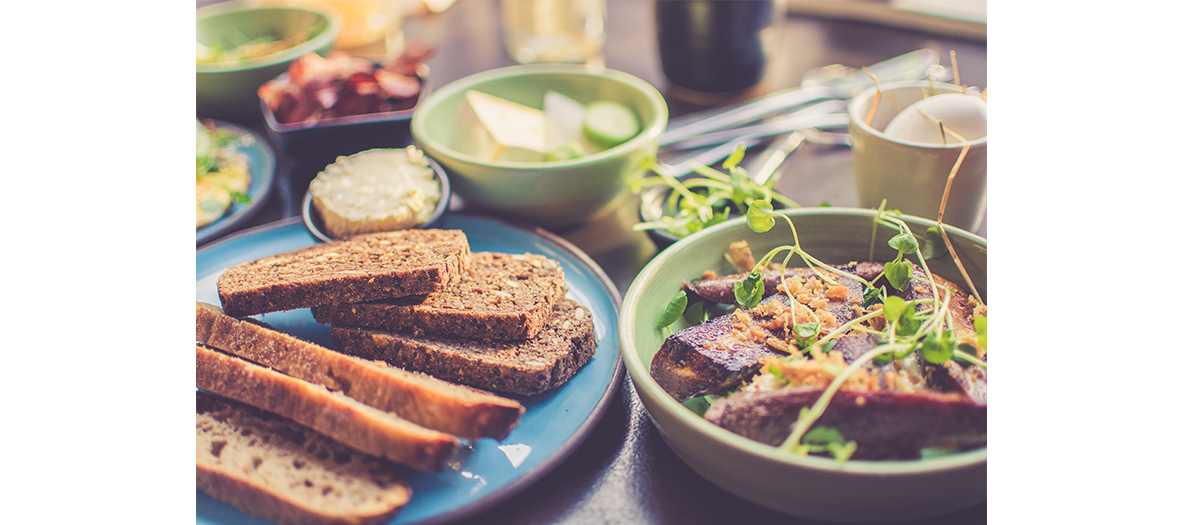 © Unsplash, CC
I generally get up around 8:30am. My breakfast is essential. I consider dance as a sport of high level and I need truly adapted nutrition. Orange juice, tea, whole wheat tartines.
At 9:40am, I take the metro or the bus to reach the Palais Garnier and I go to my dressing room that I share with 7 other dancers.
I slip on my tunic, a pair of tights, dancing shoes and warm-up clothes. I take time to make my chignon everyday, because I consider that being well coiffed is part of the dancing rigor.
Mornings we have a choice between two courses, one at 10am, the other at 11:30am. Every day begins systematically with this 1h30 class that enables us to warm up and workout.
We can also continue with a Pilates or yoga course…One does not necessarily imagine it, but it's mandatory to workout and have good muscle tone....
But in the end I really love food : I can get up during the middle of the night to eat bread with butter or Nutella!
What does a dancer's lunch break look like?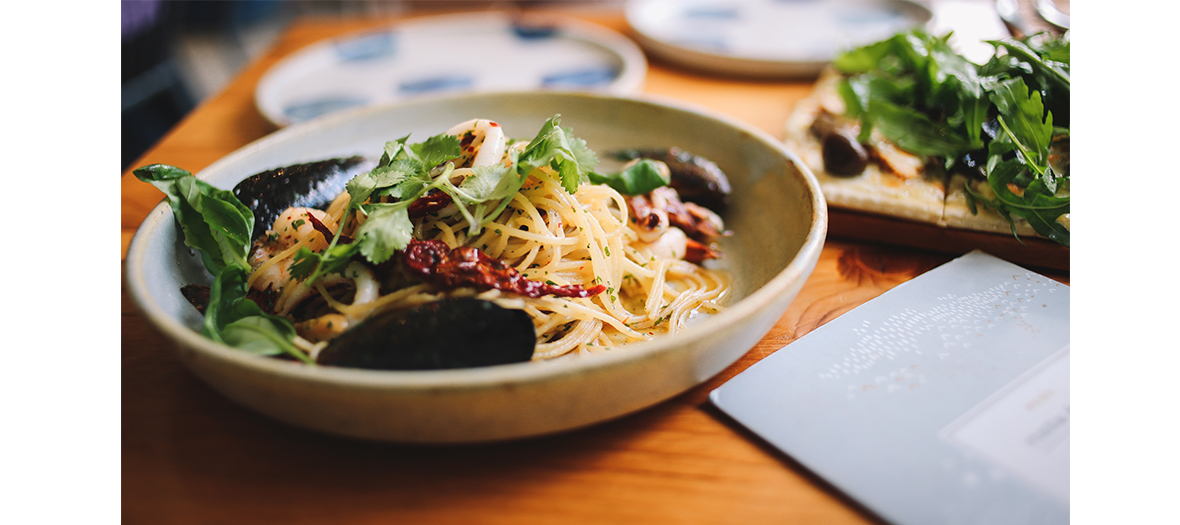 © Unsplash, CC
We have a short half an hour lunch break.
In general, I go down to the l'Opéra cafeteria, reserved for the staff, in my workout clothing, to which I add a big sweatshirt and a pair of heavy gaiters to keep my body warm.
You encounter looks that are sometimes totally unexpected, like a dancer wearing a tutu and trainers—it's quite funny.
I usually go for a pasta dish. Its slow sugar content enables me to get through the day. Then I go back to my dressing room, slip on a tutu or a chiffon rehearsal skirt and go up to the studio.
Inside the studios ...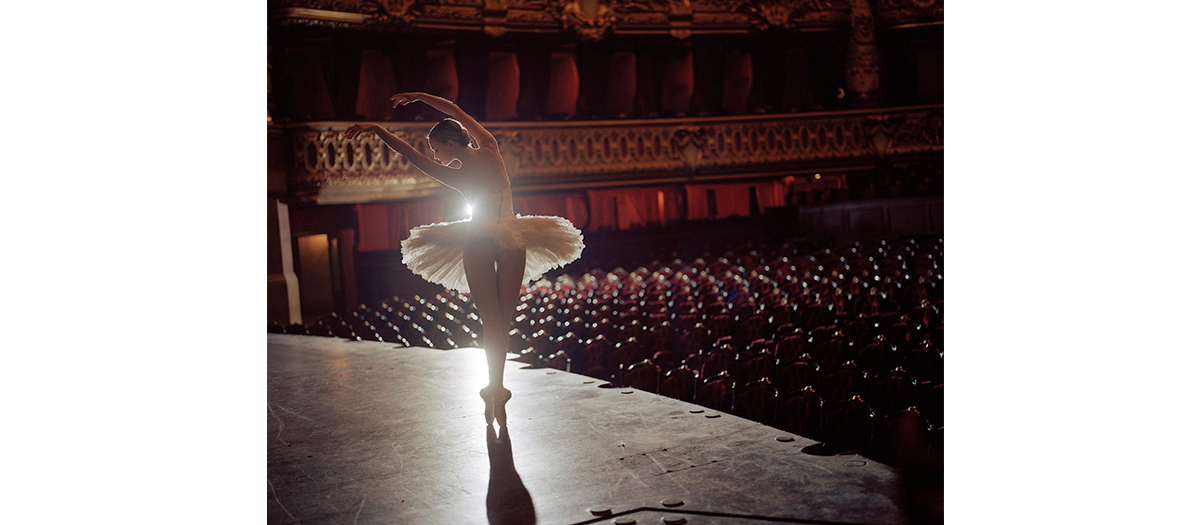 © Facebook Juliette Gernez
1.30pm! It's when rehearsals for the upcoming ballet really begin. They last 5 hours with a half-hour break in the middle, leaving us just enough time to change studios and into pointe shoes.
For the small anecdote: sometimes we wear several pairs as the day goes by, because they get used up very quickly. This is when we take the time to redo our toe plasters to avoid blisters … This is the only small ailment to avoid.
The day ends at 7pm when there is no performance in the evening. Every other month, rehearsals end earlier in order to prepare for the spectacle that takes place at 7:30pm.
A performance requires two hours of preparation: makeup, hair, getting dressed and warming up.
Your essential make-up routine ?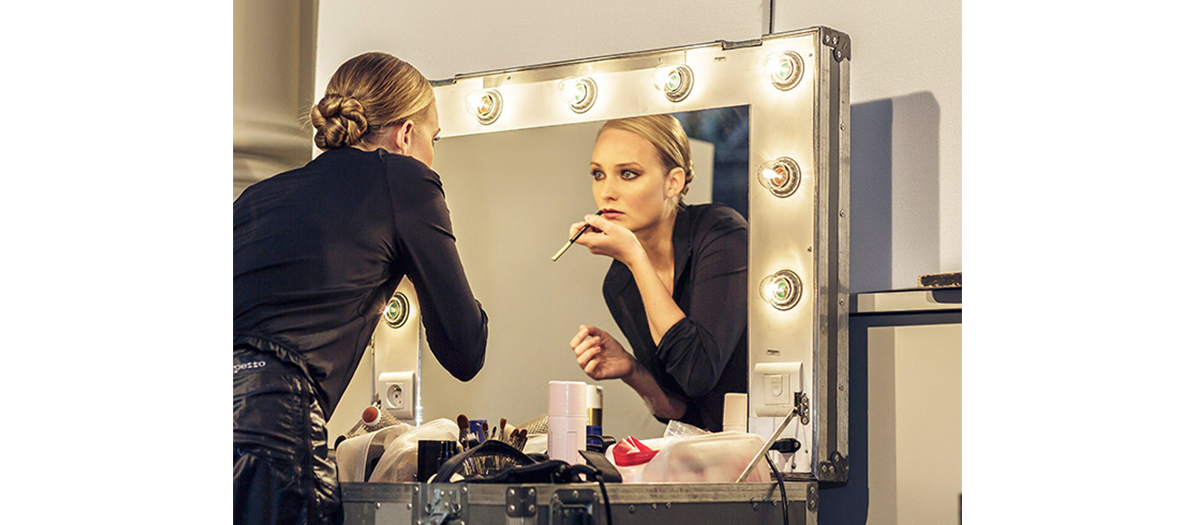 © Facebook Juliette Gernez
At the end of each representation, I take care to remove all my makeup with micellar water and systematically apply a Clarins or Clinique moisturizing cream.
Between dancing and acting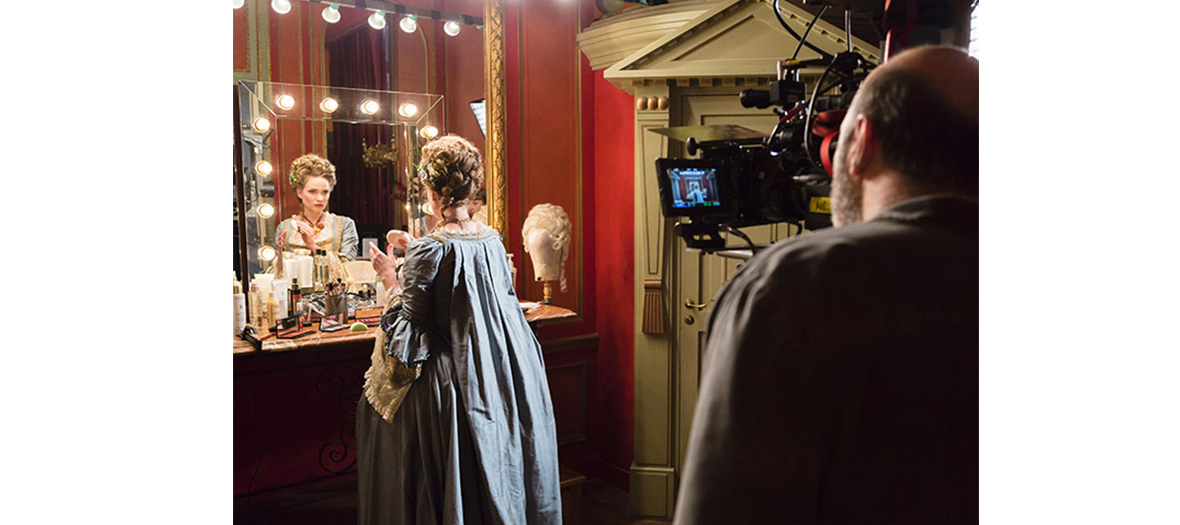 © Facebook Juliette Gernez
Aside from dancing, I have also have my career as a comedian. It's something that I have wanted to do since forever and it's a good way of preparing a reconversion…
I grew up with a comedian father who took me on many sets when I was a little girl. I watched him from backstage hoping to one day be able to go on stage myself.
My commitment to dance did not leave me much time, but I always took great pleasure in taking acting classes during my free time.
Since the last few years, I have participated in many artistic projects related to advertising and the cinema, such as a documentary by JR with Woodkid : "Les Bosquets"… We danced all night long in the Paris suburbs wearing Garnier academic costumes. It was incredible!
I also participate in all the Repetto ready-to-wear campaigns, I collaborated with Cédric Klapish in a film for Weston and more recently in a campaign for Cartier.
I have an ongoing project with Nicolas Bary. It's still a secret but I'm keeping my fingers crossed !
Ballet, a little girl's dream ?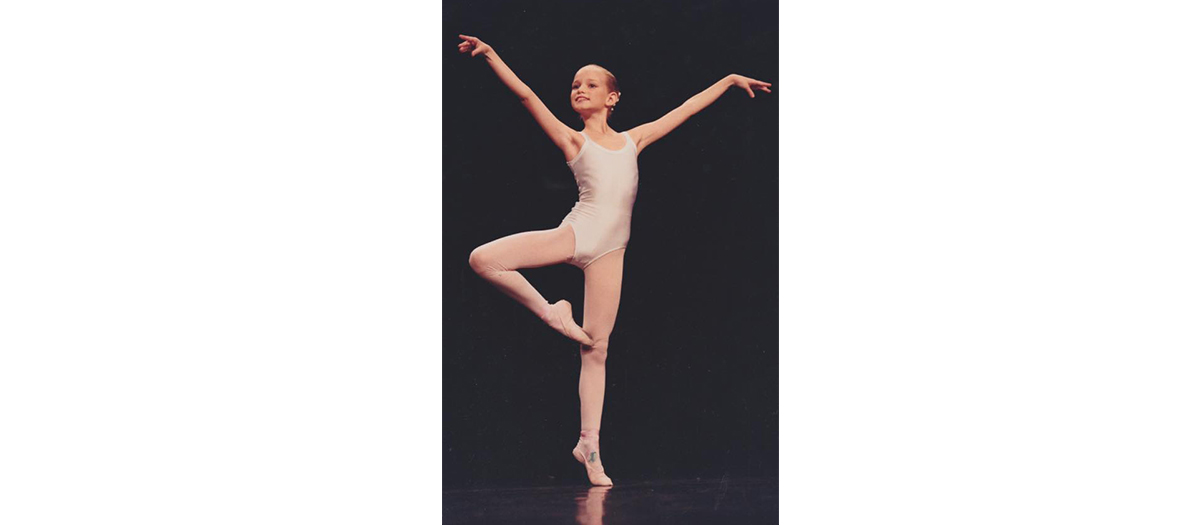 © Facebook Juliette Gernez
I always dreamt of becoming a dancer. Liane Dayé, the prima ballerina, who was also my dance teacher, carried me in her arms when I was only one week old. Like a godmother above the cradle of her godchild … She is the one who passed on to me this passion for dance that never left me, despite the trials it entails! As a little girl, I used to go watch my elder sisters dance: I used to dream of it, but had to wait until I was seven-years-old to begin.
My ultimate dream: being part of the Opéra! After two years at the Conservatoire National de Paris, I attended the Ecole de Danse de l'Opéra de Paris. Five years later, after passing the entrance contest, I became part of the Opéra National de Paris ballet corps. After my first admission to Quadrille, I rose to the rank of Coryphée...
It's hard to realize how much dancing is a true vocation: it is the most rigorous discipline that comes with a great deal of suffering: each day, your body is pushed to the extreme. You have to give your maximum every single day, being 100% at the top with an irreproachable life hygiene.
Your idea of a perfect weekend ?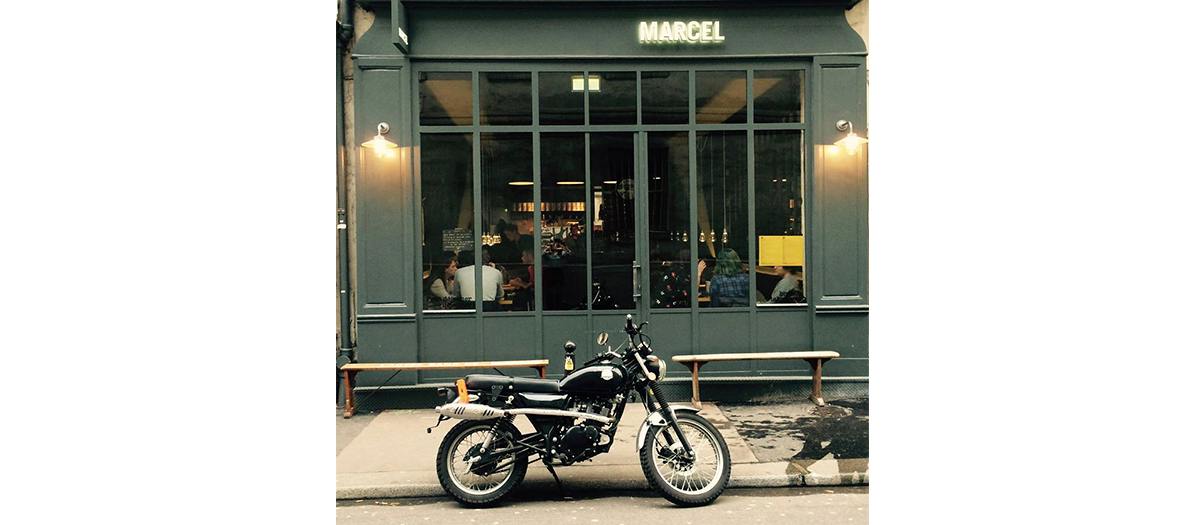 © Marcel
I like to feel at ease, so I slip into a pair of jeans along with my new Veja trainers and go meet childhood friends for brunch at Chez Marcel, then I go take my dog to walk in the forest. In the evening. I also like going out for a drink or eating a pizza at Colonna in the Batignolles area.
Ballerina flats or high heels?
When I go out on the town, I slip on a cute dress and a pair of Repetto shoes with small heels—without forgetting my Lollipops « Juliette bag », since I am their muse— with "my" bag…
Louboutin? Too uncomfortable: they really hurt the feet… Already, my feet suffer all day long so no need to add more pain in the evening or during the week-end.
The tunes that make your heart beat?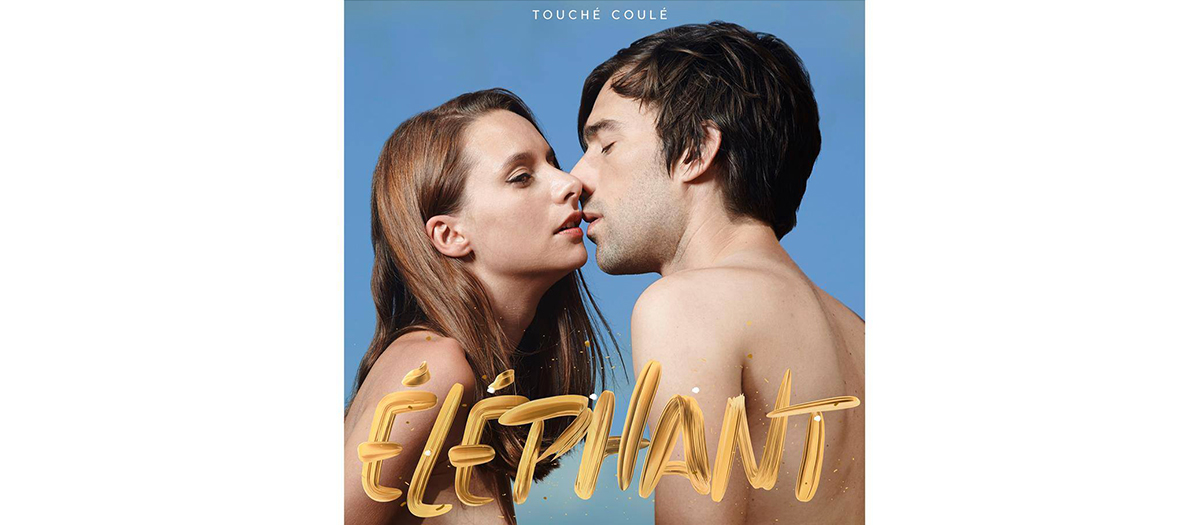 © Eléphant
I am listening to the latest album of Eléphant. They are friends of mine. It's fresh, joyful, ideal if you want to feel uplifted to start off the day.
Discover their music on www.elephantmusique.com
The ballet we have to book?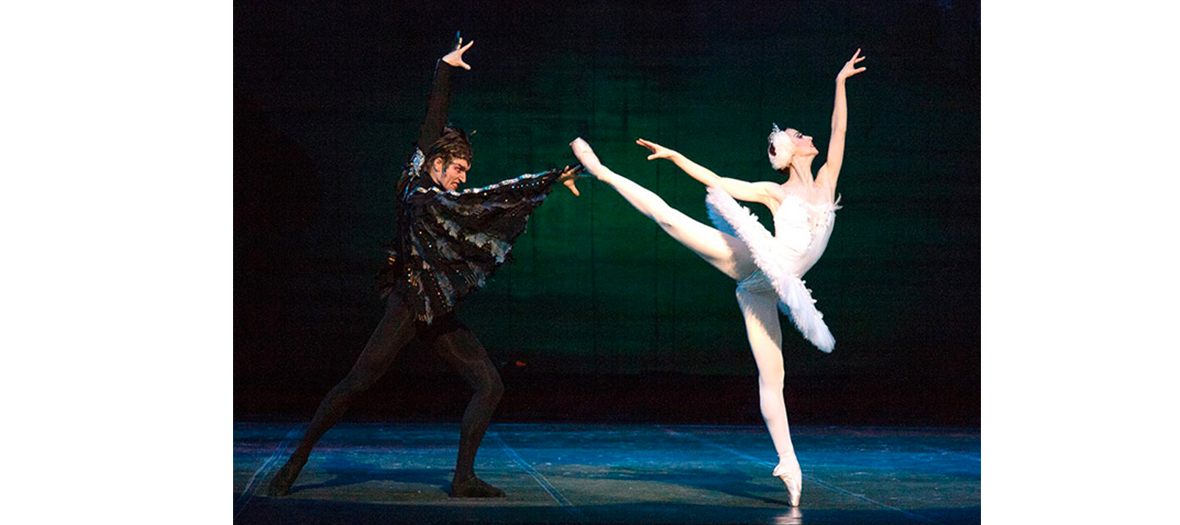 © L'Opéra Garnier
Next December, we will be dancing Swan Lake at the Opera Bastille and I highly suggest you reserve seats ahead of time!
From 1st to 31th december 2016. Take your place on www.operadeparis.fr
Another hobby in life ?
I am deeply involved in animal protection, and I regularly take in mistreated animals. Then, I make sure they are replaced in loving families.
Recently, I saved several animals that were used to beg in the streets, they were drugged and lived in awful conditions. There is a real illegal business around pets used to beg and my experience allows me today to denounce it and bring this to public attention.