Camille Cottin, Charles Berling, Camille Chamoux, Océane RoseMarie, Naidra Ayadi (Dix pour Cent, Paris etc.), Pierre Arditi, Jean-Pierre Darroussin… All our favourite star actors will be on stage in 3 great plays : Justice at Théâtre de l'Oeuvre, Art at Théâtre Antoine and Somewhere in this life at the Edouard VII.
Justice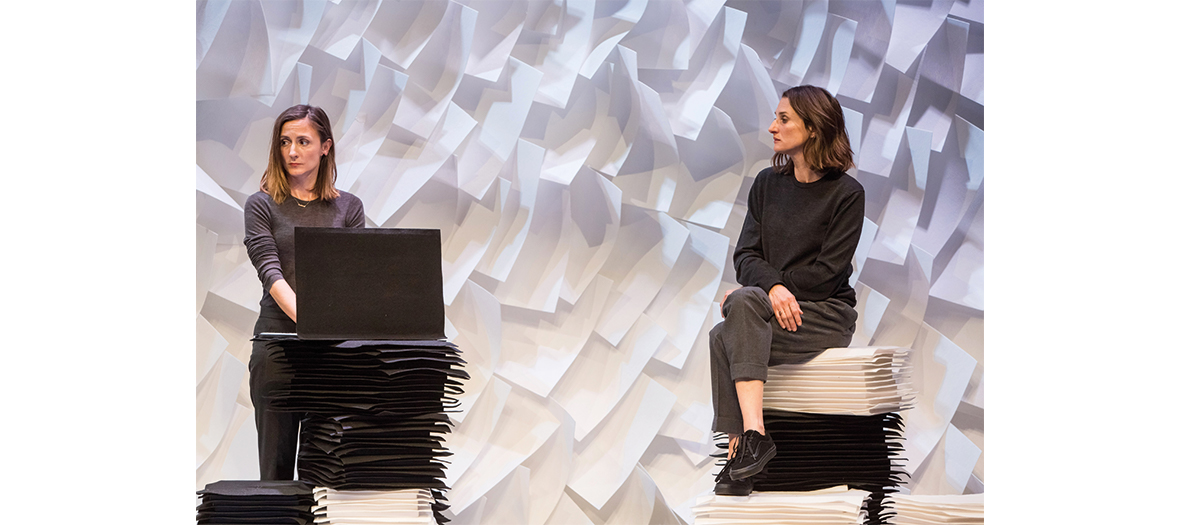 © Victor Tonelli
A play in keeping with the times, strong and political that shows all the legal strings. The perfect occasion to step into the interrogation rooms, to hear everything and make your own opinion on the following question: why is it so complicated to make justice?
Why everyone wants to go : for the stage reunion of the irresistible duo Camille Cottin / Camille Chamoux, who in turn incarnate prosecutor, judge, cop, psychiatrist, lawyers and accused. Total girl power, a spectacle written, produced and played in rotation by two groups of leading acr-tresses (Océane RoseMarie, Naidra Ayadi, Fatima N'Doye and Samantha Markowic – also author of the play). Special kudos for the clever staging of Salomé Lelouch.
Where to grab a bite afterwards? Make a beeline for The Little Italy, the new heated Italian terrace.
From the 10th of January to the 31st of March, 2018, Tuesday to Saturday at 9pm 21h and on Sunday at 3pm. Info and reservations on www.theatredeloeuvre.com.
ART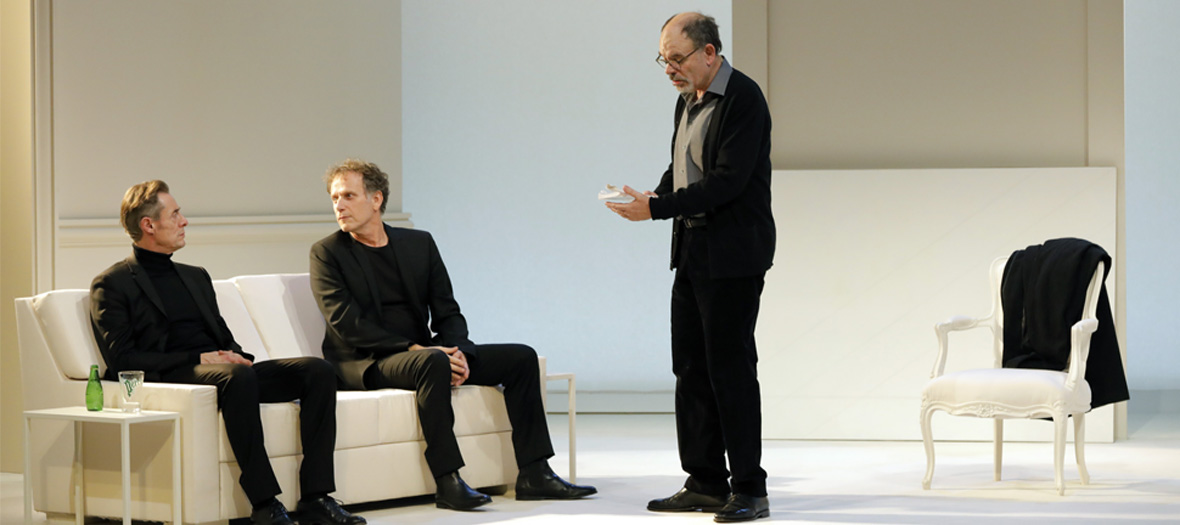 Around the world, a Tony Award and 14 years after the first representation of the play that established the international fame of Yasmina Reza long with Fabrice Luchini, Pierre Arditi and Pierre Vaneck, Art is back at Théâtre Antoine. Who is taking over ? Heavy weights: Charles Betsrling, Jean-Pierre Darroussin and Alain Fromager under the direction of Patrick Kerbrat, member of the Comédie Française.
Why everyone wants to go : because in a world where FIAC, ART BASEL, Murakami or Emmanuel Perrotin are the new stars, this very satirical play on contemporary art happens to be funnier and more up to date than ever … The pitch ? Serge buys an entirely white painting. When his two best friends ask him him what he paid for this work of art, the discussions start heating up…
Where to grab a bite afterwards? Rush over to Hôtel Providence, à deux pas.
Tuesday to Saturday at 9pm, Saturdays and Sundays at 4pm. Tickets starting at €20. Info and reservations on www.theatre-antoine.com.
Somewhere in this life
The most popular American playwright in France, aka Israël Horovitz (Le Premier, The Indian wants the Bronx…), is back on the Parisian stage with a 5 star casting. Staging by Bernard Murat, Somewhere in this life is the new season event with the wonderful Pierre Arditi and the lovely Emmanuelle Devos.
Why everyone wants to go : because after the success of Bella Figura at the end of the year, our dream is just a few more hours with the magnetic Emmanuelle Devos. After Tailleur pour dames, she is back on stage with maestro Pierre Arditi, to go see at least once in a life time. Truly mesmerising in this story of a social revenge that opposes an old grumpy and knowledgeable teacher to his helper asking him for a few accounts
Where to grab a bite afterwards? Go to Paparazzi, the wonderful nearby pizzeria
Starting the 2nd of February, Tuesday to Saturday at 9pmSaturday and 5:30pm and Sunday at 3:30pm. Tickets from €15 to €66, reservations on www.theatreedouard7.com.