This play could have been called Four Offspring and a Funeral . On the scene ? An unsoldered sibling: two sisters ( Alysson Paradis , Garance Bocobza ) and two brothers ( Mikaël Chirinian and Rudy Milstein ) who are trying to organize their mother's funeral. Oh Mama! , it is above all a very strong text by Stéphane Guérin on the mourning and tearing of a family when its pillar moves towards a better world.
Depression guaranteed? Not at all, since the squeaky humor of the four and their punchlines in the playoffs are especially sobering about the latent hypocrisy that often rules in families. Distribution of goods , rediscovery of old memories, childish ford-wars, unspoken and pretense, welcome to the preview of what will undoubtedly (unfortunately) all happen to us one day ...
Once upon a time at the funeral home ...
First, there is Tim, the eldest prodigy, a successful writer who ostensibly tossed in his pages big files about his family. Then there are the two girls. At the end of the roll ', Gwladys tries to raise her disabled child and suffers from the injustice that strikes her. Gwen, who lives near the deceased, does all the dirty work alone and the reproaches about her poor choice of coffin . The youngest, Tom, poses as the fragile of the siblings: a dreamy epileptic who would like everyone to keep calm. It is not so.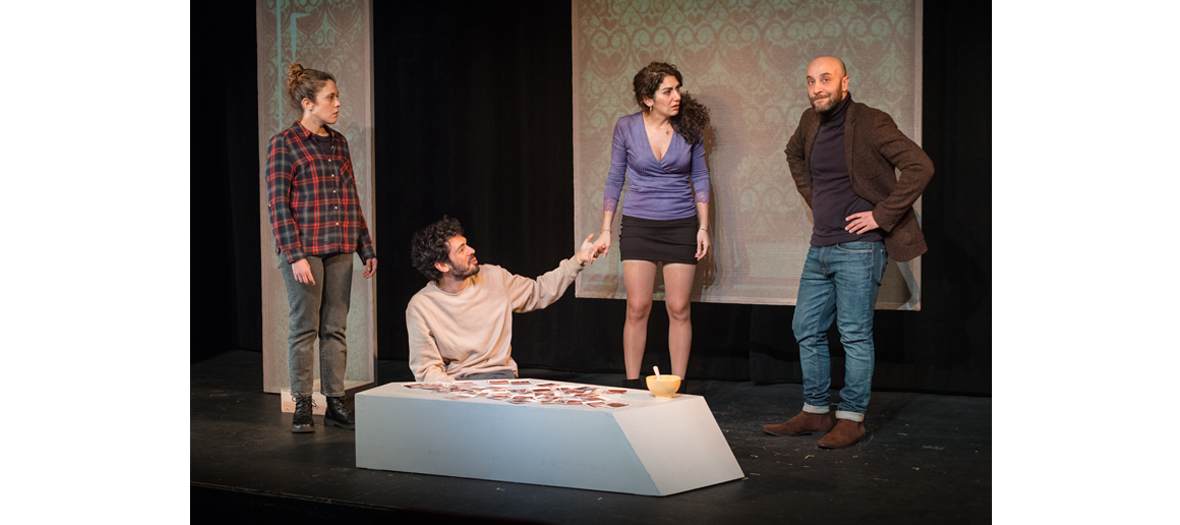 What do they all have in common? Selfishness. Everyone wants their piece of the pie, from TV to old photos lying around to life insurance. Those who thought they had (more or less) healthy relationships will quickly become disillusioned.
Not exactly the show to go to if you're in depression mode, but the sour text and dark humor is downright exhilarating. If we don't really get attached to the characters, Garance Bocobza is absolutely brilliant in the role of the rough stripper Gwen
From January 22 to March 31, 2020, Tuesday to Sunday at 7:00 p.m. on weekdays, Sunday at 3:30 p.m. 25 €, reservations on indiv.themisweb.fr .
© Morgane Delfosse
Also discover a 2.0 concert at the Jardin des Plantes and 3 one-woman-shows that depot .