Place the rice in a pot of water, bring to a boil and drain immediately. Heat the milk with the vanilla and 70 g of powdered sugar—add the rice. Allow to simmer for 30 minutes stirring regularly. Once it is cooked, keep the rice 2 hours in a fresh place.

Prepare the caramel. In a pot, place the powdered sugar and keep on an average flame until it becomes brown. Add the butter, then incorporate the liquid cream. Cook for 3 minutes, then allow to cool down.

Prepare the whipped cream. Pour the liquid cream in a salad bowl, then place in the icebox until it is cold. Place the salad bowl in another larger one, filled with ice cubes. Whip slowly the cream with a robot, then accelerate until the volume increases by three fourths.

Add the glazed sugar and whip until it hold on the whip et. Incorporate delicately the cream in the cold rice. Serve the caramel on the side.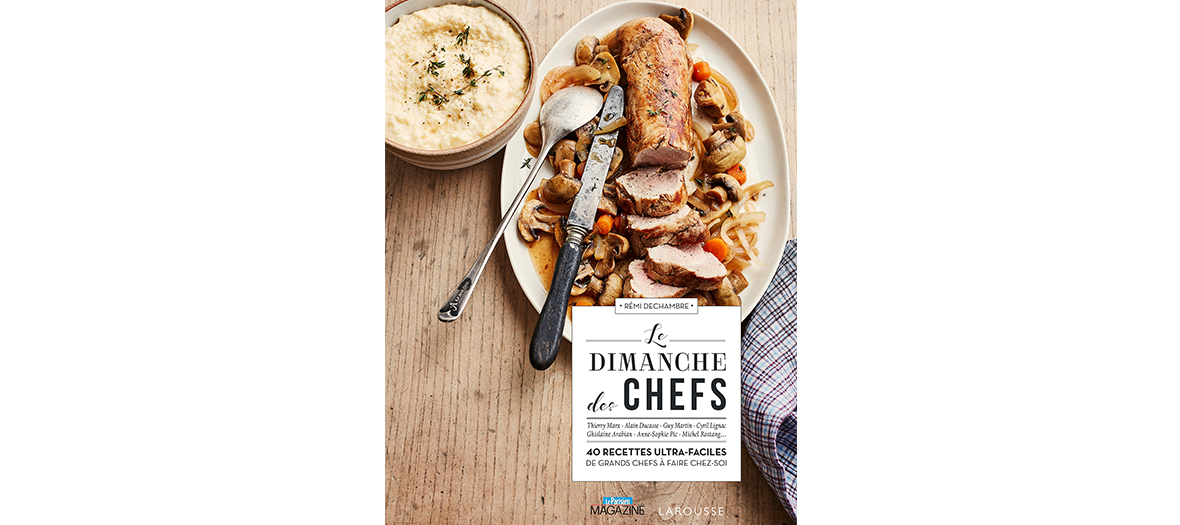 Le dimanche des chefs, Rémi Dechambre, Larousse 24,95€.
Also discover the trifle with over-ripe fruit and the apple cake of Beatriz Gonzalez.