Sometimes a little nothing can make life infinitely softer. It would be really too bad to miss out, no? Bingo, located in an ultra confidential courtyard of the 9th arrondissement, Espace Sayya gathers a group of thirty practitioners, all experts in their field, whose main purpose is to make you more relaxed, in terms of work but also on a personal level.
Yoga, naturopathy, hypnosis, sophrology, osteopathy, shiatsu, PNL, massages, coaching… holistic techniques for personal development to be practiced as a group or a one-to-one session depending on the case, in design environment, vegetalized and conducive to letting go on a surface of  375 m².
Concretely, whether you have a block in your personal life, need to be accompanied in the evolution of your career or want to stop smoking, there will be aune person capable of helping you see things more clearly, capable of helping you along the way. Nothing prevents you to come knocking on the door without any specific problem, just to learn more about yourself and find the keys that will help you forge ahead with more serenity. This should enable you to stop being stressed out for every small detail.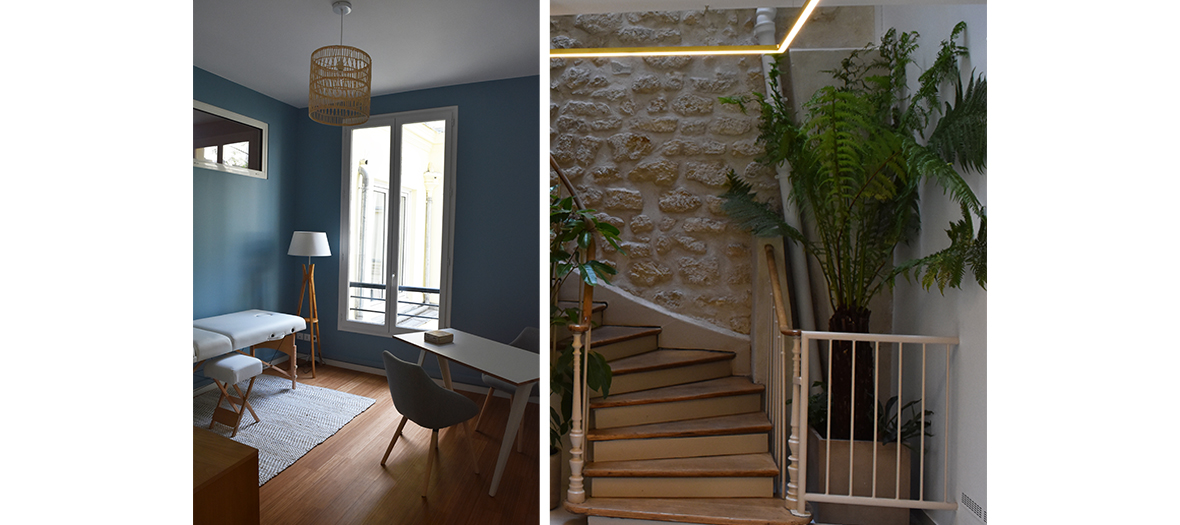 The plus: the herbal tea space, a cocooning and healthy small cafeteria (infusions by Chic des Plantes, Yum cookies, Caveandcoconut paleo cookies), to much more stylish than a run-of-the-mill waiting room.
Open Monday to Friday from 8am to 10pm, Saturday and Sunday from 9am to 7pm. By appointment.
Also check out the beauty salon of Parisiennes at the end of their rope and 5 key steps for a successful professional reconversion.