Everyone who has tried it tells you. This 15-day cure signed Miniweight , the new healthy and vegan label made in France which is a hit, really works.
The proof: Charles lost 4 kilos. Lucille, who was exploding in her jeans, goes back to her Levi's of love in 38. Laure has lost her bottle, and is enjoying herself again by looking at herself in the morning in her little skirt.
A formidably effective 15-day plan
We're not going to do it backwards. There is no magic in the air with this hell cure. But a formidable therapy that combines the most effective ingredients in each area with ultra-affordable and never daunting prices. The key to this proven program? Combine super sharp 100% natural beverages and food supplements + precise food coaching that pays off + easy-to-manage sports sessions.
A sharp slimming prescription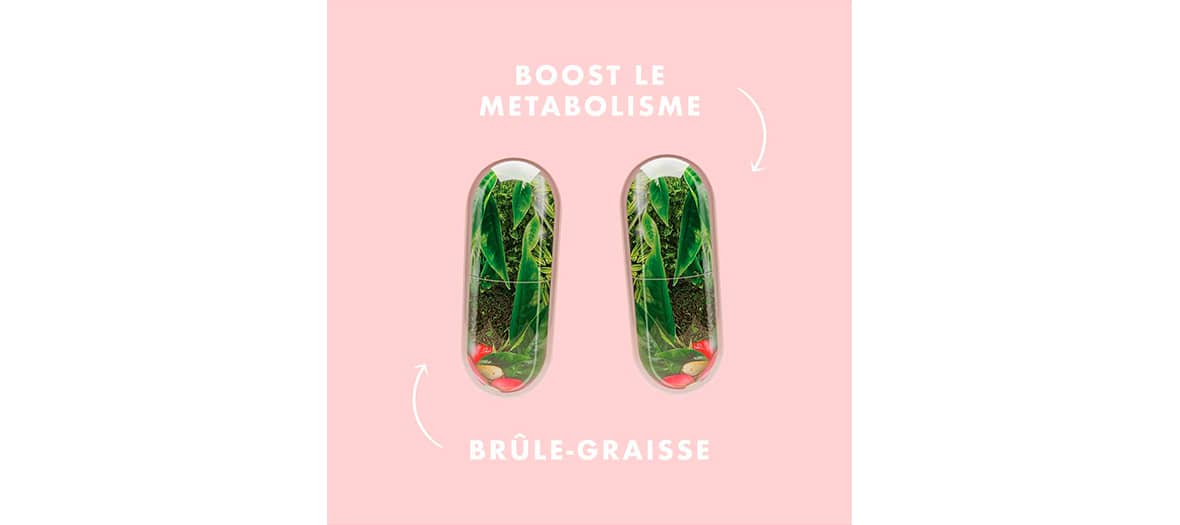 To start the machine: a cup of anti-cellulite green tea with red fruits (€ 9.90 for a 15-day box) to swallow every morning, absolutely delicious, made from green tea leaves, cherry stems, hibiscus flower. Result? It drains, removes cellulite and deflates the container. In the evening, we boost its effects with the infusion of meadowsweet, apple and chamomile (€ 9.90).
The other hyper-bankable slimming prescription for the silhouette: swallow 2 small Miniweight fat-burning pills demented during lunch. A mix of guarana + cola nuts + caffeine + matcha tea + fennel that promotes slimming, detox and fat oxidation.
A shock nutrition program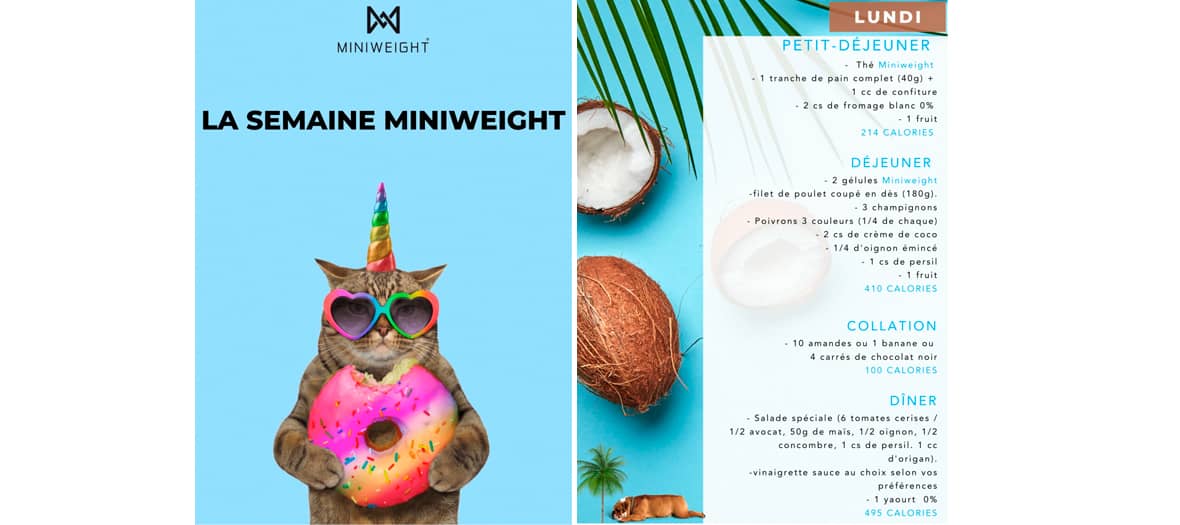 By scanning the QR code of your fat-burning cure , the 15-day menu coaching appears for free via a real shopping list with easy products, which can be found at the local Monoprix. If you prefer to try the menu " alone ", it will cost you 5 € . Nothing drastic or dreadful but a healthy program, super easy to achieve even if you are zero in the kitchen, or if you only have a kitchenette area in a studio.
A typical day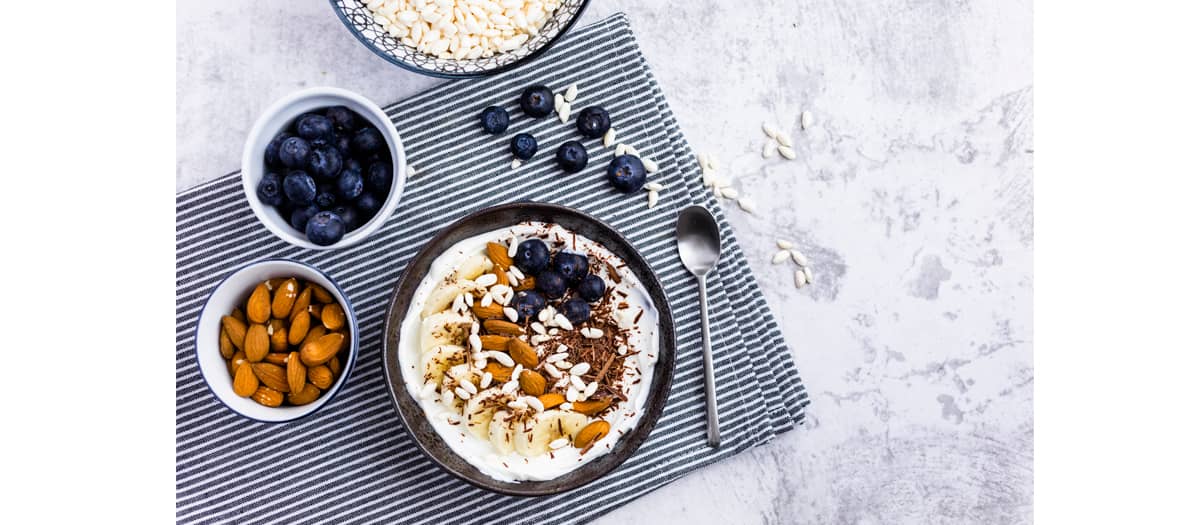 Breakfast
1 Miniweight slimming tea + 1 handful of light cereals + 2 tablespoons of 0% cottage cheese + 1 fruit
Lunch
2 capsules + 200 g of creamed spinach + 2 large slices of wholemeal toast + 2 fried eggs + 80g of grison meat + 1 fruit
To taste
10 almonds or 1 banana or 4 squares of dark chocolate

Having dinner
1 beef carpaccio of 180g + parmesan shavings, olive oil and lemon and parmesan shavings + a few croutons of bread + 1 0% yogurt.
An efficient and easy sports program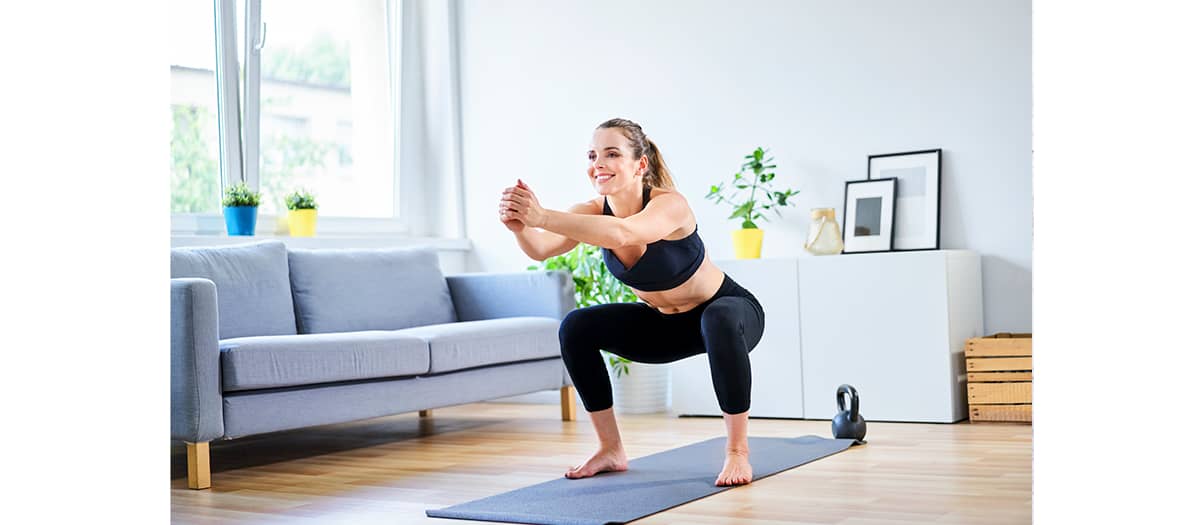 A real manual for those who have trouble getting started , Miniweight offers an easy exercise sheet every day with a small 20-minute sports session to do in your living room. All the coaches will repeat it to you: what matters is consistency!
You don't need anything other than your phone to time your ride, which combines cardio and muscle building for buttocks, legs and arms. A little sheathing. A few lunges, jumps and squats. Easy push-ups. Every day is different… It gets hot. But really doable!
Ultimate Kif: the label offers a competition to win a beautiful trip to the sun !

All the info on www.miniweight.com
Also find the 3 effective methods to sleep well and how to deflate your little bottle?