Having a little bidou is cute. "But bloating or an abdominal fat mass, they necessarily translate a disorder somewhere", decrypts Valérie Espinasse, specialist in micro-nutrition. In short: "This means that we have digestive problems to treat or a stock of abdominal fat which is the most dangerous for health". In short: on the eve of summer, it's time to counter-attack!

Far from the diktats of thinness, how to pamper your digestive system , put an end to bloating, and deflate this little buoy that sticks morale down before returning to the terraces and the swimsuit goal?
Instructions for use of these natural treatments, but formidably effective to be well in your Birks' all summer.
Succumb to the Belly Scultpting method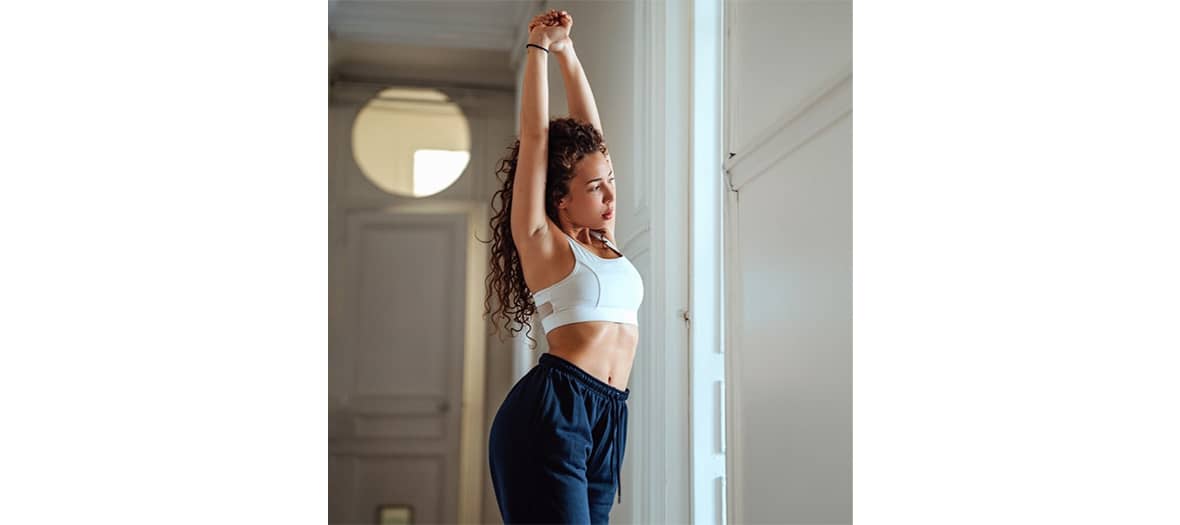 This is the slimming phenomenon that all fit girls are talking about! Followed by 43K followers, Anaïs Jazmine , the creator of the Belly Sculpting method has developed a natural routine that works miracles: the flat stomach in full consciousness! No torture involved or freezing machine, therefore, but a very simple fitness: "the perfect fusion between the hypopressive abdominal gym method (the famous stomach vacuum which Californians love) and the pilates method.". Concretely: we start with a session of ten minutes of breathing which consists in contorting his belly by sticking his navel to the spine before exerting a wave movement which automasses and decongests the organs. Then classic Pilates exercises but particularly effective depending on the time you have in front of you, between 10 and 20 minutes depending on the time and motivation you have in front of you.
Dosage. "My prescription is strict," explains Anaïs Jazmine . The golden rule is to "do a little, but every day!". Ideally by waking up on an empty stomach after a large glass of lukewarm water. "It's much more efficient and it has a warm up effect. The craziest results are clearly those of the women who followed the training daily. The other option: do your program when you come home from the office before dinner. "
1 month unlimited subscription : 30 € on Belly Sculpting
Adopt Yi Chou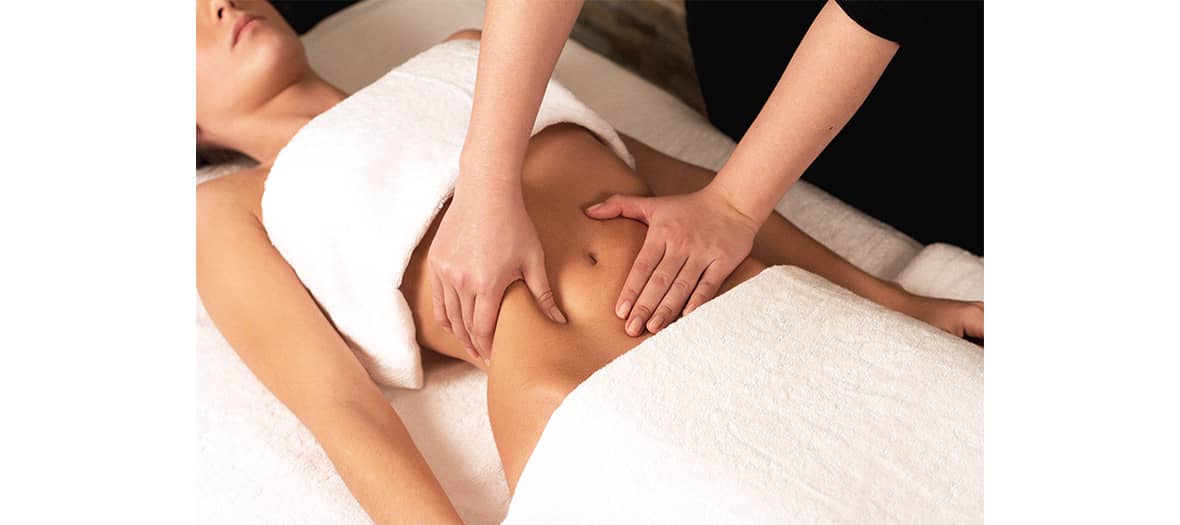 The palpate, roll and suction cups: this is the combination of the 2 most effective Chinese medicine practices that initiates have at the Maison du Tuina to lose their stomachs, regulate their cravings and release fatty deposits. First with a slimming massage to rebalance the organs that are involved when gaining weight. Then with the Chinese suction cups which replace the needles of a good acupuncture which, combined with a palpate roll, act on the curves and the padded aspect of the skin.
The promise of an XXL and express detox that evacuates all toxins, dries the body, decongests the skin and stimulates circulation.
Dosage: 1 massage per week for 5 to 10 sessions to find a thin waist.
55 minutes, € 85 at the Maison du Tuina
Drink apple cider vinegar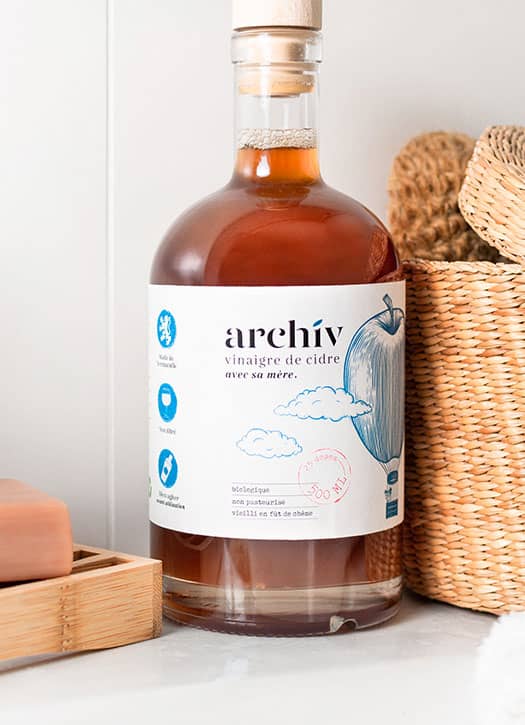 "We are inspired by this natural method that all dancers use!" Explains Sophie Fourçans-Dibdin, founder of Kalon Mouvement . "This extremely effective grandmother's remedy promotes digestion, naturally flattens the stomach, prevents bloating and gas, while working as a natural appetite suppressant."
Dosage: choose a non-premium vinegar like Archiv , the first brand of organic cider vinegar made in Normandy. First thing to do when you get out of bed: swallow a teaspoon of apple cider vinegar well diluted in a large glass of water. Rebelote in the evening before going to bed.
Archi-Brut d'Archiv : € 14.50
Treat yourself to an ultra-sharp D-Lab treatment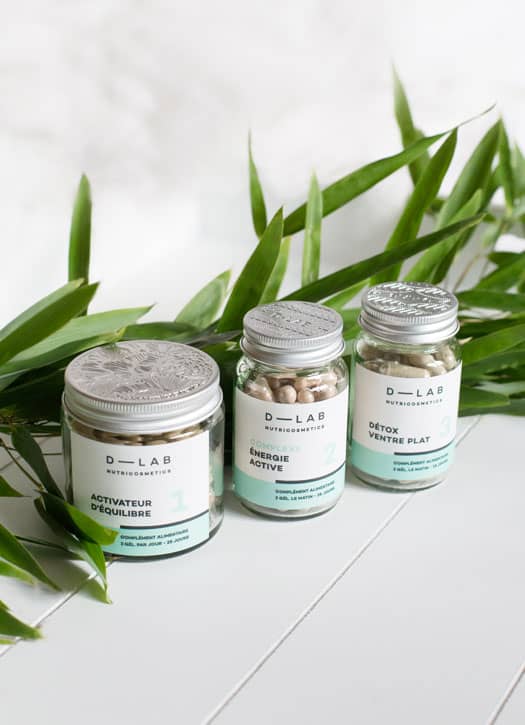 The belly is our second brain. It is from this observation that the most cutting-edge clean nutricosmetics label on the market D-LAB Paris has developed a hyper-targeted 3-in-1 flat stomach therapy that works furiously well. In practice: an energy complex that burns fat and regulates sugar levels, an energy booster and sleep regulator + a phyto detox formula based on 6 probiotics , beige clay, activated charcoal to cleanse the digestive organs , sustainably reduce bloating and regulate transit. The winning combo for guaranteed deflation and losing a container size. #testedbylaredac
Dosage: 6 capsules to be swallowed every morning for 28 days.
D-LAB Paris flat stomach treatment 1 month : 68 €
Practice digestive yoga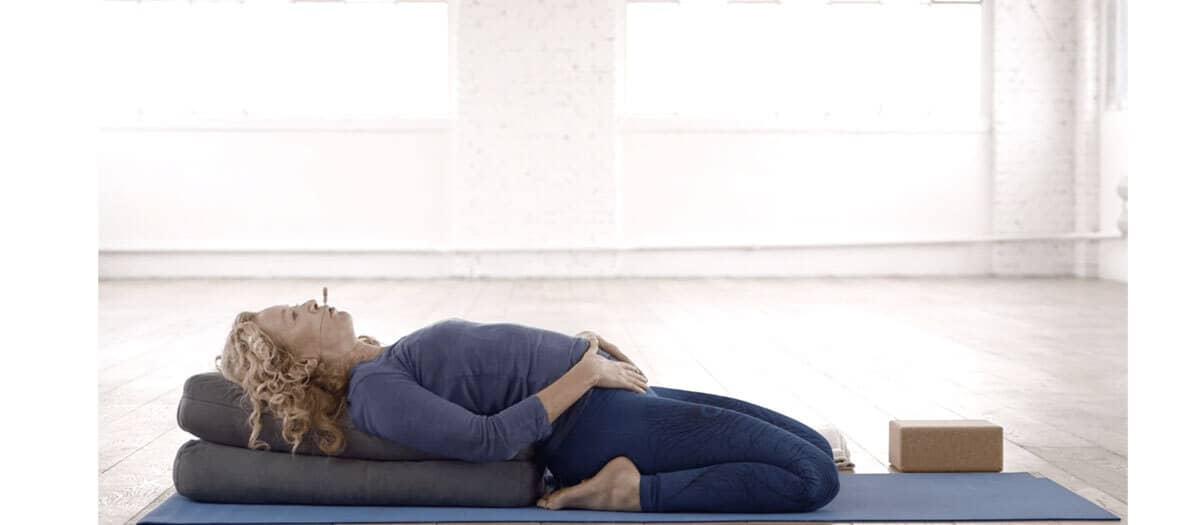 "To improve digestion, you have to work on your digestive fire", explains Elodie Garamond, founder of Tigre Yoga . For this, twisting postures are favored, taking care to breathe as deeply as possible in the abdomen to oxygenate the tissues of the digestive organs and "create space" for digestion. The wringing effect of the organs makes it possible to clean them, to empty them of their toxins. Then we will focus on dynamic postures that will create heat in the body. The center, the "core" must be stimulated and vivified to activate fire, create heat and boost our elimination functions.
Dosage: special ½ hour digestion Yin course online on Yoga Play to be practiced several times a week. Please note: yoga exercises specific to digestion are not practiced after a meal. Note: it is important to be willing to sweat, an excellent remedy for purifying the body of its toxins.
Ban sugar forever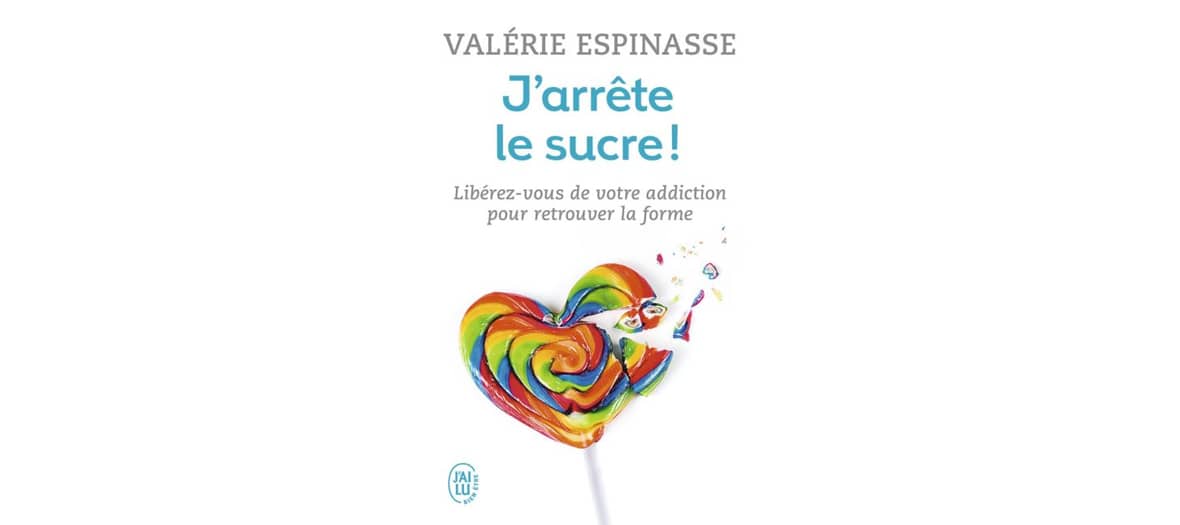 "Reducing sugar has an impact on weight, particularly on the stomach," explains micro-nutrition guru and food intolerance specialist Valérie Espinasse , "because fat mass is mainly induced by dietary sugars, and not fat. This category must therefore be massively reduced. Some people mistakenly think that they do not eat sweet ... but consume wine and pasta which provide a very high sugar load. Same treatment in case of digestion and bloating problems, which are chemically created by the association of sugars: stopping them means stopping fermentation very significantly. " CQFD.
Dosage: industrial sugars, cereals, starches and alcohol are banned for good. The only authorized sugars: fruits (without excess) and potatoes in small quantities. Good reading: the bible I quit sugar! by Valérie Espinasse.
Walk 10,000 steps per day or do 20 minutes of HIIT per day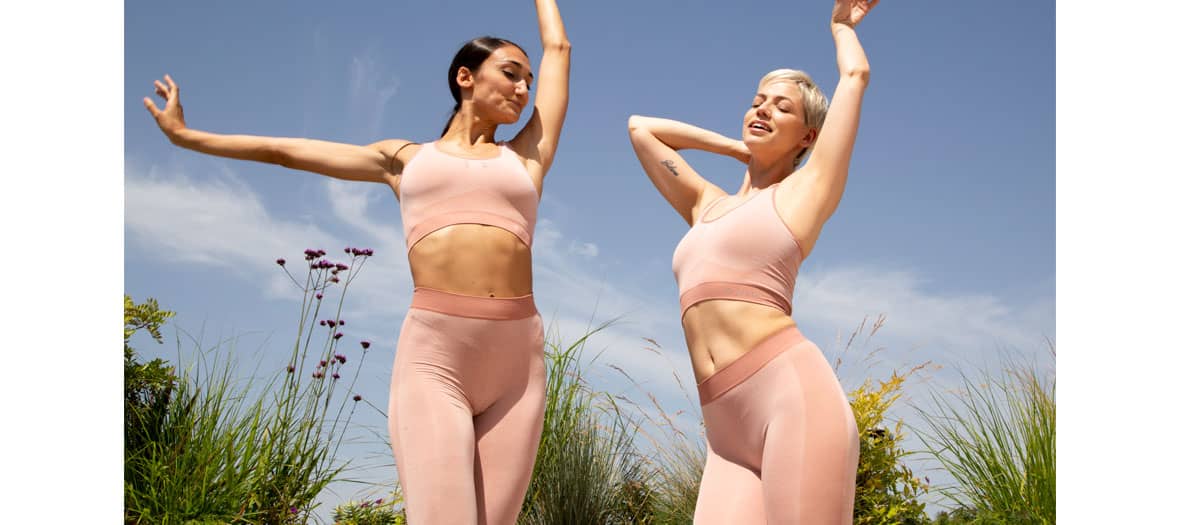 Playing sports is a necessary lifestyle. But to lose your bottle, abs will not be enough, because the fat mass is on the muscle mass. Concretely: we can have beads on chocolate bars. It will therefore be necessary to burn fat by practicing cardio every day. Ideally: follow the canon programs of HIIT ( High Intensity Interval Training ) which allow to obtain visible and high-performance results quickly. If you are lazy: brisk walking appears to be a particularly effective practice for maximizing lipolysis (fat burning).
Dosage: follow a HIIT program at home , go for a stylish jog every day or more simply monitor the pedometer of your iPhone and walk 10,000 steps per day (approximately 7 km and 500 kcal expended per day) while taking advantage of the journey to work. If you are teleworking , you need 2x 1 hour of brisk walking, before getting in front of your computer, during your lunch break or after your day to get some fresh air with a smart podcast in your headphones.
Consult (in video) the guru of micronutrition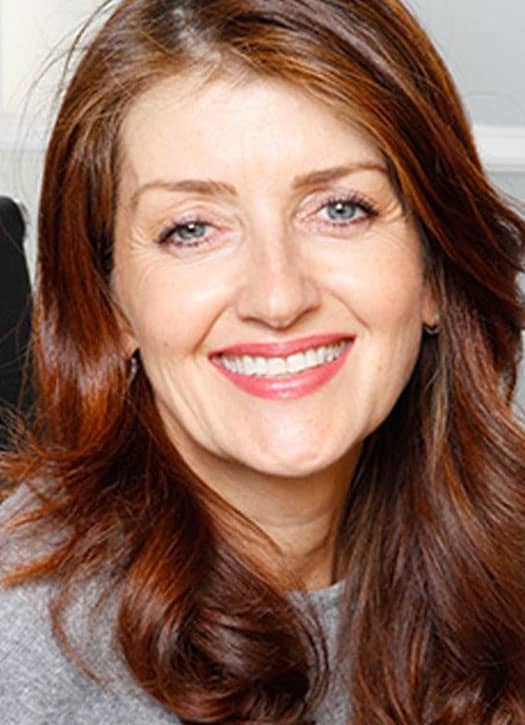 Valérie Espinasse is the micronutritionist of the stars who has developed a natural approach around food intolerances through very specific cures, particularly effective for weight loss and digestive problems. "I always start with a food allergy test and a bowel checkup. In function: I offer a tailor-made diet. " One thing is certain: you immediately feel better in your stomach!
Dosage: an online teleconsultation session for a tailor-made diet with Valérie Espinasse .
Also discover the Alkaline Diet: the celebrity slimming method to adopt during confinement .