Paris is divided into two categories of women. He has the team of perfect girls who wake up in the morning sun salutes, know what mindfulness really means and cook vegan curries in their 34th daughter before posting them on Insta.
And then there are the others. We, the lazy gang. The one who dreams of going to the market on Sundays to look for fresh products but who ultimately orders a burger on Deliveroo . The team that prefers its Netflix app to that (suck, let's face it) from Petit Bambou . The JPP crew who know that meditation wouldn't hurt them but who will see later on the pretext that it's not really their thing.
Except that given our faces and the state of morale of the troops, we should perhaps do something. This is where the formidable meditation squad A Pinch intervenes.
A pinch: a stylish meditation practice for foodies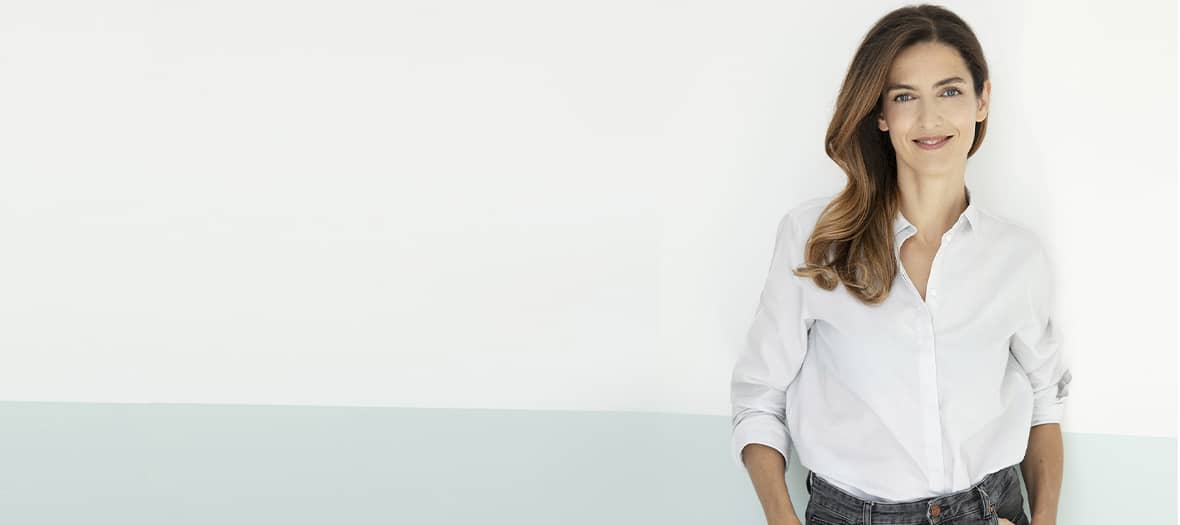 Obviously, you needed a Parisian to match her two obsessions (good food and meditation) and create the stylish concept that any good foodie was waiting for to brighten up her lunch breaks. Or how to meditate around an egg mayo or a pair of sushi.
The mood : an experience between a wine tasting session, reading Philippe Delerm's First Sips of Beer , the breathing exercises of a yin yoga class and the clinical analysis of a food critic.
Meditation instructor (MB-EAT) trained by the great ponte Jon Kabat Zinn , Agathe Pinchon has therefore developed a new practice at at the same time disruptive, fun and easy to integrate into our overbooked agendas with free 30-minute lessons every noon, with a specific goal: "To sharpen your taste buds and soothe your mind ". And the key: a well-anchored refocusing.
How it works ?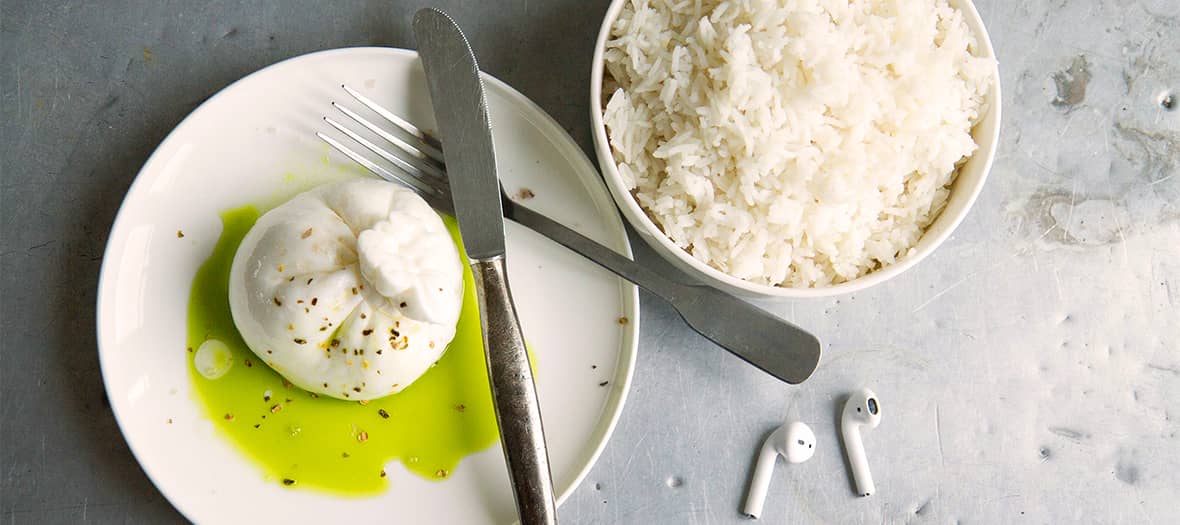 Book your session for free at 1 p.m. sharp via Zoom with phone, headphones and the dish of the day. No complicated menu imposed but an easy, different format, offered every day: a comforting soup, a baguette sandwich in which you want to bite into, a good pasta dish , hummus and a poke bowl . With each time Agathe's fast-good recce to do like her, and if you feel like it or have the time: the homemade recipe.
Once the session has started, we close our eyes and let ourselves be guided by Agathe's voice. First by working on good posture and breathing , then by the sensations that the dish provides.
First by feeling it. Then by touching it. Then by analyzing each moment of tasting. The lamb's lettuce. Taste. The texture. The feeling of satiety. The pleasure of going back. In short: an exercise as if it were the first time that you really tasted a ham butter or a fried egg. After this session of " full awareness " of your good meal and the delight of thanking yourself for doing yourself good, you can say it: you too, you meditate. With the smile. Possibility of debriefing live with Agathe . Or to stay in the flow of concentration .
The added bonus: the Sunday evening session to end your week in style.
Free session every day by reservation . All the info on www.apinch.net
Also discover the first modern meditation studio in Paris and 3 tips to pimp your living room instead of meditation .