Between the excess of confinement, the overly watered aperitifs of the reopening of the terraces, the lack of sport ... Our bodies are starting to make the face and prove it to us with green complexions, pasty tongue, difficult digestion, sluggish sleep, swollen bellies and little extra pounds. In short: a detox cure is essential.

How to do a little reset when you don't have time to afford 10 days of vacation in the countryside? The solution with 3 breaks of 3-4 days to get off on the right foot and alleviate the overload of toxins and extra pounds.
A therapy by Palace Merano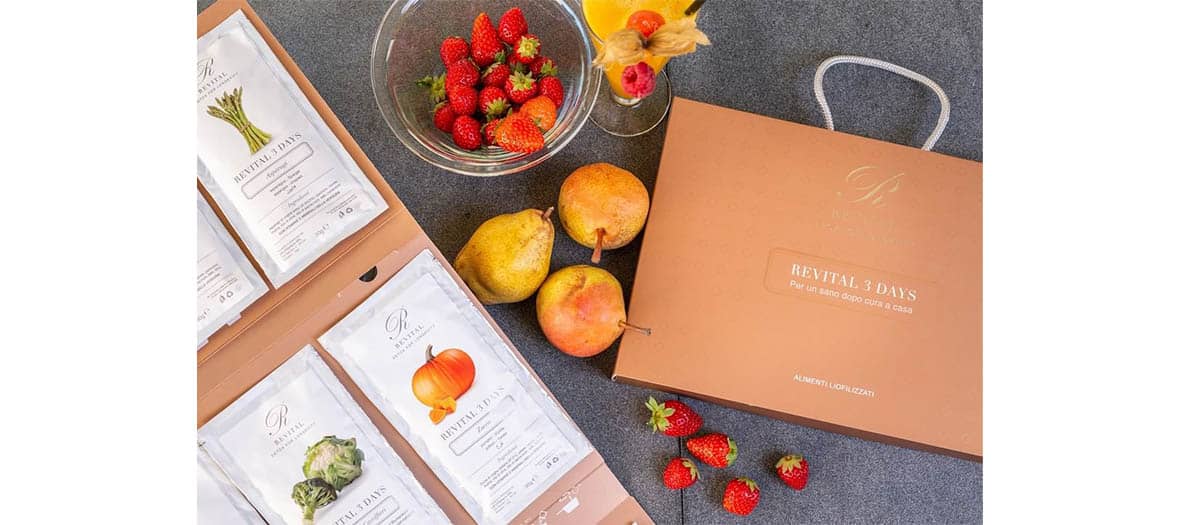 The promise: to afford the high-performance services of the medical team of the most popular Italian dietetic clinic in the jet-set with guaranteed weight loss, without breaking your PEL or liquidating your RTTs.
The program: 3 days of kits delivered to the house for a turnkey program. Concretely: a bag of cooked apples, pears or red fruits with 1 cup of green tea or barley coffee + 10 hazelnuts or almonds at breakfast. For lunch: a mash of green beans, broccoli, cauliflower and artichokes with 1/2 teaspoon of virgin olive oil, aromatic spices and 50 gr basmati rice or venus rice or quinoa or buckwheat. In the evening: 1 sachet of asparagus, pumpkin and leek soup with 1/2 spoon of virgin olive oil + 1 portion of quinoa or buckwheat. Not to mention the Revital herbal tea to drink throughout the day for its powerful detoxifying properties. Ideally, you combine your cure with a daily yoga session or 1 hour of walking . Good to know: this cure is also considered as a preparatory program for a real fast. If you feel it ...
We like: the two remote consultations with Claudia Arganini (nutritionist doctor of the clinic) who takes you to make a point at the beginning of the program and at the end of the three days to indicate you tips and a tailor-made program in order to make its most efficient cure possible.
Revital 3 days at home : 170 € on Palace Merano
A healthy trip to Château de Launay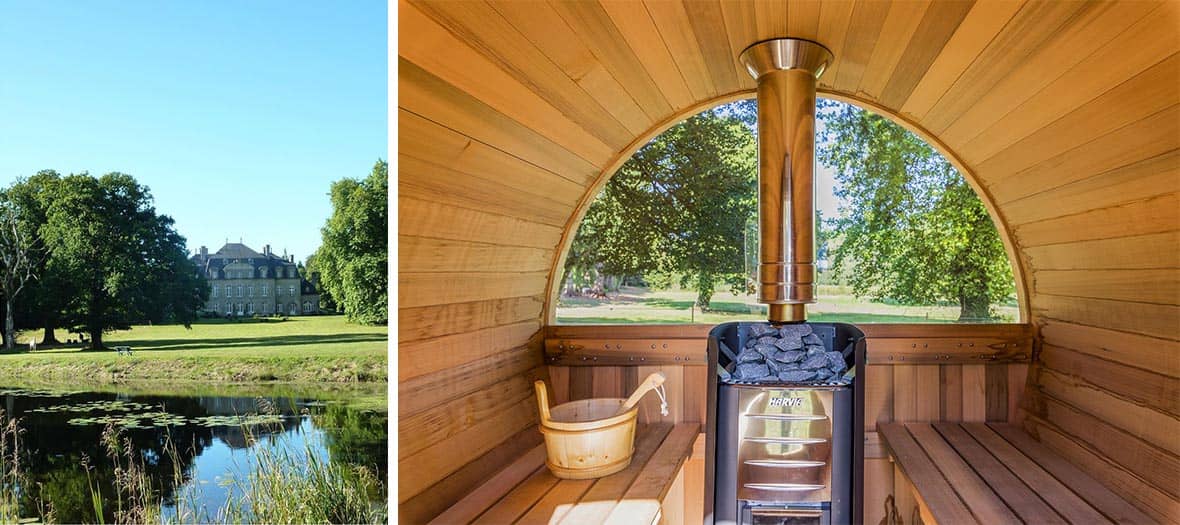 The promise: to find the line and recover your health in a luxurious castle with 10 rooms in the heart of a 240 hectare domain between stud farm and organic agricultural farm . A more glamorous and less ayatollah alternative than La Pensée Sauvage , easy to fit into an overbooked working-girl's agenda.
The program: 4 days of cure in the heart of Château de Launay , in Brittany. This new healthy temple, a true paradise founded by Carole Bogrand , allows you to indulge in a tailor-made reboot of your body ... The naturopath offers all the formulas: total fasting and monodiet for the initiated, or for the neophytes and the gourmet, meals that are both light, vegetal and low in calories to indulge yourself without suffering by rebalancing your PH.
We like: the proposal, both ultra-chic and cutting-edge, of therapies to perfect your nutritional rebalancing. Yoga , wood-fired sauna in the forest, heated swimming pool, meditation in the chapel, apitherapy cabin, hike with an ecologist, hammam, Jacquier breath of fresh air, relaxing massages, reflex, colon irrigation, lymphatic drainage, treatments ayurvedic and sophrology. And of course, the possibility of horseback riding.
4-day treatment from € 1,010 at Château de Launay
A surf and yoga retreat in the Basque Country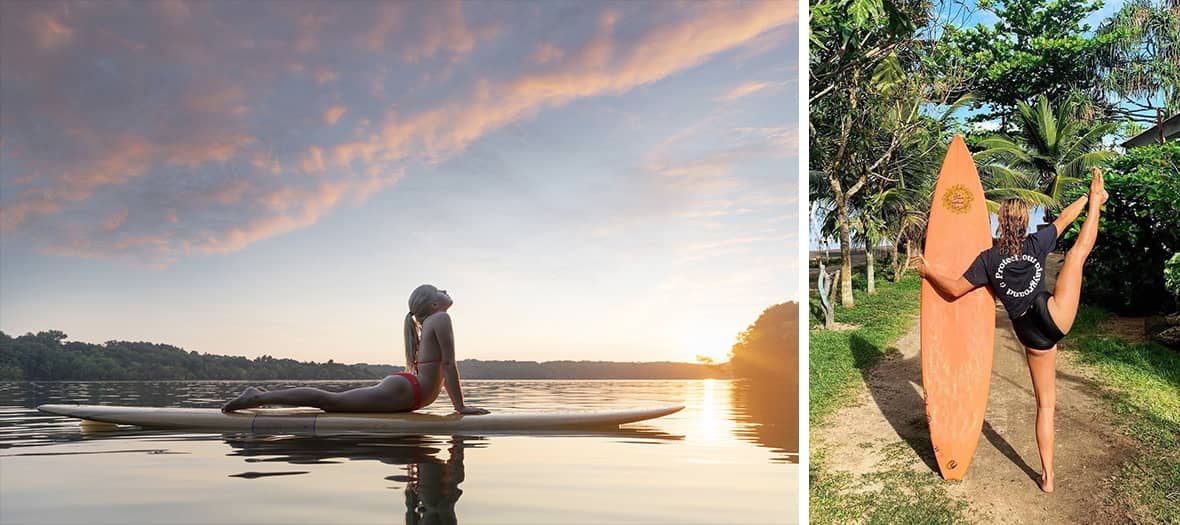 The promise: guaranteed chill-out with yoga, surfing and rocking girl power in a hot house where everything is taken care of from Thursday evening to Sunday evening. The ideal break for a fun and stylish weekend to meet up with your girlfriends without going through a hangover that you can't get over.
The program: the appointment is made for a weekend in a surf-house a stone's throw from Biarritz under the leadership of Maia, a passionate yoga teacher addicted to the ocean. It gives: an energizing Vinyasa before a healthy brunch. At 2 p.m .: towards the beach for an afternoon of surfing. At 5 pm: Yin Yoga session facing the sunset then vegetarian dinner at 7:30 pm (which does not prevent the party girls from going for a drink while the others relax with a gossip-herbal tea session).
We like: all the other formulas around detox and yoga offered by Namastrip , a new generation travel agency that offers turnkey wellness and healthy trips fully in the cool vibes of the moment.
3-day surf & yoga retreat in the Basque country : € 550 on Namastrip
@mc_followsthesun sur Instagram
Also discover the best natural methods to lose your little bottle