Usha Bora is a bright Indian business woman who moved in Paris sixteen years ago, but she never forgot where she comes from. That's why this driven entrepreneur created Jamini, a label that mixes the Parisian sense of chic and the elegance of the Indian culture.
She recently opened her second boutique in So-Pi (Understand South Pigalle, one of the most famous parisian neighbourhood). Her fabulous lifestyle label enhances traditional weaving techniques used to create wildly graphic and contemporary pieces.
Street-food, decoration, recipes, she gives us a real insight of trendy India!
Jamini, my very own universe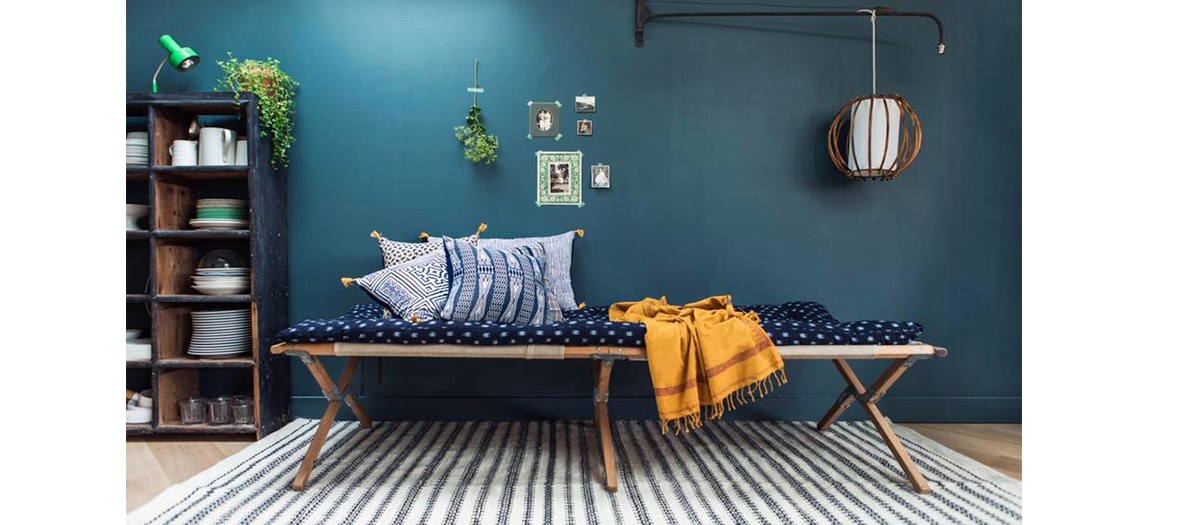 © Jamini
I left India after studying marketing. At 23 years old. I landed in Paris at L'Oréal in the marketing field, but I wanted to preserve my ties with my native country. So I began working for fashion brands such as Agnès b, finding fabrics from them in India.
I finished by developing Jamini products in 2009. At the outset, woven scarves, then prints, followed by accessories, and more recently decoration. I call upon the traditional know-how of local artisans, but the graphic motifs are 100% in keeping with the times.
A second Jamini boutique has just opened in South Pigalle in a contemporary ethnic chill out spirit. House linens, clothing, bags—one finds everything that is already offered at the Château d'Eau and even more with my off the beaten track finds.
a very street food Delhi- like address in Paris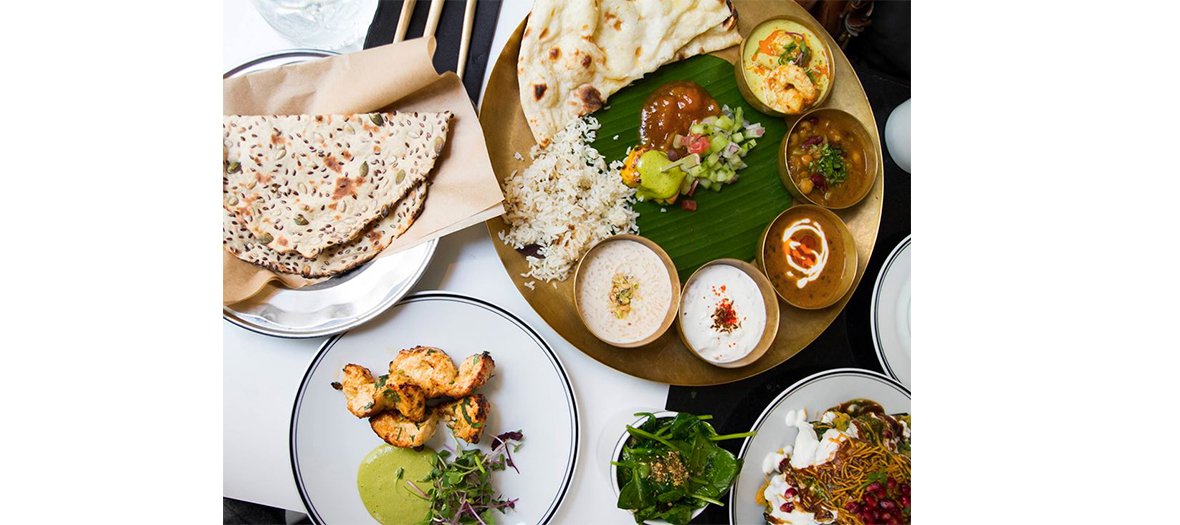 © MG Road Facebook
I am quite keen about MG Road, who whips up Indian street-food around a trendy and hype concept. This did not exist in Paris before. The chef comes from London. The last time I was there, I tasted lamb and beet cake as well as their must-try butter chicken. It should be noted they also serve a VERY spicy lassi.
Also discover the kid brother, Desi Road.
two certified places to eat Indian food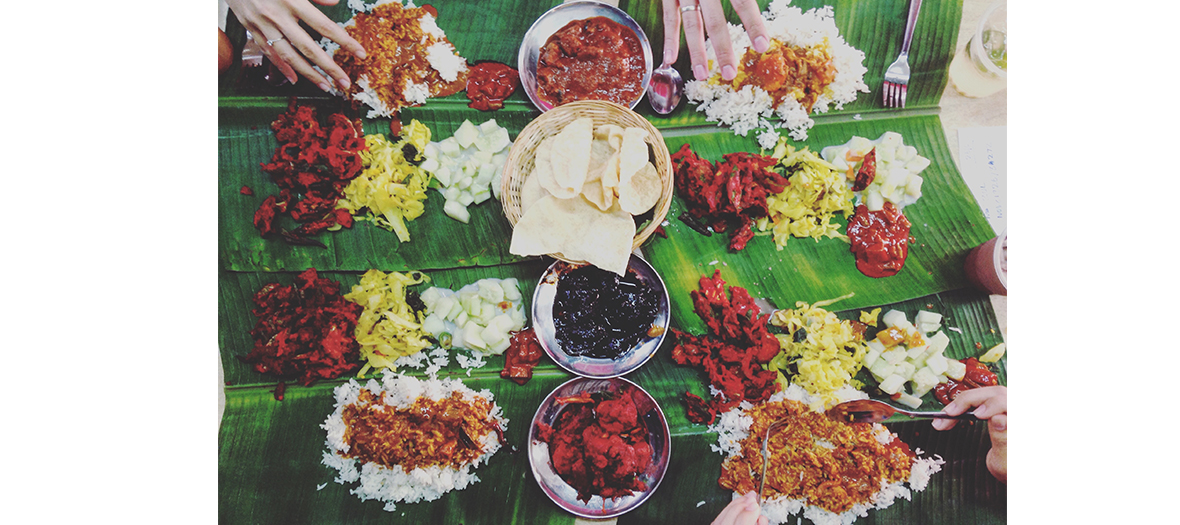 © Unsplash, CC
Let's be honest, one does not go there for the decor, but these two restaurants are always jam packed.
First of all, I recommend Saravana Bhawan, a veggie restaurant that serves tali : an Indian bento box with five veggies, rice and bread. They also have terrific rice crêpes to be filled up with mashed potates.
In the same area, there is Shree Krishna Bhawan, who serves very spicy cuisine from the South, one finds nowhere else. I love their curries and byriani rice.
a panna cotta not like the others
It's the recipe of my boyfriend, Claudio Cambon. Since he is Italian, I asked him to invent a half-Italian/half-indian recipe. And the result is this Indian style panna cotta with caramel.
Incorporate 2 tablespoons of powder gelatin in a cup of whole milk at room temperature. Mix.
In a salad bowl, mix 2 cups of whipped cream with 4 tablespoons of blond cane sugar.
Heat on a very low flame for 10 minutes, after having added ½ teaspoon of cardamom, 4 cloves, a small stick of cinnamon, and a dash of nutmeg, to allow the spices to marinate and melt the sugar.
Pass the mixture through a sieve to remove the spices.
Mix with the milk and the gelatin.
Pour into glass container and place in the icebox for 3-4 hours in order for it to solidify.
Before you serve it, add a tablespoon of « La Chambre aux Confitures » caramel. You can add a few chocolate coffee grains on top.
the Indian beauty secret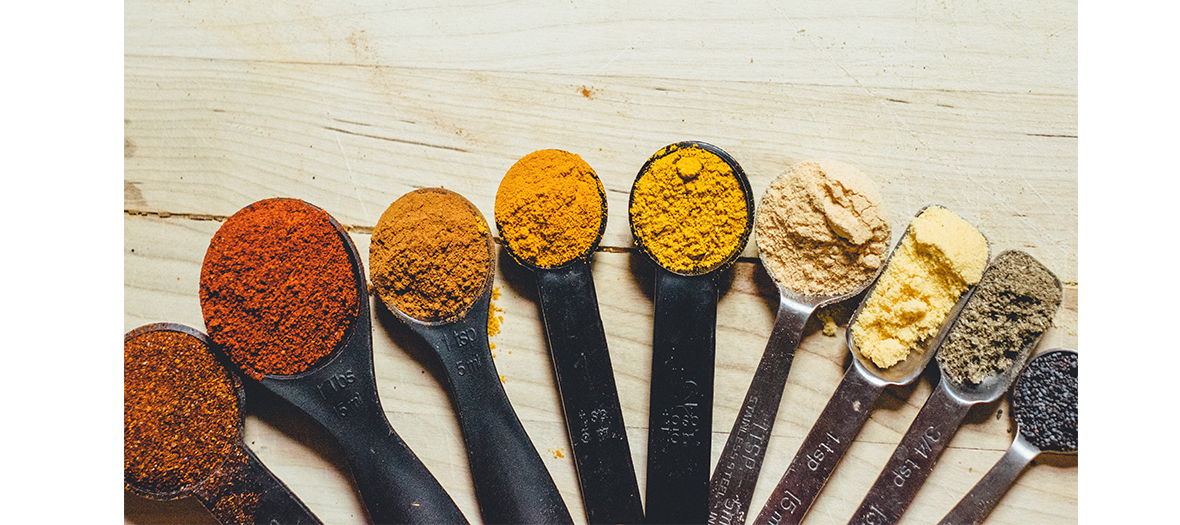 © Unsplash, CC
I often use a mask made with chickpea flower and ginger, to be used as a scrub. This ancestral preparation has the reputation of giving glow to the complexion. It was traditionally used by Indian women the day of their wedding to appear fresh and radiant. This treatment works for all types of skins.
Mix all the above ingredients in a small bowl and apply to a cleansed face.
Leave on for 20 minutes. Abundantly rinse with water.
An indian movie you recommend
Mariage des Moussons is a wonderful film, directed by an Indian gal who lives in Canada. The story is about a wedding in India with all the problems pertaining to the organization of the ceremony and the families. It's fun, you laugh, you cry. There are lots of colors, songs, dancing. It's quite realistic, contrary to most films.
There is also The Hundred Foot Journey with actress Helen Mirren. It's a film that revolves around food with a young Indian cook who wants to become a real chef. It's not an amazing film but it's cute and you spend a nice moment.
Indian artists to see once in a lifetime
I am quite keen about rhythmical music. There are two very well-known Indian percussionists who come through Paris occasionally.
First, Zakir Hussain, he's THE tabla maestro, an instrument comprising two boxes. He has already played at the Bataclan and recently at La Philharmonie de Paris.
Trilok Gurtu also plays the tabla but with jazz rhythms. These are exceptional concerts, so it's important to be on the lookout as to when they will come to Paris.