It's opening season for white asparagus. So make a beeline for this treasure from the Landes region to be dipped in a gribiche sauce. Just the kind of small sin we love.
Preparation time: 15 minutes
Cooking time: 6 minutes
For 4 persons:
-    16 asparagus from the Landes IGP
Peel the asparagus. In order to avoid breaking them, place the asparagus on the kitchen counter and remove thin slivers of skin with a special vegetable peeler. Then place the asparagus on a plate (you can set aside the discarded asparagus stems for a salad). Dip the asparagus for 6 minutes in boiling salty water, drain them and allow to cool down.
Chop the capers, the pickles, the hard boiled eggs and the aromatic herbs. In a salad bowl, make your own gribiche sauce: whip the mustard and the vinegar, season with salt and pepper. Pour a little peanut oil. When the sauce is firm and thick, incorporate the shredded eggs and herbs. Place the asparagus on a plate and garnish the small compartment with gribiche sauce.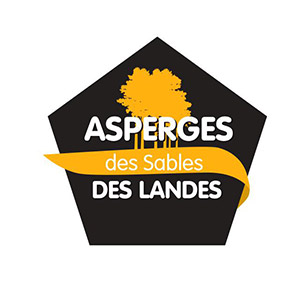 © J-C Amiel / O. Souksis Savanh / asparagus from the protected Landes IGP sand