A number of great chefs have imagined upscale TV dinners to enjoy in front of their favorite series... in a very clever recipe book. The darling of the Do It TEAM? The irresistible Wisteria Lane salad with a resolutely Bree style !
THE GARDEN OF JOHN ROWLAND
Fertile soil: keep the vegetables peelings (after having cleaned the veggies) and put them in the oven for 45 min à 180 °C. At the same time cook the beets (previously scrubbed with kitchen salts, oil vinegar Banyuls vinegar) also for 45 min.
Peelings must take on a brown color. Blend.
Gabrielle's neat looking lawn: roast the squash seeds in a pan. Mix with 1 teaspoon of sugar, ½ teaspoon of salt and a dash Espelette pimento (for a little spice) and the dry garlic (avoid over-blending because the mixture turns into a paste because of the oil in the seeds).
THE MURDER OF MARY ALICE
For the dead meat : Marinate the duck breasts for 45 min with 1 teaspoon of smoked salt (and branches of beech wood if possible).
Pan fry the duck breast and collect the fat. Once you have removed the fat, place the duck breast on the flesh side and cook for 2 min. Se aside in aluminum paper.
For a nice blood stain: verify the cooking of the beets that changes according to their size and mix with the duck fat; depending on the quality of the flesh, add water until you obtain a smooth but non liquid texture.
Mince the onions in wide slices and burn with a blowtorch or on the oven top flame.
THE A-BREE-COT CONDIMENT
Cut up the apricots (without the pits), cook in a pot with a little water, add sugar or not and blend when they start falling apart (about 15 min).
When you are ready to serve, heat up the mashed beets and pan fry the duck breast for 1 min on each side.
Take a satellite view of Wisteria Lane and reproduce this image on the plate.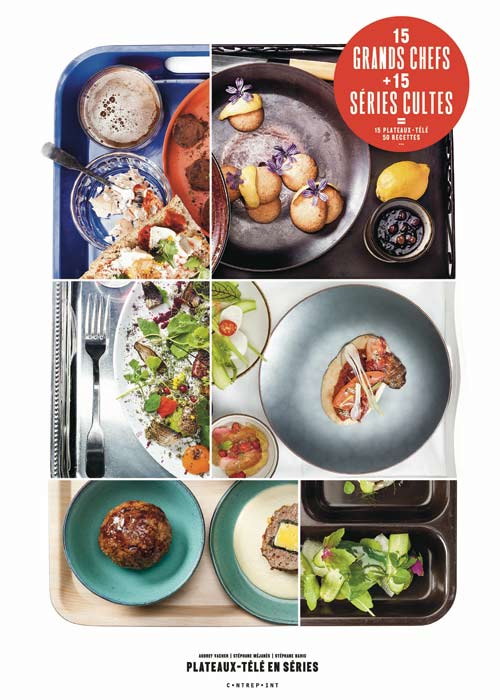 Also discover the salad of Blair Waldorf and the beef filet of Beatriz Gonzalez.