Want to make an effort to become "more green" but you do not know how you go? Do It In Paris has concocted for you a list of anti-pollution actions so easy to adopt that you will not feel them pass ...
Zap the candles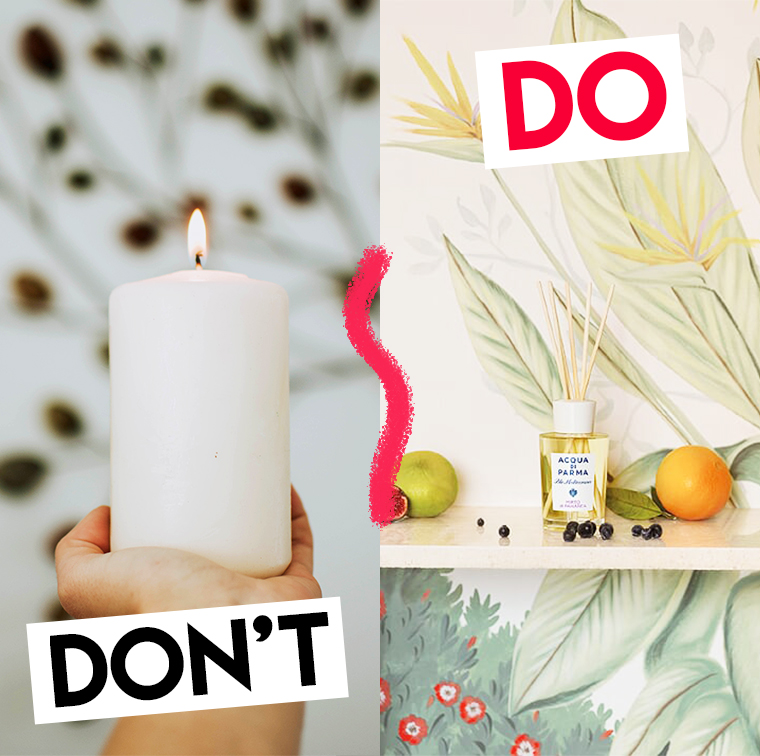 It's sad, but we will have to remove scented candles from our lives. In Paris, the pollution in your apartment is 8 times greater than that outside ... The fault, among other things, of the candles which release fine particles en masse.
The right gesture: treat yourself to the " healthy " smells for the house of the sexiest houses of its kind… Like the stick diffusers of Acqua di Parma , the extraordinary Italian perfumer (68 €, available at Galeries Lafayette des Champs-Elysées) .
Zap Google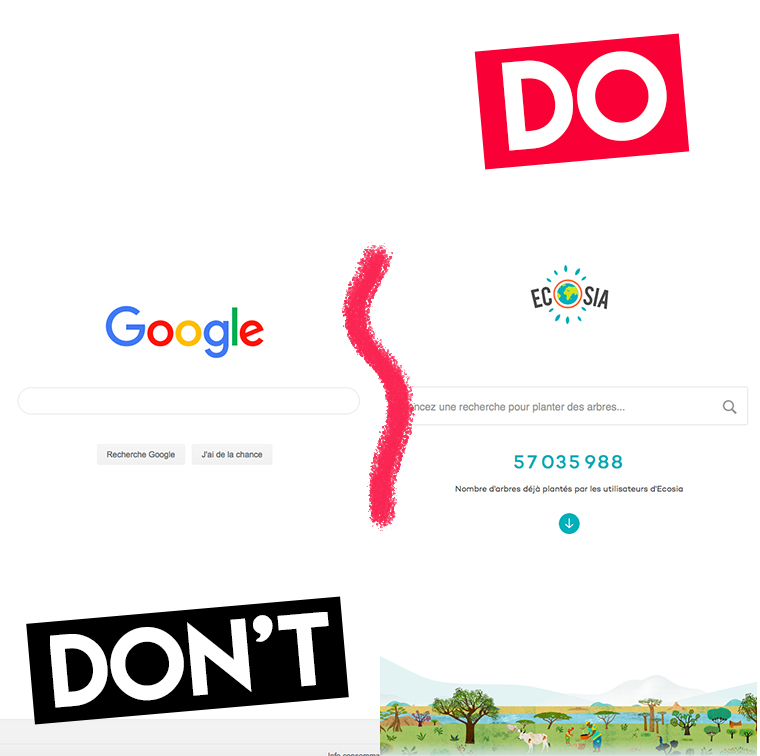 Fed up with feeling like you're being watched by Big Brother and enriching GAFAM (the acronym for web giants: Google , Facebook , Apple , Amazon and Microsoft ) every time you draw your smartphone ?
The good thing: we download Ecosia on our computers and we leave Google behind. This free search engine plants a tree for every search! 100% powered by renewable energies, its carbon footprint is totally negative. The must ? Your data and personal information are protected with Ecosia.
Zap intimate wipes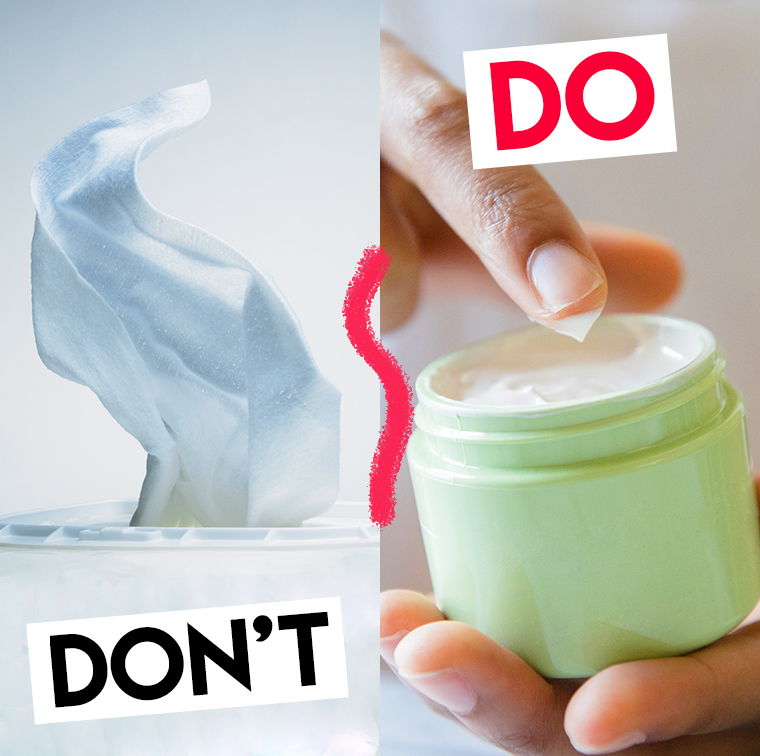 Did you know ? In addition to killing your vaginal flora, wipes are one of the most powerful pollutants. They generate 20 times more waste than sprays and creams.
The right thing to do: if you really want to refresh your kitty, we follow the advice of gynecologist Odile Bagot by using moisturizing creams ( € 8.99 ) reserved for private parts and available at Monoprix , to use with a tissue and a thermal water spray. Zero carbon footprint guaranteed… while keeping a kiki that smells good.
Zap food waste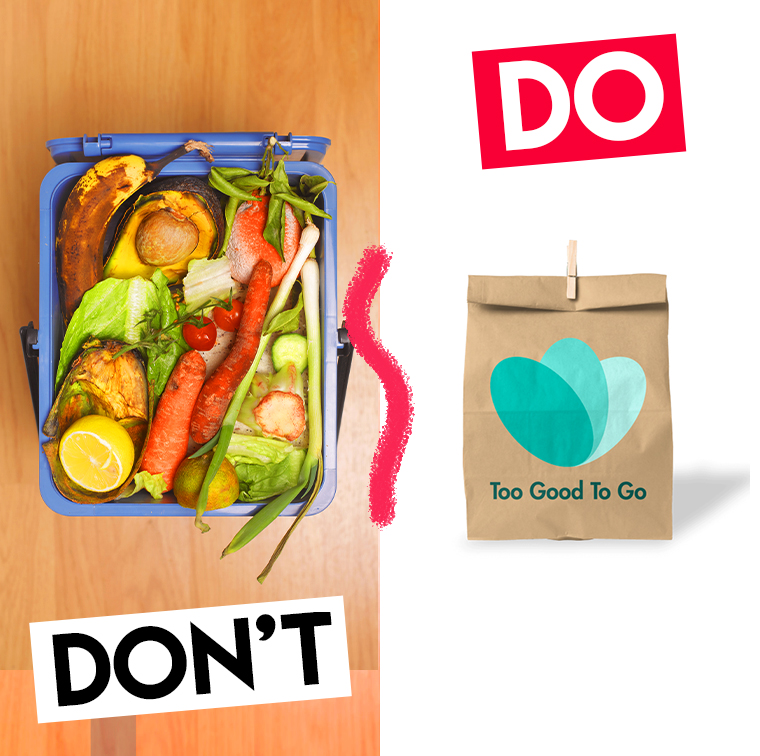 Food waste is the third cause of pollution in the world. Avoiding the mess is the best way to play green. Lazy Parisiennes will love it: we have found better than Ubereats and Deliveroo to curb this scourge.
The right thing to do : download Too Good To Go , to get all the unsold items from restaurants, greengrocers and even bakeries in the neighborhood at a lower price.
As with the delivery apps, all you have to do is select your neighborhood and the type of food you prefer… All that's left to do is pick up your surprise basket , made up of a selection of the day's unsold items.
Zap plastic bottles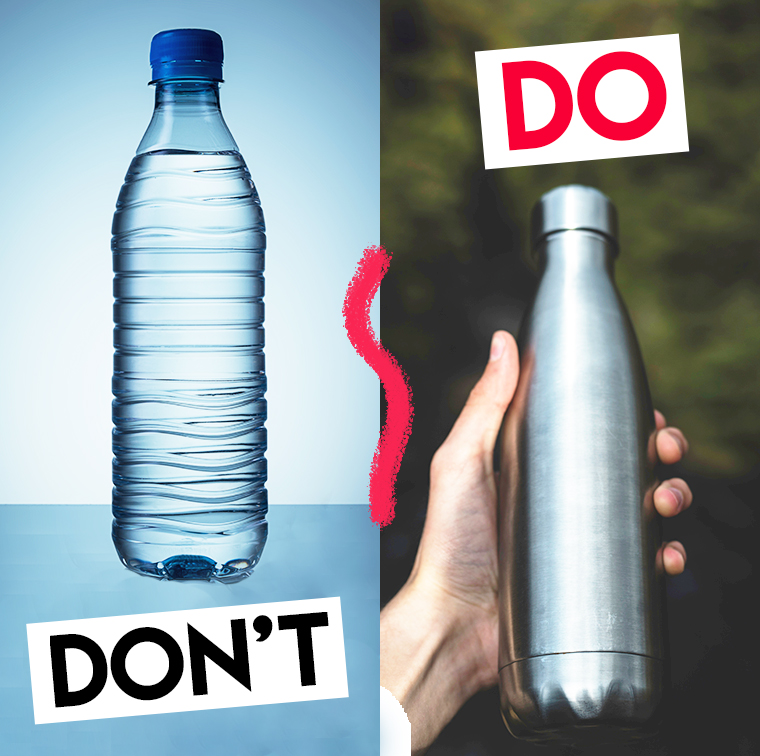 A French woman consumes an average of 70 small plastic bottles per year and only 18% of our waste is recycled. Try to visualize the impact that we have on the continent of plastic at the national level.
The right gesture: treat yourself to a superb Chilly's bottle ( € 30 ) super stylish in stainless steel to always have fresh water on you. You will save money .
Zap polluting trips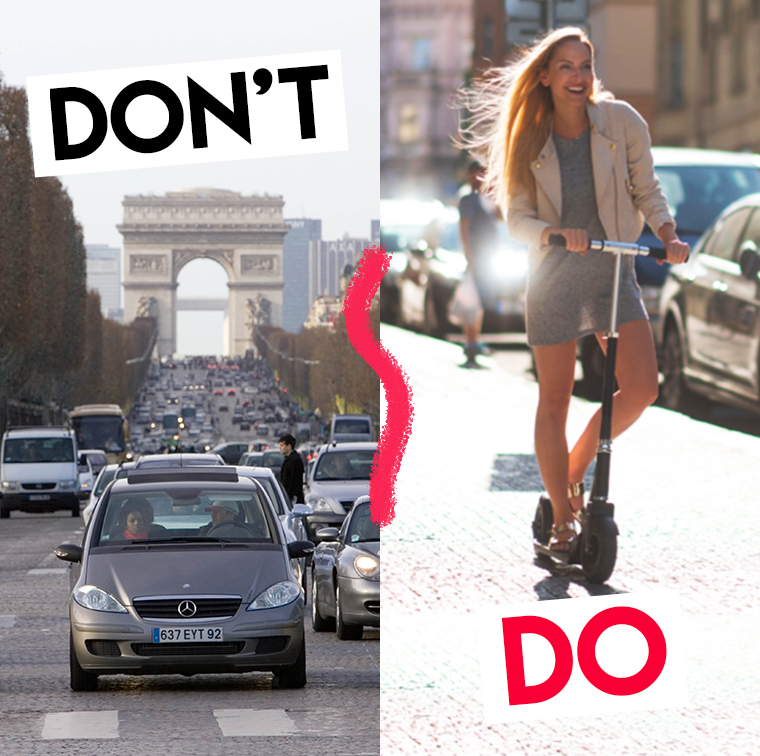 Do you only get around by scooter or bus ? Take advantage of the zero waste fashion to build your butt while doing a good deed for the environment.
The right thing to do : download electric scooter apps to make trips with a zero carbon footprint and enjoy the outdoors. In addition to that, we mix the useful with the pleasant because we save on our Navigo card and its Uber app.
Skip the ... fabric bags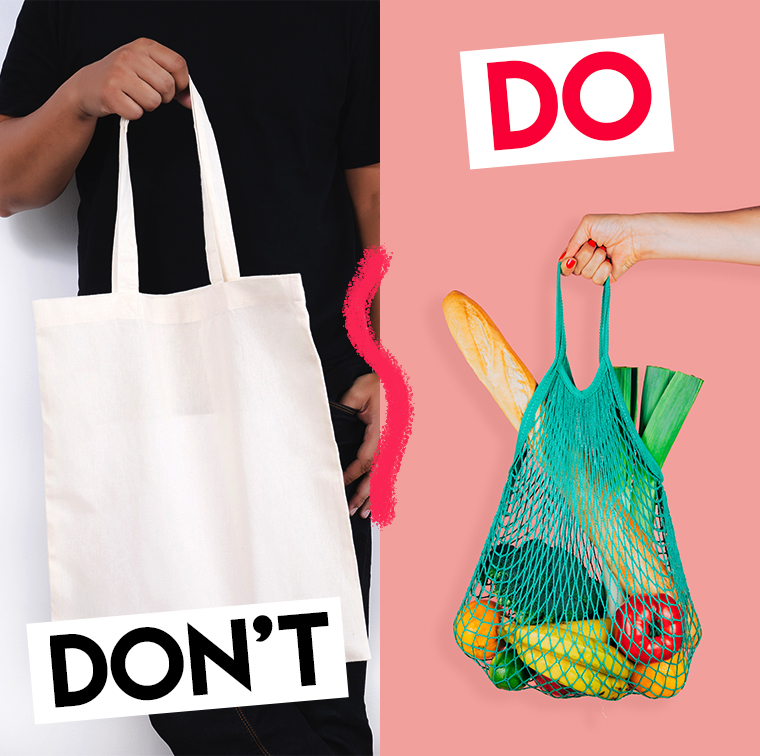 Breaking news: the tote bags emit more atoms to the realization that the plastic bags. The cloth bags should be used at least 130 times to become less pollutants than plastic bags for single use. Stop the proliferation of tote bags.
The right gesture: we give in to the fashion of the mesh bag ( € 12.99 ) as in the Celine fashion shows to shop . The ideal solution to be green and connected.
Zap the daily steak and fries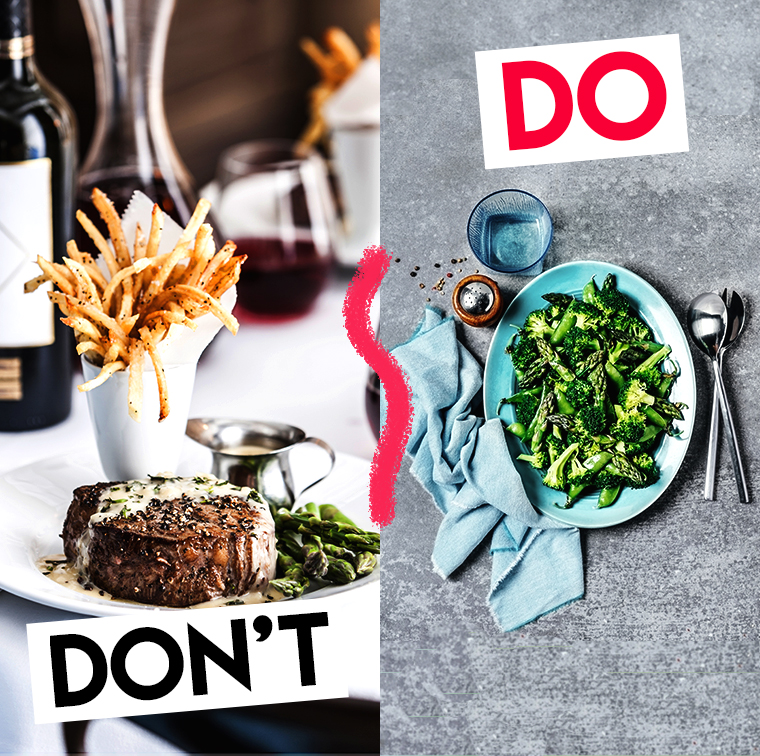 According to a study conducted by Havard, reducing meat consumption would be as efficient for the environment as halving the number of vehicles on earth.
The right thing to do: you become a flexitarian to limit your carbon footprint. The principle ? Limit your meat consumption , without completely depriving yourself. Translation: we have a roast beef , but only once or twice a week, and a very good one! The rest of the time, we play it veggie (with eggs). The perfect compromise for environmentally conscious sausage addicts.
Zap disposable cottons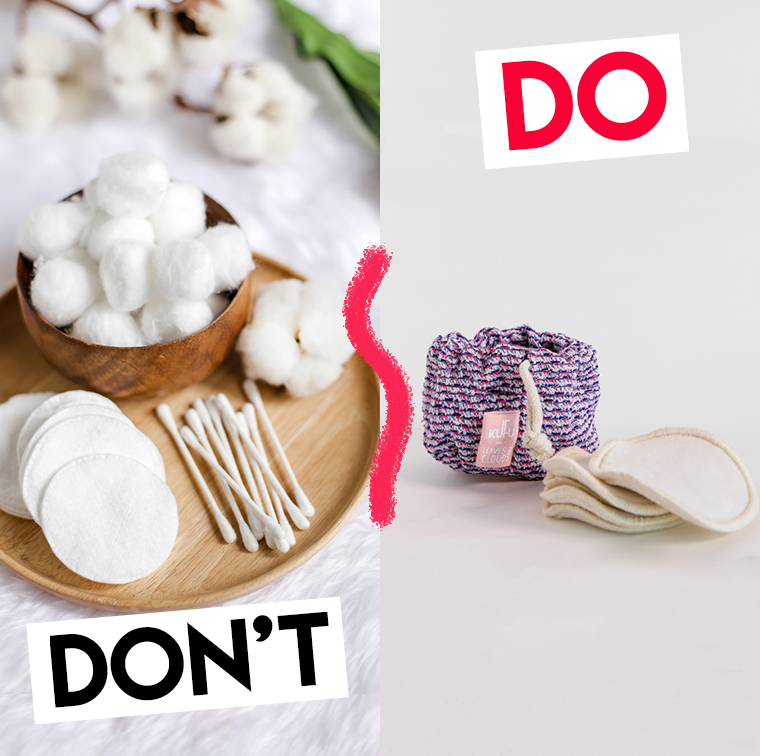 On average, a French woman uses 180 cottons per month . The problem ? The cotton industry is one of the most polluting. In particular, it consumes 24% of pesticides produced worldwide. So in order not to use products full of pesticides on our face, we stop disposable cottons .
The good thing: we buy these reusable cottons from the Leaves & Clouds brand ( € 19.99 for 5 cottons) that we can put in the machine after each use and which, in addition to being green, will make us do sacred savings .
Also find out: why you don't need more than 34 things in your closet and the best anti pollution creams .