Some Parisians don't necessarily know Cathy Closier. However, they all know the name of one of her babies. Season. Season Market. Café Crème. Café de la Poste. Or the ex Café Rouge. All hers. Each time: a place with added soul, amazing eats, terrace to hang out on. In short, places others would have liked to invent before her. It just happens that this entrepreneur knows her stuff when it comes to creating hot spots! Entrepreneur, working mum and good looking to boot: encounter with a warrior warrior.
Once upon a time… How did you launch your first restaurant?
It was just after spending a year in New York, I was 26- years-old... Le Petit Café in the 5th arrondissement. My ex bosses from the Indiana Café helped me. I sold it two and a half years later and opened Café Crème.
At the time, you really needed flair to open at the Carreau du Temple!
Ten years ago, Carreau du Temple was not at all trendy. People did not talk about the Marais, the actions was more around rue des Archives. I always loved this area and dreamed of moving there. One day, I was told there was a restaurant up for grabs. I jumped on the occasion, and we launched Café Crème. One hour before the opening, there was not a soul in the area. I was little nervous. It was not yet a hip area but but the place reflection the aspirations of my New York life.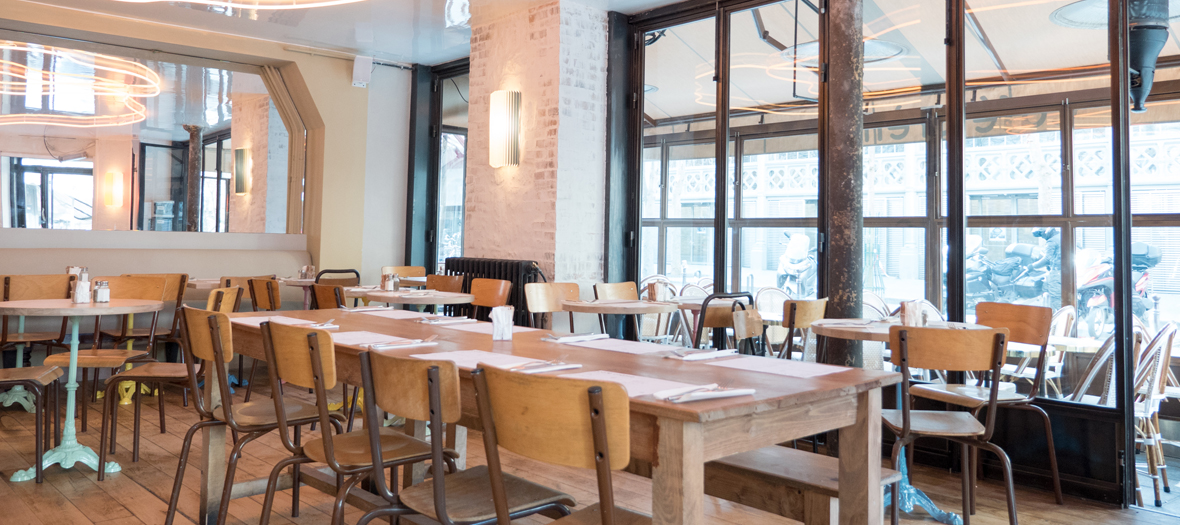 So how did it work?
Already burgers ! At the time, there were still not many and for me it was a priority. Same thing for the welcome, it's really very important to greet our clients. Like in New York. I wanted people to feel at home and to create a family ambiance.
How was the idea of launching Season a few years ago born?
It's exactly the same frame of mind. I continued to travel to New York where these kinds of coffee shops have existed for years. I was motivated by the fact there was nowhere in Paris where I could eat what I wanted any time of day. Having breakfast at 3pm, if I feel like it for example. Finding freshly squeezed juices, a burger or an acai bowl on the same menu.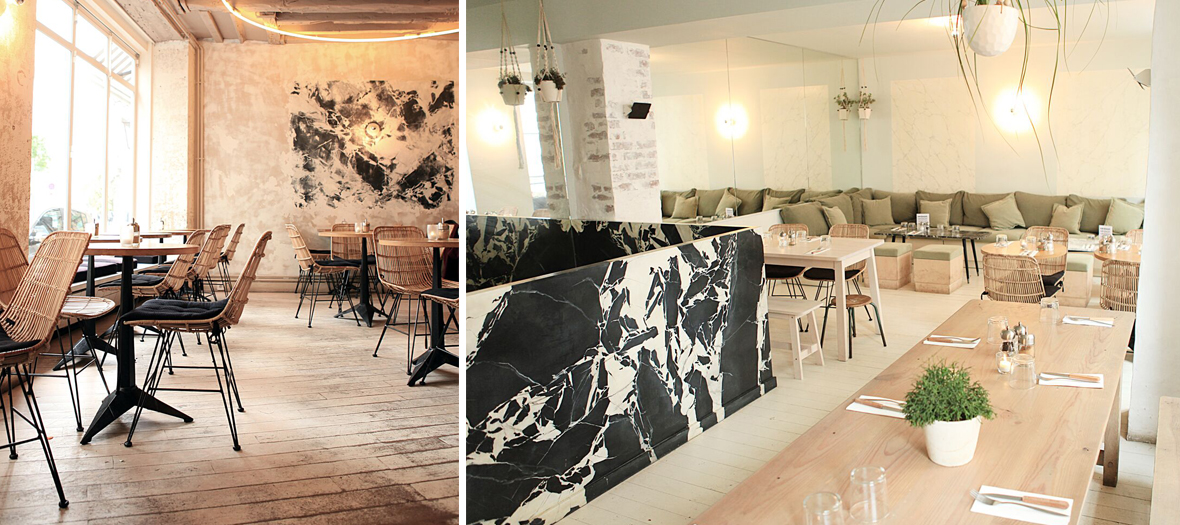 Do your realize that Season, today, is the coolest and most trendy in Paris ?
My first reaction is fear because I did not open it to be trendy. I put all my dreams into this restaurant and I just hope it will continue, I'm afraid it might be ephemeral… I just want it to remain a place where one comes— a classic.My second reaction: I am deeply touched because Season is everything I was dreaming of.
How was Season Market born?
First there was the Season take-away because we had lots of « to go » at Season. "When the next door place became free said to myself: go for it!
Season Market happened with the same spirit. Many people wanted to know if they could buy the glass, the cup, the chair, the grocery products….We decided to put everything in shop !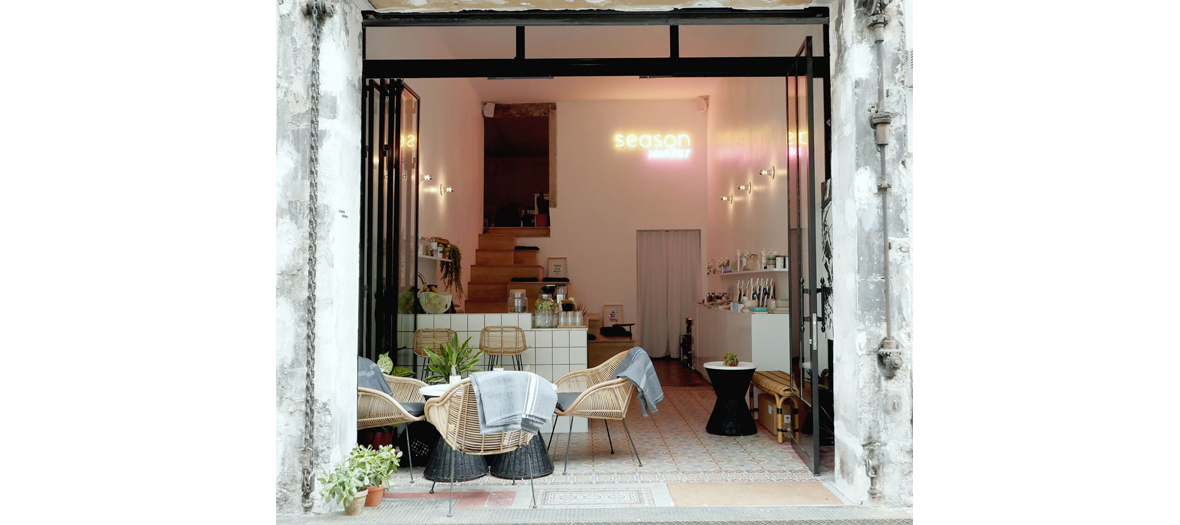 The key to your success?
WORK ! Lots of young women come to me for advice. Many people think Isucceeded by just snapping my fingers. A good concept is not enough. I was often discouraged because I was a young woman…people were constantly telling me things were going to be tough and that I would not succeed … And the first banker I went to see for a loan laughed in my face. You need to really hang in there and work twice as much!
When you speak of working… What is the key when you open a restaurant?
The hours ! You must be there all the time. Especially in terms of the staff. The clientele. You must never count your hours. You never know when it will end.
This work is my passion and I have blossomed doing it, but it was a sacrifice in terms of my private life, my social life. People tend to forget that also.
The sacrifice you did not make?
I had 3 children… I wanted to see them grow up. But don't kid yourself, it requires a military organization.
Describe a typical day.
I get up at 6:30am, I take care of the kids, I drop them off at school and I go to work. Before, I used to pick them up at school but know somebody else does. I come home and take care of them in the evening. And when they are in bed… I go back to work. For a long time I lived above the Café Crème. It was funny, clients sometimes would see me in the Marais trying to get my baby to go to sleep in his pram and a few hours later they saw me at the restaurant…! Now I am 5 minutes away on foot. It's NOT happenstance that my 3 restaurants, Season, Café Crème and Café de la Poste are so close to one another. When I have problems, I must be able to interfere quickly.
You are the always pretty and sexy working girl … Your uniform?
Jeans + trainers + a little bit of mascara.
When you go to the bank to ask for money: deffo some lipstick.
Never without ...
I am never without my 2 phones… NEVER, I sleep without my phone turned on, and if my phone disappears I'm in total stress. The only time I left my phone behind, I had to leave the café because there was a fire alert. Since that day: never again!
What do you cook at home?
Aside from nuggets for my kids (laughs). I don't cook much: I order out. I am obsessed with discovering new restaurants. Before I used to test one every evening. Now that they are all on Deliveroo, I have them come to the house on electric bikes!
The concept that makes you dream of New York ?
Bagatelle of course. Initially it's a place with Italian roots. When you walk in, you have the impression it's a bakery with so many different things to eat! in the back, there is a barista style bar where you can buy grocery products. They have also opened their own market. That I love !
Bagatelle : 1 Little W 12th St, New York, NY 10014, USA. More info on www.bagatellenyc.com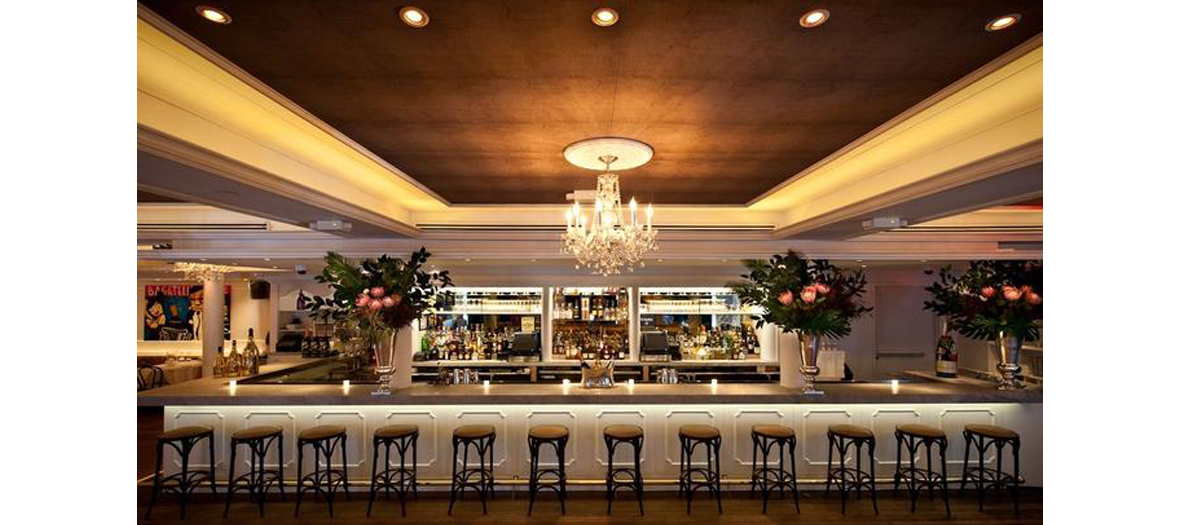 When you want to get away from Parisian frenzy, where do you go?
NEW YORK
(We insist) But when you really need a Slow Life parenthesis?
(She insists). NEW YORK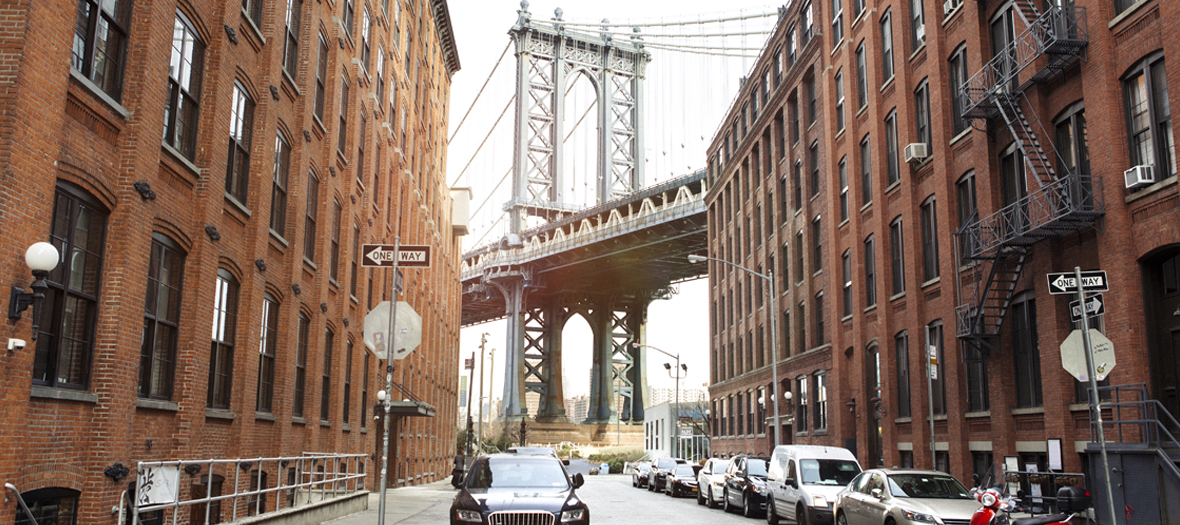 How do you stay slim?
I do lots of sports. I'm not really sure I do it well, but I do it. And since I work a lot, there is also the stress factor.
However, I am never careful about what I eat…I travel for my work…we sometimes have breakfast twice…we test things.
Burger or squeezed juices ?
BURGER without any hesitation.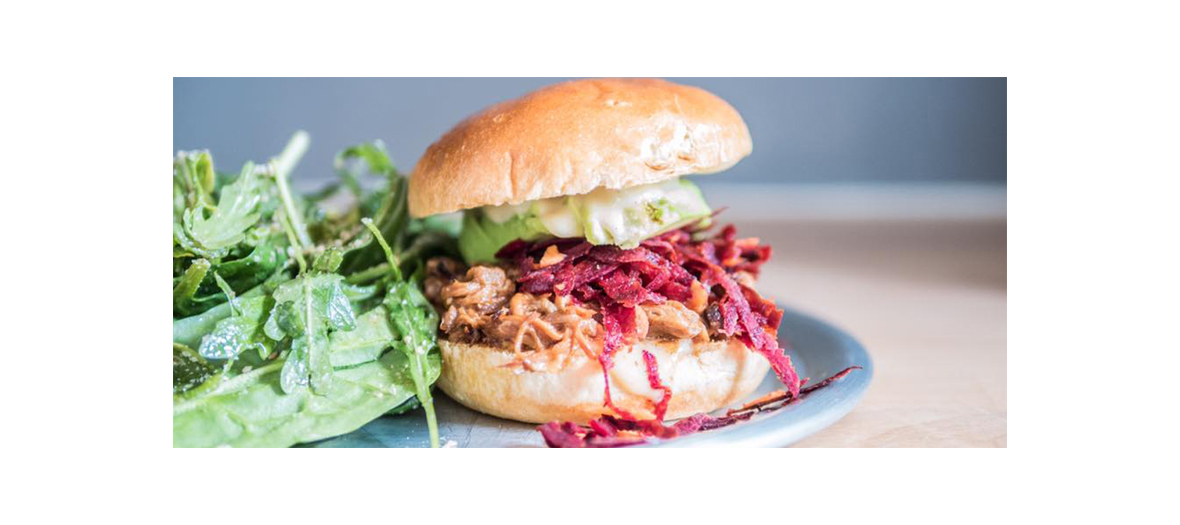 A woman who inspires you?
All the entrepreneurial women I meet. I know how things can be difficult for a woman.
What does the comeback of the feminist movement bring to mind?
Everyone says that I am a feminist. But deep down I don't feel I am a feminist. I am an entrepreneur and I want to help women who go into business. Just because I know it's tough. I like helping out women—it's very important to me. When I meet girls I give them my phone number so that they can call me up if they need help. I had nobody…so I want to be there for others. You are right, after all, that's what the new feminism is all about...
Also discover interview of Julia Sedefdjian, the youngest star chef in France.