It seems to be the woe of the century. Nobody sleeps well. To wit. 73 % of the French claim to wake up at least once per night for about 30 minutes and ¼ of the population lacks sleep…
Yet: it's been proven that the best ally to have glowing skin, is also an indispensable asset to stay thin while avoiding depression and burn-out. So how can one prevent insomnias without being caught in the spiral of medications? Here are some great tips to sleep well again if you have insomnias.
The essential oils sandman is going to drop by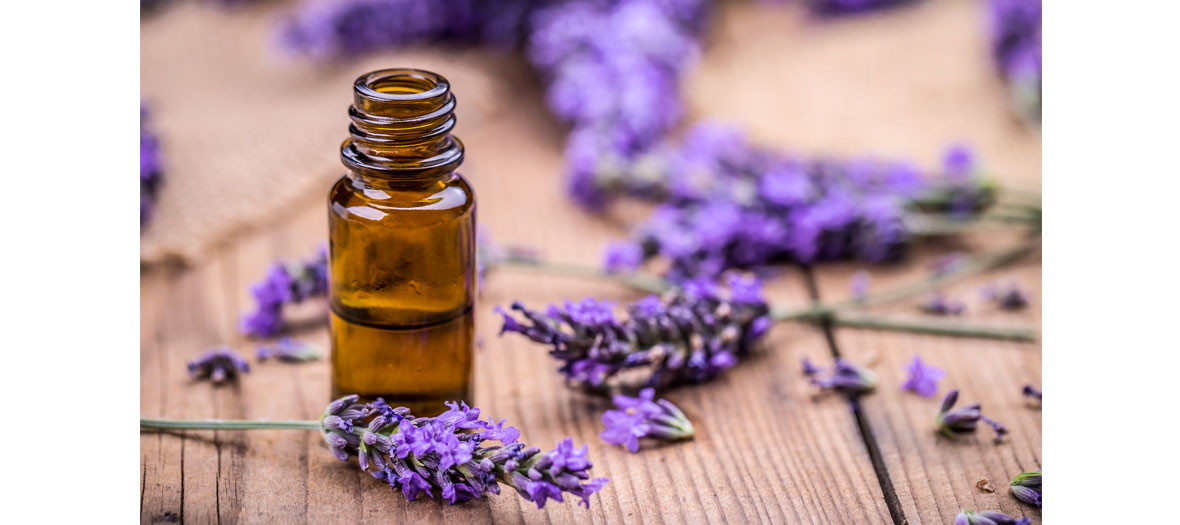 Super efficient, easy to use, not expensive and 100% natural, essential oils are the particularly efficient remedy and an excellent alternative to sleeping pills. Especially if you add on a calm and relaxing environment—that is to say "a fresh atmosphere (the ideal temperature is 18°C), a comfy bed and a tidy room".
How to use it? As a diluted application in a vegetal oil, such as Nuxe or a soft almond oil on the wrists and the solar plexus (between your breasts) the essential oil of lavender can help you for an insomnia linked to a situation of stress of when you dread going to bed, explains pharmacist Mathilde Clément-Allard.
The essential oil of noble camomile has a strong calming action, it can help you in case of an emotional choc (death, bad news...) and can be coupled up with lavender.
Where to look? www.pharmaciebailly.com
Taking a shower at -150°
Who would have believe it? Cryotherapy, a famous shower in freezing air that in 3 minutes can have rather miraculous effects on sleeping patterns, explains Matthieu who suffers from insomnia. "The result is quite similar to a long sauna session before jumping in a freezing bath"—that night you will sleep like a baby.
Indeed, explains Aurèle Gillet, co-founder of the PØLE institute, a former great sports figure and part of the Pole center of cryotherapy: "Stimulating your body by submitting it to intense cold boosts the production of endorphins that enhance relaxation. There is also a myorelaxing effect on muscles like after a massage or a session at the osteopath that favours this sensation of letting go.
In practice: it is interesting to follow sessions in the evening when one is trying to work on sleep, because the effects of the cryotherapy often occur 3 to 5 hours after the session. It is also important to favour a light meal in the evening in order to avoid a heavy sensation.
Also don't hesitate to attend several sessions on a relatively short period (3 go 4 sessions per week for 2 to 3 weeks) in order to increase the result and obtain a long term effect.
Institut PØLE : 13 Rue du Bouloi, 75001 Paris. Open Monday to Friday from 8am to 8pm and on the weekend from 10am to 8pm. 01 40 41 91 18. Starting at 50 euros.
Make love, not Instagram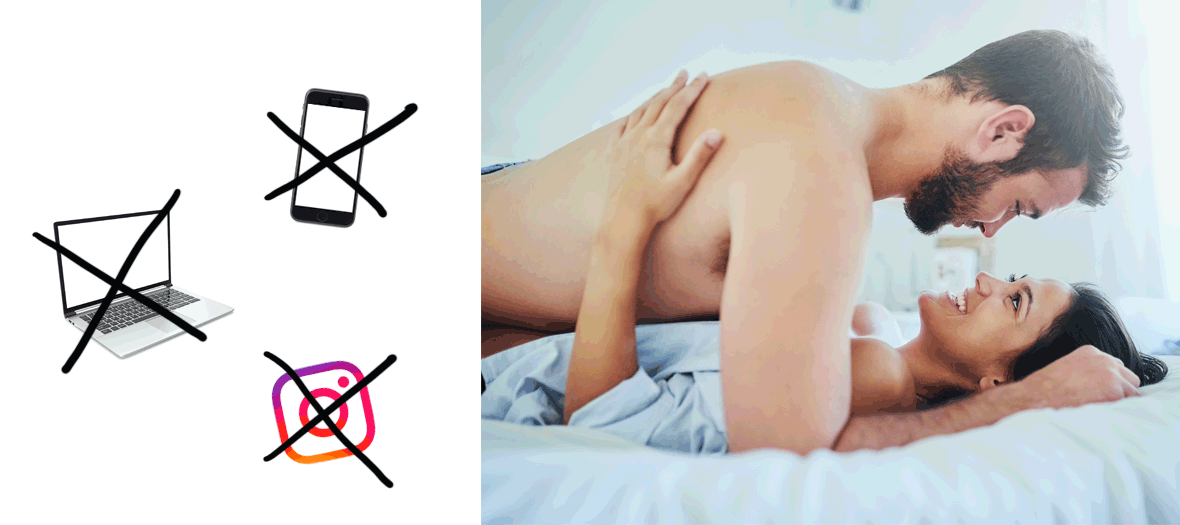 Is it really necessary to constantly repeat it? Before going to bed, screens, phone and tablets are big no-nos. And it's not the party poopers who are talking. But because there is a good reason.
"At the brain level, the cells that capture light are sensitive to blue light diffused through these machines and tend to make up. This is less valid for TVs because the vision takes place further away", explains Mathilde Clément-Allard, director of the Grande Pharmacie Bailly.
The idea, is each night to turn your bed into a reading temple! As opposed to an "addictive" series, when you are reading a good novel, as soon as you start feeling tired, your eyelids will drop naturally. And sleepybys. Better think of making love every night. It's the best way to let go and boost your endorphins before sleeping like a baby. Spread the word, a guy is the best sleeping pill.
Discover our list featuring the best books this Fall.
Treat yourself to a good bed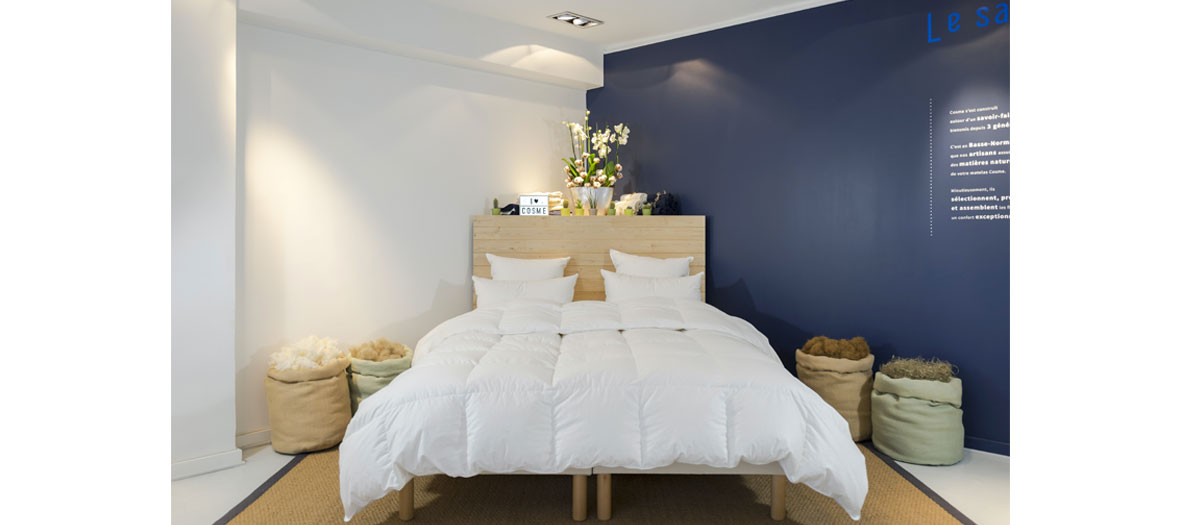 No need for a drawing, it's statistical: we spend ⅓ of our life in bed, so it seems quite mandatory to treat yourself to a mattress that deserves its name.
As opposed to Latins, the Scandinavians, king of the "home sweet home" happiness and hygge understood this since a long time. To be in shape with a positive sense of love, especially in Winter, you must sleep well and turn your room into a setting of comfort (and love) starting with the bed. Concretely: invest in quality bedding and treat yourself to a XXL version.
Well, the good news is that this is exactly what Atelier Cosme is offering, an incredible show-room of made in France seriously cool bedding. Better than a bed sales staff, this is a safeproof anti-burn-out method. We promise that you will save lots of money in anti-wrinkle creams.
Here, you are concocted a customized mattress in keeping with your problems: transpiration, backache, good resistance to vibrations if you move a lot, and mattress independence if your partner does not have the same problems as you… Result: you will have the best bed in the world. The Plaza can go back to bed.
L'atelier Cosme - 2 Passage Thiéré, 75011 Paris.
A small session of meditation
Meditation here, meditation there. Let's say you feel like trying… It's not always easy to find a yoga class where you can go every evening; and if you did, your relaxing efforts would be reduced to zero upon going home in the stress and cold of the métro.
Except if… you download a fab yoga app, that enables you to connect to very trendy classes, given by super pro teachers, even for super beginners.
The must? Their on line course series "Sleeping well" for less than 10 to 15 minutes dedicated to relaxation and sleep with very relaxing positions of pranayama that press on the right points for sleep. Set yourself up on a carpet or a rug. Then turn off your smartphone. And go to sleep.
All the info on: www.myyogaconnect.com
Also discover our great tips to sleep well.