Good news for all those who regret the Ritz Bar and adore ambiances of French salons, velvet decors, wall-paneled bars. In short, Parisian life is booming at the heart of this neo-classic pearl.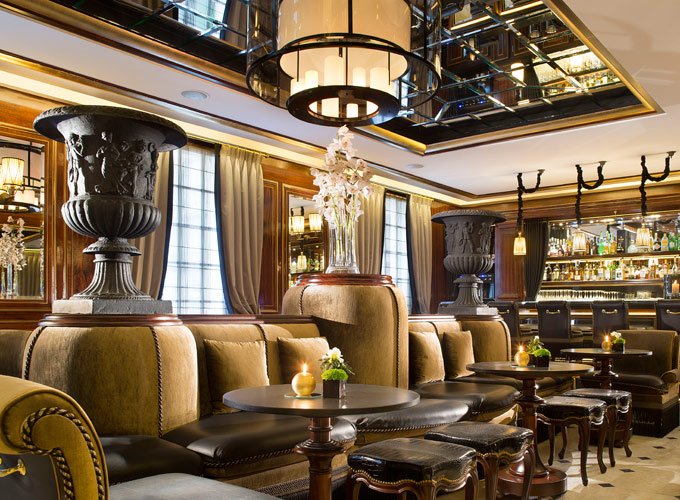 Who do you run into? Models and leading actresses, dandies who will go finish the night at Raspoutine, all the top honchos of the television world. It's all about incognito VIPs!
We adore : their « signature » cocktail: a drop of angustura, Cointreau and Grand Marnier twisted with champagne or their already cult Cosmo (12€).
Tip top: the possibility of couture nibbles! A plate of Parma ham (18€) or cheese (16€), foie gras canapés or blinis with salmon (20 €).
Open every night from 6pm to 2am.