How is your chouquette? If your boss is also the type who manages his teams by purchasing industrial quantities of sweet pastry puffs for the morning meeting (making you even forget lunch), you will adore laughing about the absurdity of certain rites taking place at the office. In his work, Le syndrome de la chouquette ou la tyrannie sucrée de la vie de bureau, journalist Nicolas Santolaria scans with wonderful humour all the new so called « cool » habits of companies. We have selected three examples that will make you perceive the long hours at work with a new outlook.
To understand your company, take the elevator
If you work in a building with an elevator, you know that this closed enclave (which, let's not forget, remains the least mortal means of transport in the world), is the theatre of a forced promiscuity with people that you don't necessarily want to run into. The interminable wait and the heavy silence that exists in this temple of plain « hellos » and « good byes » are for the author of the Syndrome de la chouquette, totally revealing in terms of company absurdity: « the daily life of an office is nothing more than an immobile and interminable voyage by elevator, to which has been added a dramaturgy in order to pass time. » The elevator is also the best place to observe with attention your colleagues and get a discrete eyeful of the boss's unibrow or the spot of wine on the shirt of his assistant. It would be too bad to take the stairs.
Scribbling during a meeting, you are an artist
You cannot stop your hand from drawing hearts, stars or dresses during interminable meetings? Continue! Better than the smartphone and Candycrush which might be perceived as an offense to authority, your spiral notebook contributes to giving you the allure of a model employee. Raise your eyes from time to time, nod your head and frown your eyebrows, then go back to your business and scribble happily, people will think your notes are perfectly complete. Thus, « you experiment a sort of graphic immediacy which has become very rare today (…) linking you to your true creative dimension in an environment that tends to deny it. » Why continue drawing? Because a TNS Sofres Survey affirms that the percentage of employees who have the feeling they are wasting their time amounts to … 74% !
To be credible, use English terms
If you try to translate into French vocabulary borrowed from the English language, often used by your colleagues, you will come across looking like a grandmother. Now in the world of open space offices, expressions such as 'brainstorming' have become run of the mill. But people tend to overdo it and use others such as 'free sitting' to present their 'reporting' in order to avoid 'hot-desking' or 'blurring'….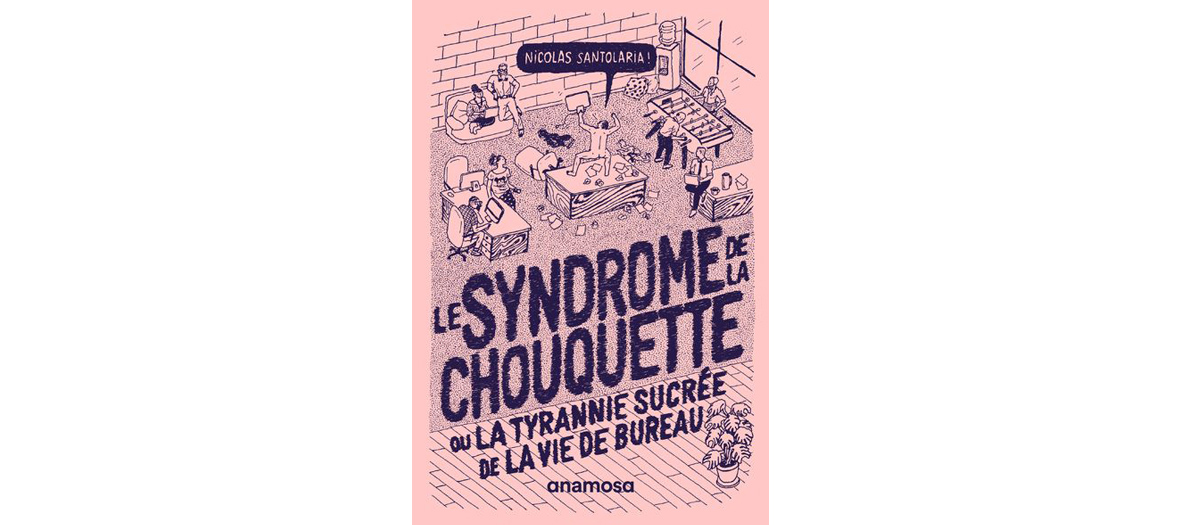 Le syndrome de la chouquette ou la tyrannie sucrée de la vie de bureau, Nicolas Santolaria, Anamosa, €14.90
Also discover, The new bibles of feminism.