We had been waiting on pins and needles since several months. With L'Exhibition(niste), Christian Louboutin is treating himself to a dedicated eventful presentation at the Palais de la Porte Dorée— and it's the most motivating fashion event for the start of the new year.

A grandiose scenography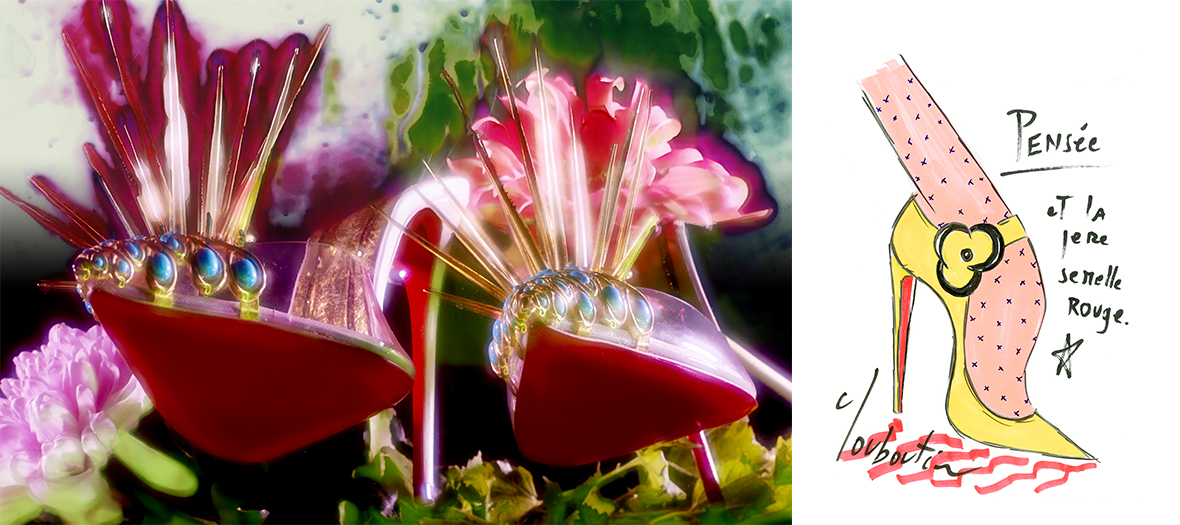 For this real Parisian kid, who grew up in the 12th arrondissement and was always fascinated by the former museum of African and Oceanic Arts, it was totally logical to inaugurate with glitz his first retrospective in the impressive Art Deco palace of the Porte Dorée. Fun fact: it's a thanks to a sign prohibiting heels (suspected of damaging the mosaics on the ground) posted in this mythical venue that the designer imagined the graphic line of his first shoes...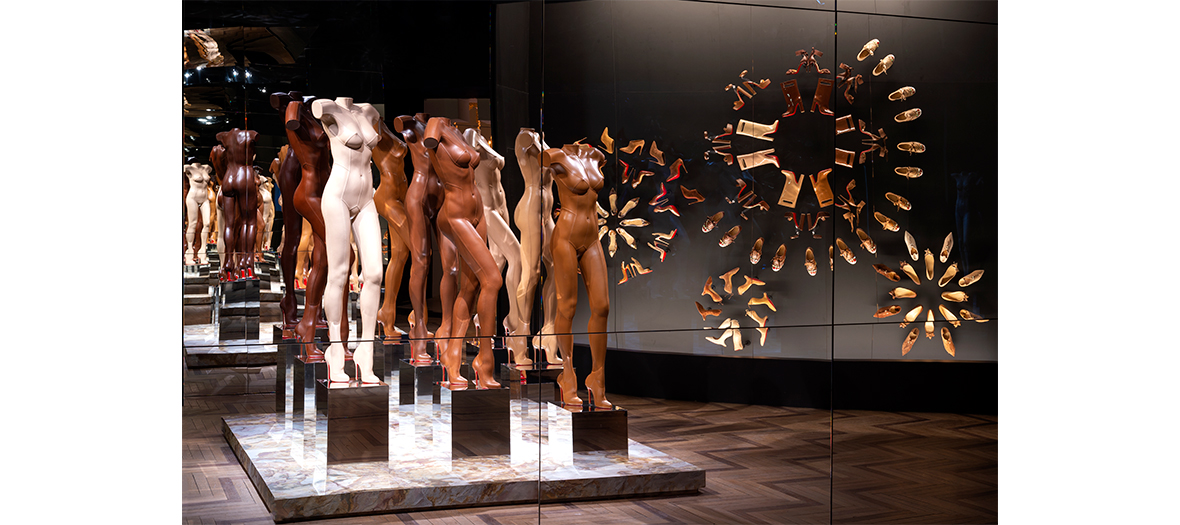 A huge expanse, ideal for the playful set up installed by the creative team of Christian Louboutin, who signs a wild scenography sprinkled with incredible shoe designs—including inspiring works from his personal collection, a Bhoutan theater room (the hologram of Dita Von Teese undressing is worth the detour), a baroque altar presenting the stiletto as a divinity, stained glass windows executed by the stylist himself, a gallery of 2.0 mirrors and even an army of models covered in leather, presumed to have been moulded on the perfect body of Arielle Dombasle! It's rare to see such a slick and instagrammable exhibition...
A creative genius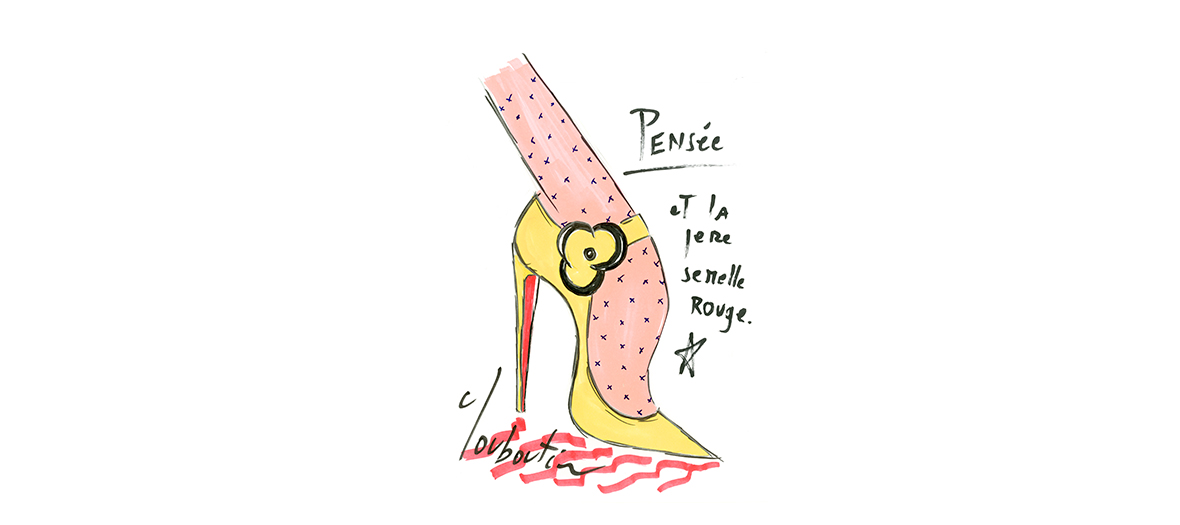 The red sole master takes us along on his imaginary voyage. From Antique Egypt to the Palace years, including his apprenticeship at Roger Vivier, his collaboration with David Lynch around fetichism, and his long list of fans and clients, including many pop culture stars, as well as his family story.  You will know everything regarding the inspirations of the one who made the deluxe shoe a landmark of emancipation.
L'Exhibition(niste) at the Palais de la Porte Dorée, from the 26th of February to the 26th of July 2020. Full rate €12, reduced rate €9
Also discover the revival of colette during fashion week and the new  arty venue of agnès b.