The deluxe cantina of the Palais de Tokyo is more than ever the rendezvous for artsy and fashion socializing … Normal, it's Laurent de Gourcuff, king of Parisian nights (Raspoutine, that's him, Madam, also him, as well as Les Planches...) who is at the help of this new hype place, in association with Gilles Malafosse, the talented owner of Pétrus and the Flandrin.
Tip Top: here is officially « the » loveliest terrace in Paris with a view on the Seine and the Eiffel Tower…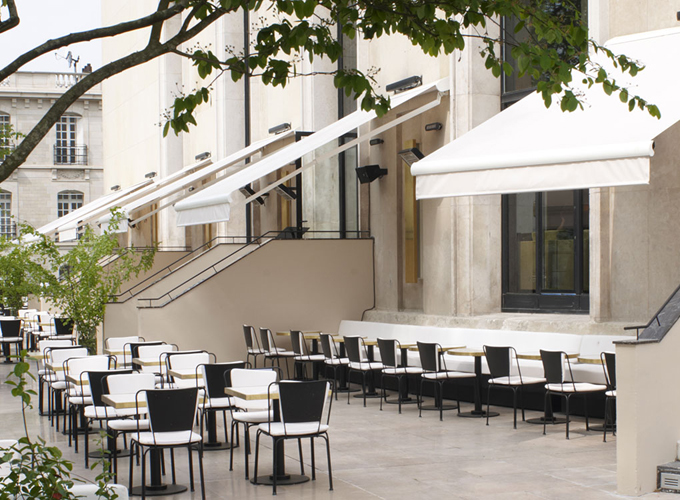 We adore: this place where you can display either a cool or ultra-trendy dress-code. This is where you can come show off some of your fave outfits, pretty dresses, sexy skirts and high heels without feeling over dressy. The glamour potential of the place is ideal for fashion statements…
We like… the very Frenchy menu where frogs legs (19€) flirt with a grilled lambchop and grilled veggies (31€) and golden sweet breads (35€) and for their dessert an ultra light millefeuille (13€) !
A buzzing style and VIP clientele: Beigbeder and fiesta fashion, artsy fans of contemporary art, good looking guys in their thirties, hot chicks, wild and wooly artists, wealthy out-of-towners