The ultimate rendezvous for new "elegant gals" is no other than this gourmet boudoir with a very Vendôme spirit that Sébastien Gaudard, the talented pastry chef of rue des Martyrs has just opened near Tuileries…For sure it will be the must-go fashion-week haute couture hangout of all the top fashion editors!
The chef's heart-throb? An old-school French style tea tradition that Parisiennes have always been wild about, like a retro-hype journey back in time... But of course, that's without counting on a wonderful decor, punctuated with wildly 19th century touches (velvet, marble) for a wonderful neo-vintage atmosphere...
Imagine tea settings and ultra-chic and sophisticated multi-decker platters, the nec plus ultra of tea and juices along with top notch pastries and viennoiseries. Of course, the amazing Streusel, a brioche with honey sliver almonds (3€), sinful croissants (2,80€), a chocolate-vanilla religieuse cake (7,90€), the hallucinating Tropezienne (8,50€), a wild rum baba and a wide array of ultra refined cakes.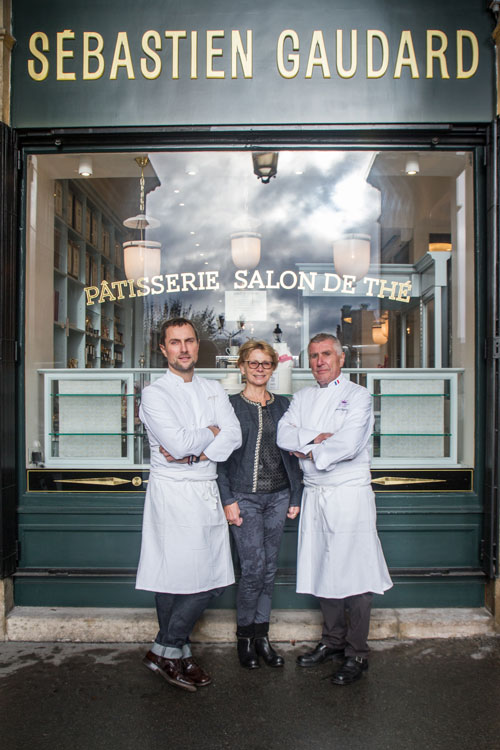 We adore: the salty traditions of the tea salon, showcased by the chef, such as his "wowie" salads, quite rare in Paris (16€), the Rolls-Royce of croque-monsieur (14,5€), or truly perfectly cooked soft boiled eggs with bread sticks (9,50€).
In short, the ideal place for a Frenchie à la carte brunch on Saturday and Sunday to catch up on the latest gossip with the gals...
Tip top: the "to go" pastry shop overlooking the Tuileries that today ranks amongst our TOP 3 for the best counter cakes in Paris.
Tuesday-Friday 12pm-7pm, Saturday-Sunday 10am-7pm.