While the Eat the Road food-truck has a wildly California Dreamin' look, the burgers prepared on-board are 100% made in Neuilly-sur-Seine. Because Benjamin, the pilot of this collector airstream vehicle (it dates back to1958), gets his products from suppliers in his native town to create chic junk food.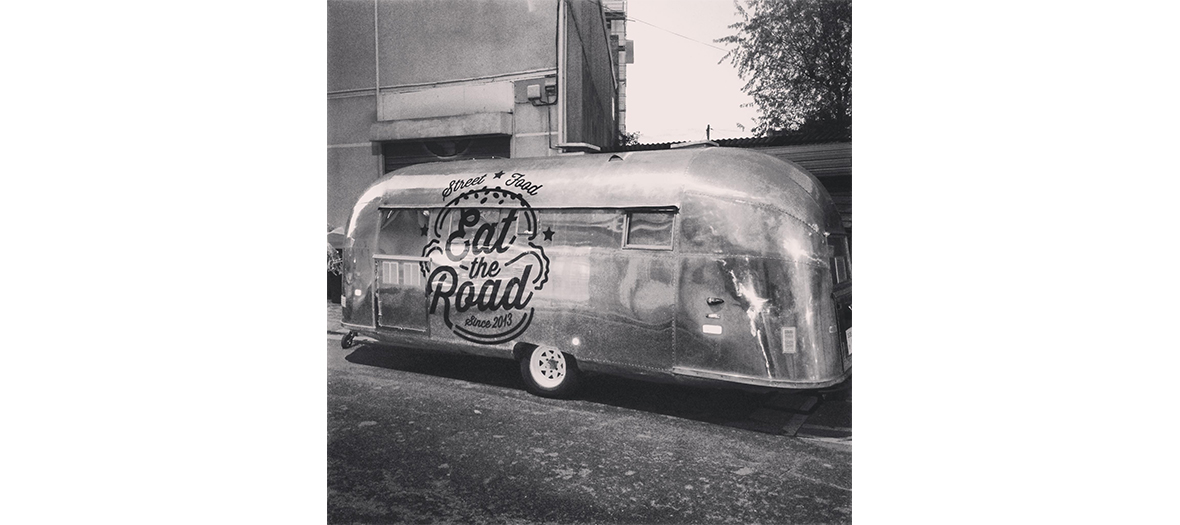 Buns and steaks come from the local bakery and butcher shop, same for the vegetables picked from nearby stands.
The result is three burger recipes with very West Coast inspirations. Westwood Big up (poppy bread, onions, arugula, ricotta, tomato), Santa Monica (sesame bread, onions, bacon, cheddar, tomato, pickles) and Venice (sesame bread, onions, cheddar, tomato pickles), served with fresh fries, of course !
Also to be tested, hot-dogs just like in New-York, East Coast style, with the 5th Avenue (onions, pickles), the Madison (added cheddar ) and the Brooklyn crunchy with fried onions.
The sweet touch? Chocolate and speculos brownies as well as cookies, all home-made (2,50 €).
The must? The possibility or pre-ordering by telephone 06 44 28 76 31, the hot tip to avoid the queue.
Where to find it? On Tuesday, place de Stalingrad in Puteaux and on Wednesdays Place du Marché in Neuilly. Nearby music will guide your for your first visit!
Burger+fries 10 €, hot-dog+fries 8 €
Discover the itinerary of the day on the Eat the Road  site and on the Eat the Road Facebook page