What is frex?
We would love to get them back together. Yet even though they recently touched (touched !!!) hands in front of the world, Brad and Jen say it again : they are " only " very good friends. Only ? What if, when we have failed to love each other with love, the friendly turn is better than a stopgap, a real good idea?
In the United States, they are called the frex , hear the " friends and ex ". At a time when we separate at lightning speed, when we raise the kids to a few streets, where we are quite lucky to have several love chapters in our life, the frex has become a character part of our modest and joyful little life. Our celebrity friends, who like to lead the way, boast about these beautiful relationships that they proudly display in the eyes of the whole world. Gwyneth Paltrow , who declared that she and Chris Martin had " never been so close as since [they were] separated ", conveniently gets paparazzed with her boyfriend, her ex and his new girl on the train to have a picnic on a Sunday afternoon, hair blowing in the wind and a smile on your shoulder.
Jennifer Garner accompanies her good old Ben to his rehab sessions. And even our Frenchies Joey Starr and Béatrice Dalle , however reluctant to follow the herds, have succumbed to the pheno frex.
The frex is chic (chic, chic, chic)
Is the frex chic? In short, to do the exact opposite of our parents who never spoke to each other again after having divorced, does our generation want to prove that it knows how to be an adult (her), by having too cool relationships with his ex? " What is chic today is the two extremes ", explains Patrick Papazian , sex therapist and author of Parlez-moi d'amour *. And to continue: " To have a narcissistic pervert ex , guilty of all our evils, or to have an ex who is our best friend. Before, we met his ex or we had news by chance. Today, with social media, we have access to our whole life (and vice versa). And then there is more often a rapid re-composition. Our relationships sometimes did not last very long and there is not too heavy a history. We then switch much more easily than before on the friendly side. "
The frex, this vintage accessory
New accessory of it-girl open and well in his sneakers, we carry our ex everywhere and we put it in all sauces. " Gabriel thinks that suits me better, the bob is short, don't you think? "," We go with Gabriel on vacation with the kids, it's so practical. He knows me so well, I can tell him anything… "
Wouldn't it become toxic, this stylish BFFex that anchors us to the past? " We are in a society of nostalgia. Our young people of twenty are nostalgic for their ten years. Instagram, Youtube, Internet… Temporal borders are totally eroded ", explains the expert. As we dive back into episodes of Sex and the city or his old snow jeans , there is in our attachment to the frex the unacknowledged need to curl up in a fantasized period when everything was going well. What is false, we know (as for snow jeans, is it really a good idea?).
Good use of frex
To make good use of your frex, and to be able to make yourself available to a new relationship and move forward, you must have respected the minimum duration of the couple's mourning, the old way. Even if we are sure to have grated to the cord our old feelings at the time of the breakup. " You don't mourn a story so easily. The starting point: it is that we loved each other. There are things that do not change despite the times. Let's go back to our basics. You have to let a little time pass before you can consider a friendship relationship with your ex. "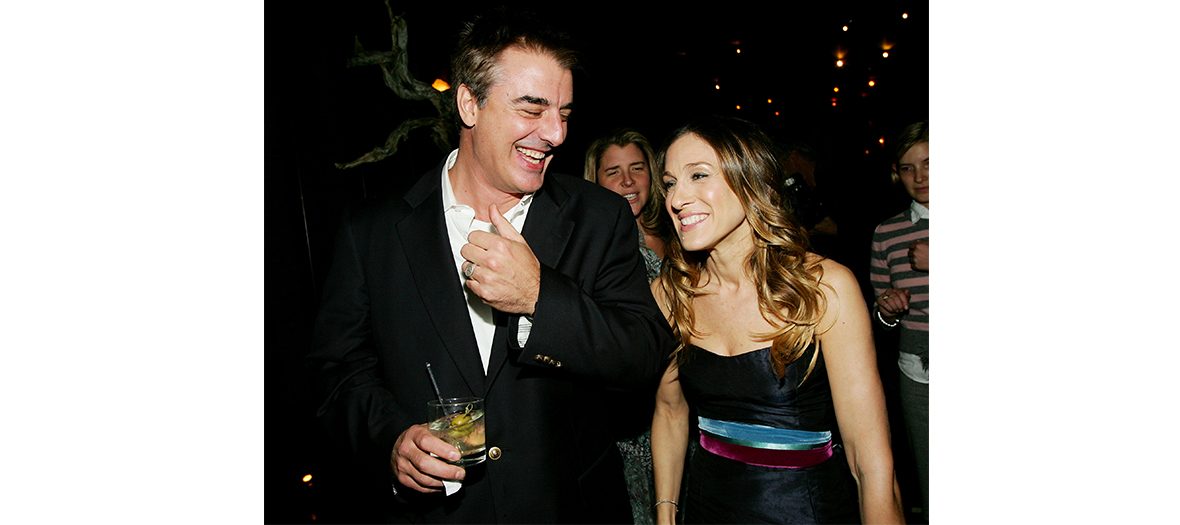 Later, when everyone has walked their own way, mopped up their sobs in the arms of their buddies and sistas, and buried all nostalgia for this ancient story, friendship can blossom between disunited lovers. Because we do not remain friends (worst phrase ever break), you become one. And then, not too much. Friends, this is good. " Better " may be too much.

* From L'Opportun editions

Also discover Dry humping: nostalgic masturbation to re-adopt without delay