It's the stunning destiny of a TV-reality star, who started out with comedy in the scripted reality Hollywood Girls and who, after a move to London and a fashion lifestyle blog became an influential it-girl followed on Instagram by more than 2 million fans eager for her advice.
An accomplished healthy girl and business woman, her name this year is associated with leading brands for ultra fashionable micro-collections such as APM Monaco with a furiously desirable collection around denim, imagined in collaboration with designer Kika Prette. More stellar than ever, the blond twig chatted with us about jewellery, fashion and beauty tips in the APM Monaco boutique right next to the Opéra Garnier.
In what way does your collection with APM Monaco look like you?
It looks like me because it's different than what was presented at APM, and it mixes both the fashionable side of denim with jewellery. It's quite a trendy collection… Of course it comes across as a cool cat gal (laughs).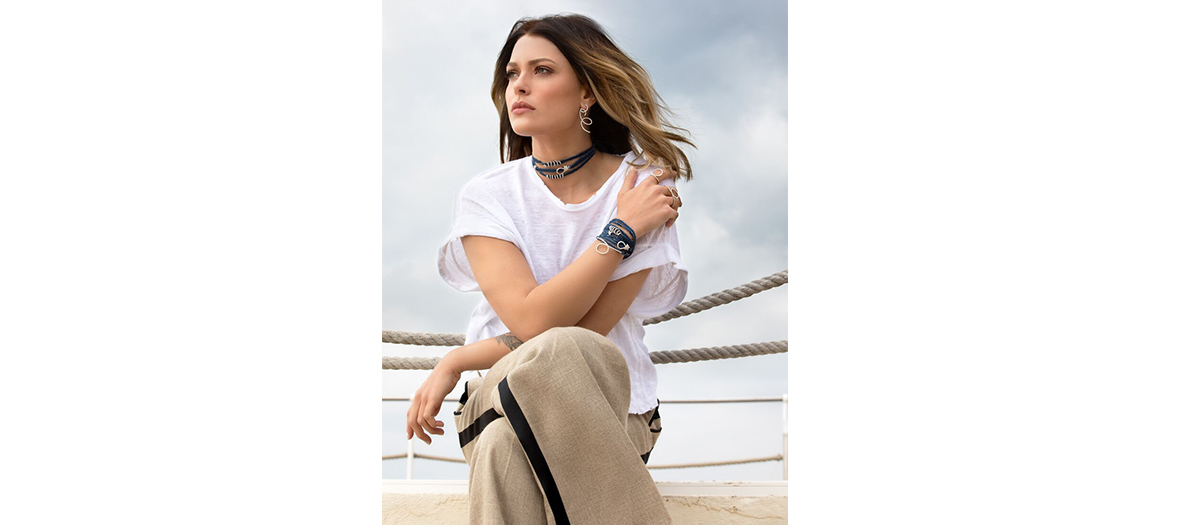 APM Monaco, 12 Boulevard des Capucines, 75009 Paris. 01 45 22 43 58. www.apm.mc.
© Caroline Receveur x APM Monaco
What's a modern piece of jewellery in 2017?
I would say it's a jewellery piece that adapts to all one's outfits. Sophisticated while not being too bling. Almost minimalistic.
Would you recommend that a young girl participate in TV reality to stand out from the crowd?
No! I don't recommend TV reality. However, if had to start over, I would follow the same path, but right now I would be incapable of starting over. For me, already, it was ten years ago. The stakes were not the same. Those who participated in TV reality ten years ago did not have the same vision of things as those who participate today. I say that it's useless to think TV reality will make you well-known or to try getting something out of it. There are other means these days to be spotted and to stand out from the crowd. I notably think of blogs and social networks, that can provide a real booster—especially when they have interesting content. It's much more creative, much deeper.
What do 24h in the life of Caroline Receveur look like?
I just did a video on this subject for Youtube, where I show the other side of the decor, the real backstage of my particularly speedy Parisian days. This one features Fashion Week, but that's basically what it looks like.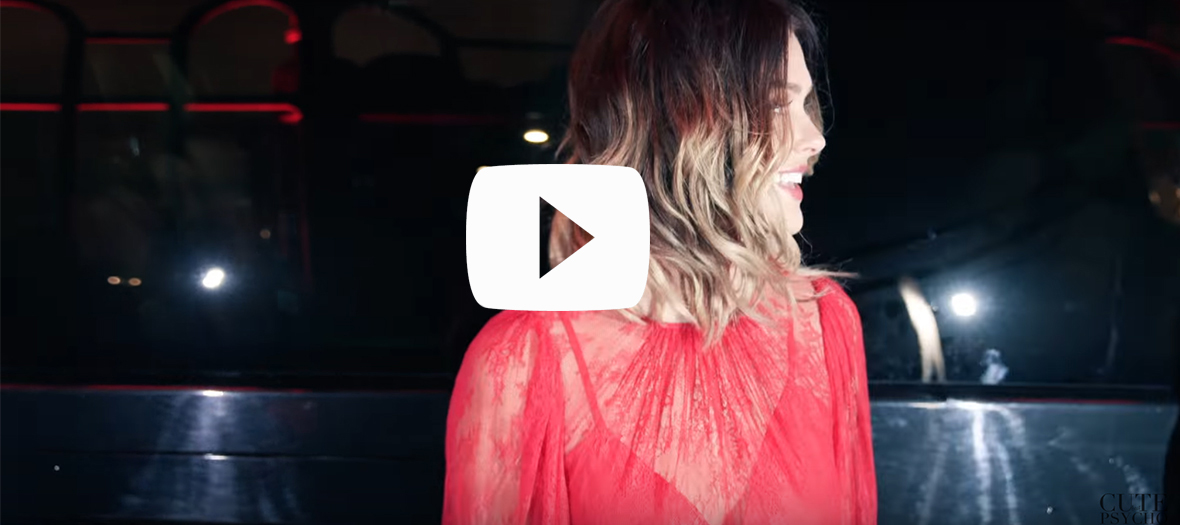 Why did you prefer London to Paris?
I think that I needed a little quiet and a change of scenery. Also because I felt a real heart throb for this city that has super positive dynamics. In fact I adore being nobody in the streets of London. People recognize me a lot less, except of course when I run into French people.
Your favourite places in Paris?
I really like Klay—it's not just a gym club, since it also has a restaurant with a super healthy and gourmet food selection—and the setting is tops. I adore Jérémy Fromentin, the in-club hairdresser of the Kare hair salon. He's very good and available! When you go see him for a blow dry, you come out looking great.
When I need a facial, I go to Filorga. They have a wonderful institute in the 8th for super light skin peelings. And for hair treatments ­—I was just there this afternoon­—I go to Myriam K, also in the 8th, on rue Pierre Charron.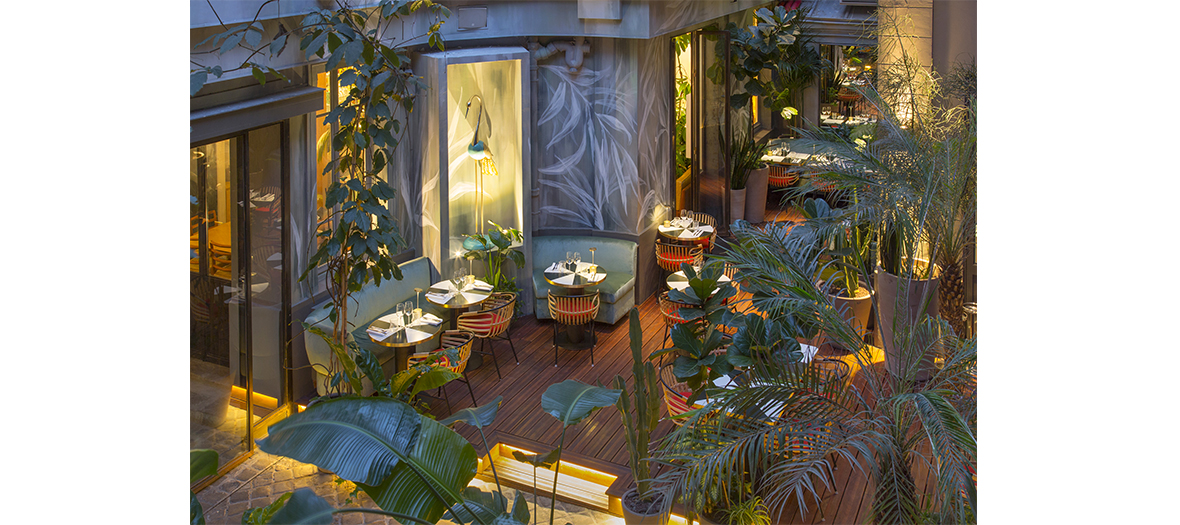 Klay, 4 bis rue Saint-Sauveur, 75002 Paris. 01 40 26 00 00. www.klay.fr.
Filorga, 20 rue de Lisbonne, 75008 Paris. 01 42 93 95 40. www.filorga.com.
Myriam K, 5 rue Pierre Charron, 75008 Paris. 01 77 19 57 81. www.myriam-kparis.com.
© Le Klay Saint-Sauveur
Tell us, what's your secret for such great looking hair?
Right now my hair's a little tired. But I really try to take care of it, by pampering myself as much as possible with specific hair treatments. It's a little dry and Myriam K offers a range of treatments that's really tops and that repairs my hair.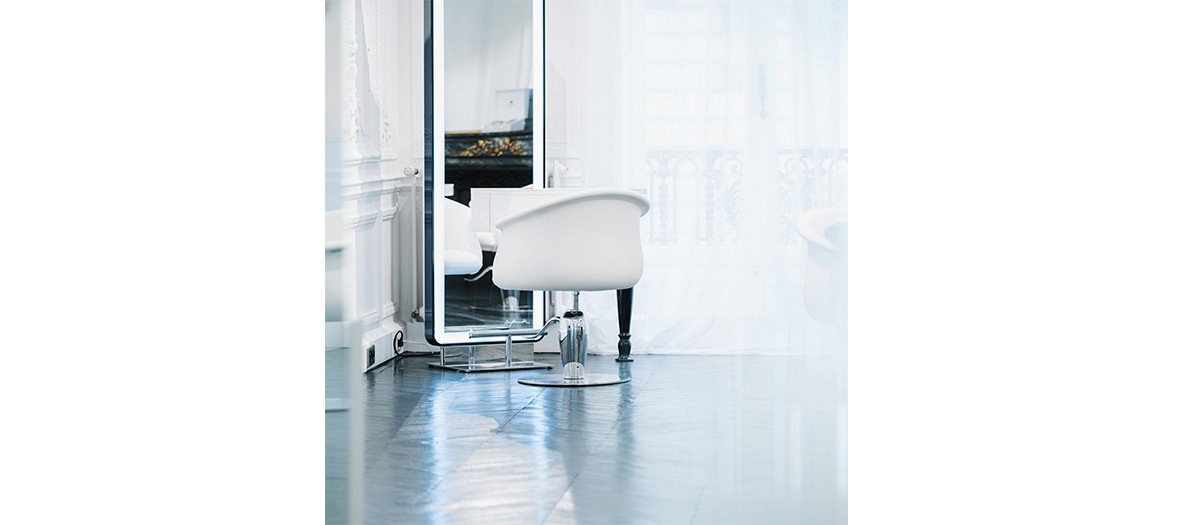 © Myriam K
A fashion tip to upgrade one's style without effort ?
When I don't know how to dress, what I adore wearing is a basic pair of jeans with a t-shirt and a pretty jacket with shoulders—Saint Laurent or Balmain style. When you go down that road, your look is put together in two seconds, easy as pie: the silhouette is immediately structured.
The secret of your personal glow?
Being happy. Trying to be happy. Smiling, laughing… Saying yes to life!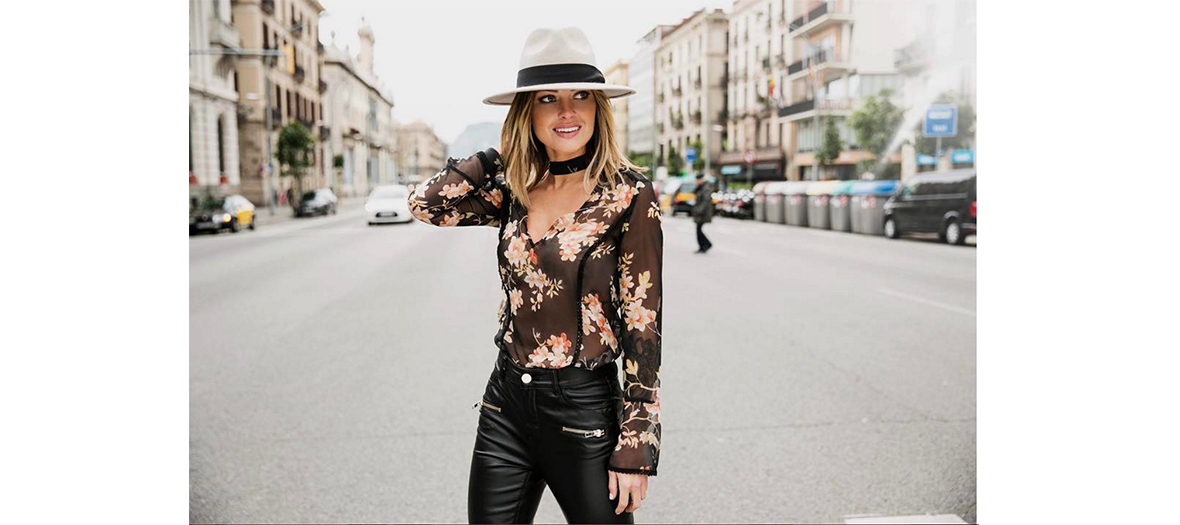 © Caroline Receveur x Morgan
Also discover the interview of Anais Dautais the designer of the label "Les Récupérables" and 5 golden rules to win followers in Instagram.