What is the common denominator between Ana Girardot and Mélanie Thierry? Before going to a casting, they rush over to rue Juice it for an express diet. Good news, after the success of its Palais-Royal enclave, Juice it has just opened a new micro-counter, right near Faubourg Saint-Honoré.
On the shelves, all the 100% organic juices with 1000 virtues that Parisiennes have adopted for an intense detox and all the vitamins.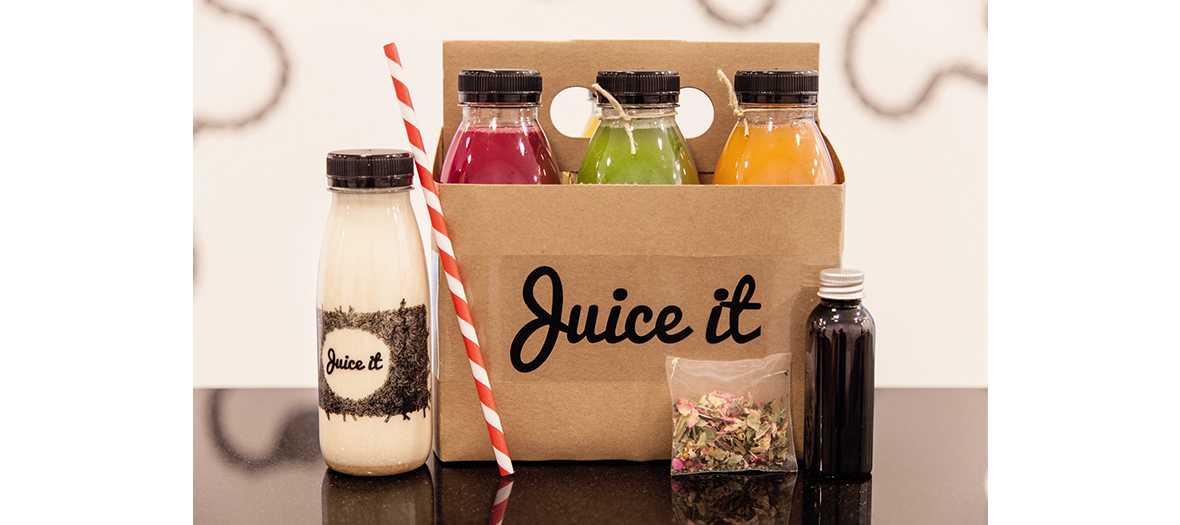 How does it work ? A bottle here and there, to repair small excesses or an "all liquid" cleanser comprising several potions to sip for one or several days in order to feel better.
Tops also, good humour breakfasts with acaï bowl, matcha bowl, hot porridge. And of course their wonderful soups, salads and treats of the day, guaranteed vegan and gluten-free to avoid hunger pangs.
Starting at 6€ for 250 ml. Cure starting at 34€.
Palais Royal: Monday-Friday 8am-4pm, Saturday 10am-4pm.